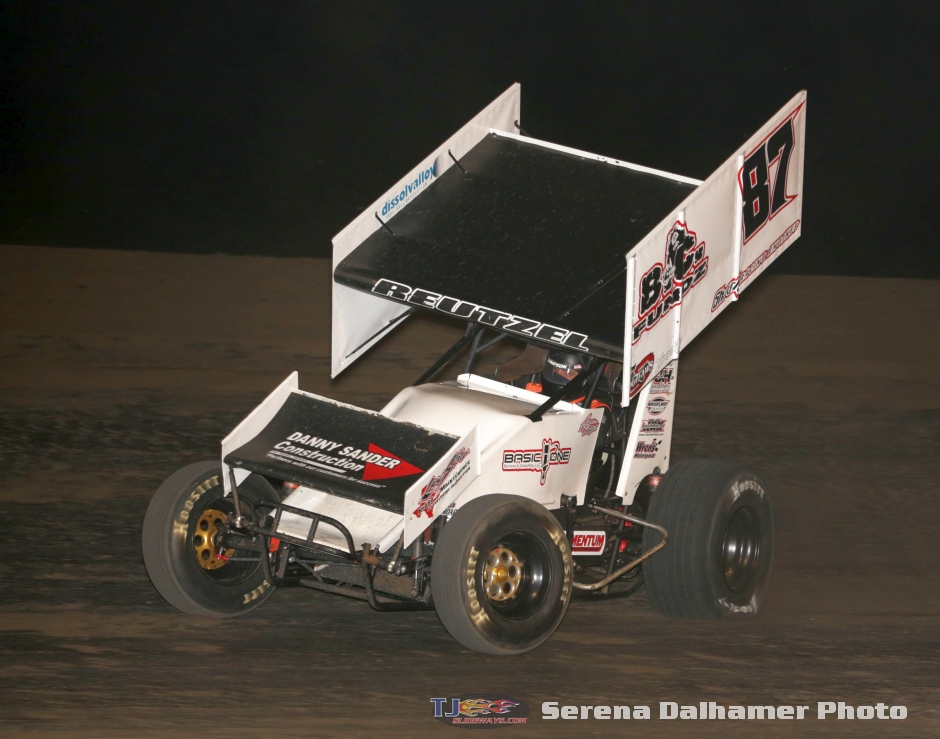 PETERSEN MEDIA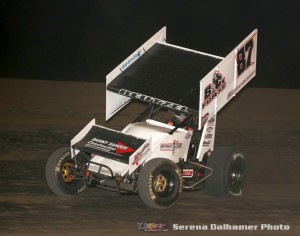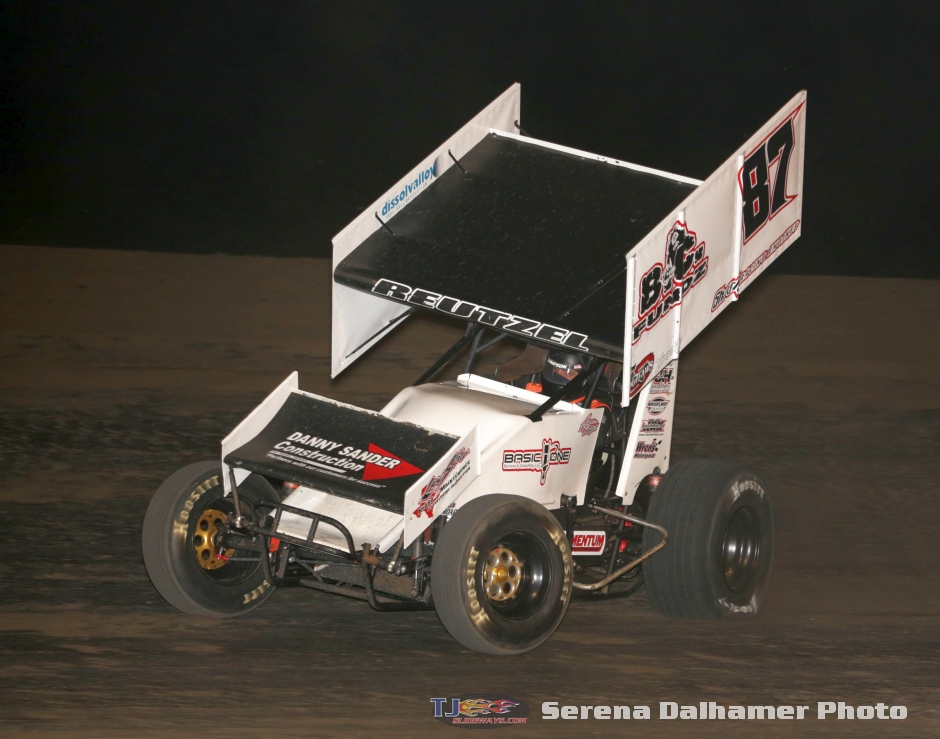 After competing with the ASCS National Series in South Dakota on Friday night, Aaron Reutzel made the most of an early morning flight on Saturday as he picked up the lucrative Peter Murphy Classic victory aboard the Roth Motorsports No. 83sr entry.
"I have to thank Dennis and Teresa Roth for giving me the chance to drive this amazing racecar, and Todd Ventura and this entire team for making it all possible," Aaron Reutzel said in victory lane.
With 36 cars on hand for the prestigious race honoring Peter Murphy, Reutzel would time the Roth Enterprises/HR Livestock Transportation/3H Cattle No. 83sr machine in 14th fastest and earn a front row starting position in his heat race.
The Clute, TX pilot showcased his abilities during his first ever appearance at the Thunderbowl Raceway in Tulare, CA as he raced his way to a dominating win and earned a berth in the unique Pole Shootout that was in place on this night.
Pulling the seven for the Australian rules match race Pole Shootout, Reutzel would defeat Willie Croft in his first match, before falling short to Jason Meyers, and putting his machine in the fourth row for the 30-lap $11,000-to-win feature event.
Having a great start when the race went green, Reutzel would work into the fifth spot in the race's first two laps before an extended red flag slowed the early pace of the race.
After crews had a chance to make changes to their cars, Retuzel continued to quickly figure out the high-banked Tulare, CA Thunderbowl as he banged off the wall lap after lap, as he found himself up in the third spot when the yellow flew on the 17th lap.
Chasing after Jason Meyers, and his Roth Motorsports teammate, Kyle Hirst, Retuzel would surge into the second spot on a lap 21 restart as he then went to work on the Two-Time World of Outlaws Champion, Jason Meyers.
Running the high-scary side of the speedway, and continuing to bounce his right-rear off the wall, Retuzel made his move on the 25th flip as he drove around Meyers exiting turn two, and never looked back.
Reutzel would take the checkered flag by a margin of. 466 seconds as he claimed his first career King of the West victory in arguably the series' biggest event of the season.
"Late in the race I saw Meyers and Hirst had their wings all the way back, and knowing I still had a little ways to go, I pulled mine back and went for it," Reutzel explained. "I bounced off the wall a few times and was hoping I didn't knock the ladder out of it, or cut a tire, but it worked out and I am so excited to grab this win for the Roth Motorsports team."
The Roth Motorsports team would like to thank Roth Enterprises, HR Livestock Transportation, 3H Cattle,  Mobil1, FK Rod Ends, Weld Wheels, Brown and Miller Racing Solutions, Kent Performance, Kaeding Performance, and Astro Titanium for their support in 2015.
2015 ROTH MOTORSPORTS BY THE NUMBERS: Starts-3, Wins-1, Top 5's-2, Top 10's-3.
ON TAP: Reutzel and the Roth Motorsports team will look to compete together later this season when Retuzel's schedule allows.
STAY CONNECTED: Stay connected with Roth Motorsports by checking out their website, www.rothmotorsports83.com.
PETERSEN MEDIA: Petersen Media is a media company that can handle your public relations, marketing, and any other promotional needs. Petersen Media utilizes multiple tactics to help you reach your intended audience, to boost awareness.
For more information contact sales@petersenmediainc.com, by phone at 916-342-3424, visit www.petersenmediainc.com,  www.facebook.com/PetersenMedia, or follow www.twitter.com/petersen_Media.