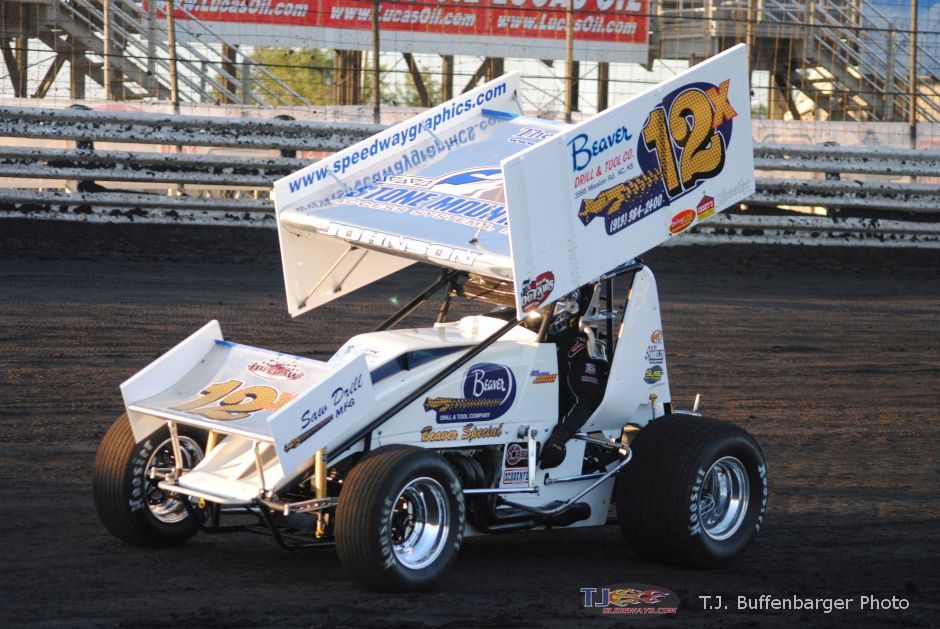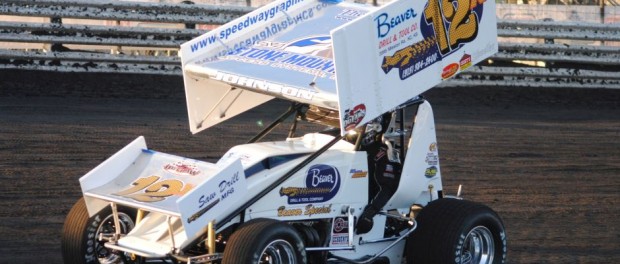 Knoxville, IA – (August 15, 2015) – Wayne Johnson won the B-Main Saturday night at the 2015 FVP Knoxville Nationals presented by Casey's General Stores. Johnson took the lead at the start and led all 22 laps on his way to the victory.
Wayne Johnson took the lead on the opening lap with Cody Darrah and Sammy Swindell racing for second. After the first lap was complete James McFadden and Clint Garner made contact with Garner getting a flat left rear tire. Garner ended up having more damage to his car and had to retire from the event.
Johnson continued to lead while Swindell moved by Darrah for second. Behind them Justin Henderson and Greg Hodnett started to race for the transfer spot. Hodnett got a run on the bottom and moved past Henderson on lap six.
Swindell closed in on Johnson through lapped traffic, but Johnson was able to dispose of the slower cars and maintained his advantage. In the later stages of the race Darrah closed in on Swindell for second, but Swindell changed his line and maintained the spot.
In the end Johnson won with a sizeable advantage over Swindell, Darrah, and Hodnett transferring to the A-Main.
2015 FVP Knoxville Nationals presented by Casey's General Stores
Knoxville Raceway – Knoxville, IA
Saturday August 15, 2015
B-Main (22 Laps): 1. 12X – Wayne Johnson, 2. 1 – Sammy Swindell, 3. 89 – Cody Darrah, 4. 27 – Greg Hodnett, 5. 45 – Tim Shaffer, 6. 7TAZ – Tasker Phillips, 7. 1D – Justin Henderson, 8. W20 – Greg Wilson, 9. 13 – Mark Dobmeier, 10. 19S – Stevie Smith, 11. 2KS – Craig Dollansky, 12. 35AU – Jamie Veal, 13. 7D – Dustin Selvage, 14. 10H – Chad Kemenah, 15. 11K – Kraig Kinser, 16. 01 – Christopher Bell, 17. 83 – Aaron Reutzel, 18. 55W – Logan Wagner, 19. 18 – Ian Madsen, 20. 3G – James McFadden, 21. 40 – Clint Garner, 22. 67H – Sam Hafertepe, Jr, 23. 17B – Bill Balog, 24. 82 – Dusty Zomer. (First four finishers transferred to the A-Main)