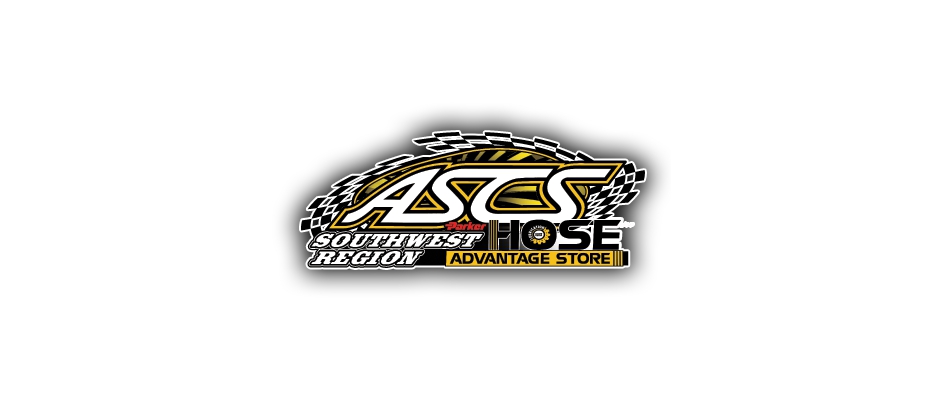 From Bryan Hulbert
Queen Creek, AZ — (August 29, 2015) — For the third time in 2015, the Invision Auto Body No. 8 driven by Bob Ream, Jr. made the trip to Victory Lane with the ASCS Southwest Region.
Bob's second win in as many starts, and second this season at the Arizona Speedway, Ream collected $1,500 thanks to Desert RV Parts and Service.
Taking off from the runner-up spot, the Service Launch No. 8 was chased to the line by Rick Ziehl who charged from eighth in the Lucas Oil Products No. 20z. Ryan Linder graced the final podium step with Casey Buckman coming from 10th to fourth. Lance Norick completed the top-five.
Kaylene Verville was sixth with Tyler Seavey seventh. Danny Mathus, J.T. Imperial, and Joshua Williams made up the top-ten.
The ASCS Southwest Region competes next at the Aztec Speedway in Aztec, N.M. with the recently added Joe Herrera Memorial. Slated for Saturday, October 3, the event will feature a $4,000 to win / $400 to start A-Feature event.
For continued updates on the ASCS Southwest Region, log onto http://www.ascsracing.com.
Race Results:
ASCS Southwest Region
Arizona Speedway – Queen Creek, Ariz.
Saturday, August 29, 2015
Car Count: 15
Heat 1 (8 Laps): 1. 9-Ryan Linder; 2. 75-J.T. Imperial; 3. 41W-Joshua Williams; 4. 4-Ryan Murphy; 5. 55-Brent McKee
Heat 2 (8 Laps): 1. 74-Tyler Seavey; 2. 90-Lance Norick; 3. 91-Casey Buckman; 4. 13-Glen Brace; 5. 29-Darrell Sickles
Heat 3 (8 Laps): 1. 20Z-Rick Ziehl; 2. 42-Danny Mathus; 3. 8-Bob Ream Jr; 4. 01-Kaylene Verville; 5. 14-Cody Sickles
A Feature 1 (25 Laps): 1. 8-Bob Ream Jr[2]; 2. 20Z-Rick Ziehl[8]; 3. 9-Ryan Linder[6]; 4. 91-Casey Buckman[10]; 5. 90-Lance Norick[7]; 6. 01-Kaylene Verville[9]; 7. 74-Tyler Seavey[3]; 8. 42-Danny Mathus[5]; 9. 75-J.T. Imperial[4]; 10. 41W-Joshua Williams[1]; 11. 4-Ryan Murphy[12]; 12. 29-Darrell Sickles[14]; 13. 13-Glen Brace[11]; 14. 14-Cody Sickles[15]; 15. 55-Brent McKee[13]