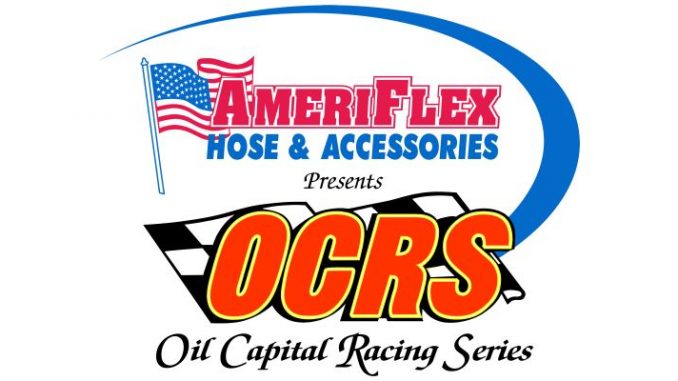 From John Lemon
Tulsa, OK –(October 2, 2015) — Everyone is invited to attend the awards banquet that honors the best of the best in Ameri-Flex / OCRS competition. The gala will consist of dinner, awards ceremony, entertainment and karaoke. Door prize drawings will be a part of this special evening as well.
Robert Sellers will be crowned as the new king of the Ameri-Flex / OCRS series while other drivers will receive special accolades for their achievements during the season as will the sponsors of the Ameri-Flex / OCRS series.
Tickets are just $20 and can be purchased at the door and as always…..
Fans are welcome to attend! There will be a very special announcement concerning the 2016 racing season at the conclusion of the awards ceremony.
What: 2015 Ameri-Flex / OCRS Awards Banquet
Where: Clarion Hotel @ Tulsa International Airport
When: Saturday December 5, 2015 @ 6:00pm
We look forward in having everyone join us for an enjoyable night of fun, laughter & music! For additional information regarding this event, call ………….
Barry Grabel (918) 260-3899 or John Lemon (918) 850-5341