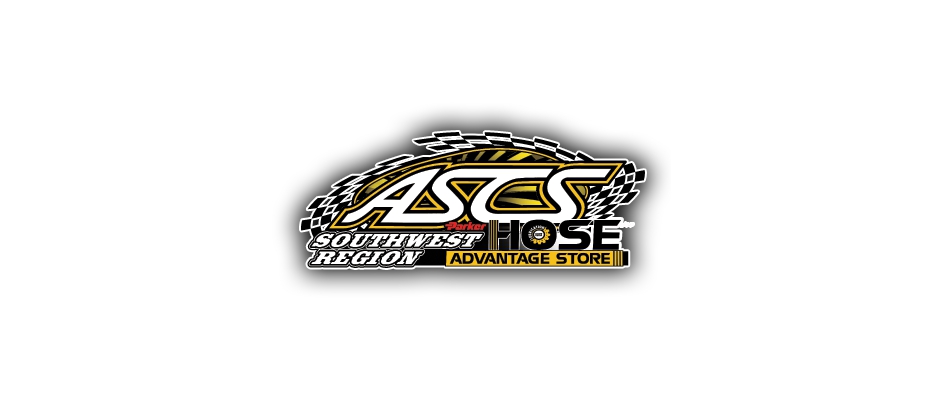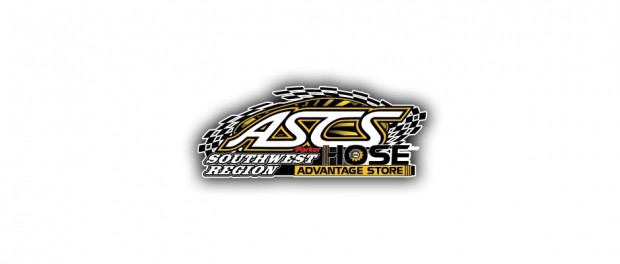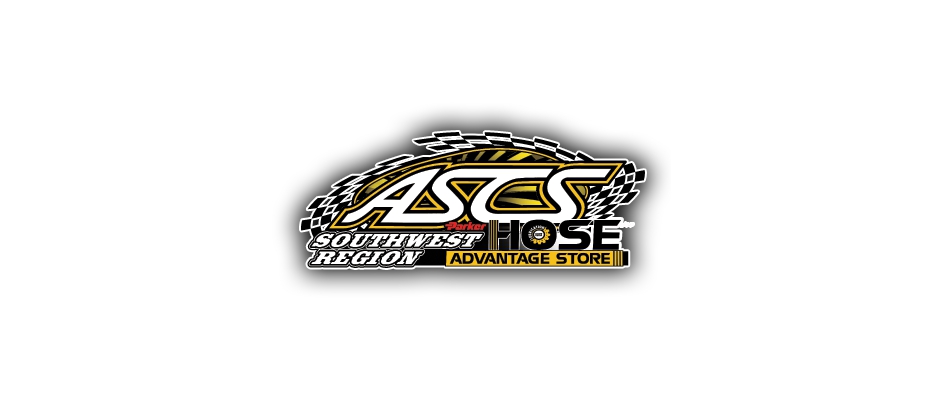 From Bryan Hulbert
Tulsa, OK — (October 5, 2015) — Coming off a successful weekend in New Mexico at the Aztec Speedway, the ASCS Southwest Region returns to the Phoenix metropolitan area on Saturday, October 10 at the Arizona Speedway in Queen Creek.
Upping the purse on the Saturday showdown, drivers can expect a $1,500 to win, $250 to start A-Feature with track promoter, Jonah Trussel, offering an extra $100 cash to every car that makes the trip from out of state.
A track that seems to fit the driving style of Bob Ream, Jr., two of his three wins on the 2015 season have come at the three-eighths mile oval. Currently second in tour standings, Ream trails Rick Ziehl by 76 markers. Three wins so far in 2015, the Las Cruces, N.M. shoe has only been able to reel in a pair of runner-up finishes at the Arizona Speedway.
Entering this past weekend's Joe Herrera Memorial with Ryan Linder behind by only six, Lance Norick finds his position challenged further as only two markers separate the two. Norick's best finish at the Arizona Speedway is a runner-up on June 6 and has finished in the top five in the tour's last three stop. Linder's trio of top-tens at the Arizona Speedway includes a runner-up in the series last race on August 29.
Picking up the win on June 9 at the Arizona Speedway, Casey Buckman currently rounds out the top-five in tour standings with Kaylene Verville, Darrell Sickles, James Mosher, Cody Sickles, and Joshua Williams making up the top-ten.
Saturday, October 10 at the Arizona Speedway is scheduled to begin at 7:00 P.M. (MT) and includes Mod Lites, X-Mods, and Bombers. More information on the Arizona Speedway can be found online at http://www.arizonaspeedway.net.
Three nights of racing remain in the 2015 lineup for the ASCS Southwest Region with two of those nights at the Arizona Speedway in Queen Creek, Ariz. on Saturday, October 10 and Saturday, November 7. Between the two is a trip to the Cocopah Speedway on Saturday, October 31.
For continued updates on the ASCS Southwest Region, log onto http://www.ascsracing.com.
Season So Far:
Winners: Rick Ziehl 3; Bob Ream, Jr. 3; Dusty Zomer 2; Jesse Baker, John Carney II, Joey Chester, Logan Forler, Casey Buckman, Johnny Herrera,
2015 Schedule:
Date – Location – Winner
2/14/2015-Central Arizona Speedway – Casa Grande, AZ-Rick Ziehl
2/28/2015-Canyon Speedway Park – Peoria, AZ-Rain Out
3/14/2015-Canyon Speedway Park – Peoria, AZ-Dusty Zomer
3/20/2015-USA Raceway – Tucson, AZ-Logan Forler
3/21/2015-USA Raceway – Tucson, AZ-Dusty Zomer
4/4/2015-Canyon Speedway Park – Peoria, AZ-Rick Ziehl
4/25/2015-Arizona Speedway – Queen Creek, AZ-Feature Rained Out
5/9/2015-Arizona Speedway – Queen Creek, AZ-Bob Ream, Jr.
5/30/2015-Central Arizona Speedway – Casa Grande, AZ-Rick Ziehl
6/6/2015-Arizona Speedway – Queen Creek, AZ-Casey Buckman
6/26/2015-El Paso Speedway Park – El Paso, TX-John Carney II
6/27/2015-Southern New Mexico Speedway – Las Cruces, NM-Jesse Baker
7/25/2015-Central Arizona Speedway – Casa Grande, AZ-Joey Chester
8/15/2015-Canyon Speedway Park – Peoria, AZ-Bob Ream, Jr.
8/29/2015-Arizona Speedway – Queen Creek, AZ-Bob Ream, Jr.
10/3/2015-Aztec Speedway – Aztec, NM-Johnny Herrera
10/10/2015-Arizona Speedway – Queen Creek, AZ-
10/31/2015-Cocopah Speedway – Somerton, AZ-
11/7/2015-Arizona Speedway – Queen Creek, AZ-
Driver Standings (Top 10):
Pos-Driver-Points
1-Rick Ziehl-1,895
2-Bob Ream Jr-1,819
3-Lance Norick-1,780
4-Ryan Linder-1,778
5-Casey Buckman-1,653
6-Kaylene Verville-1,550
7-Darrell Sickles-1,224
8-James Mosher-1,190
9-Cody Sickles-1,163
10-Joshua Williams-1,088