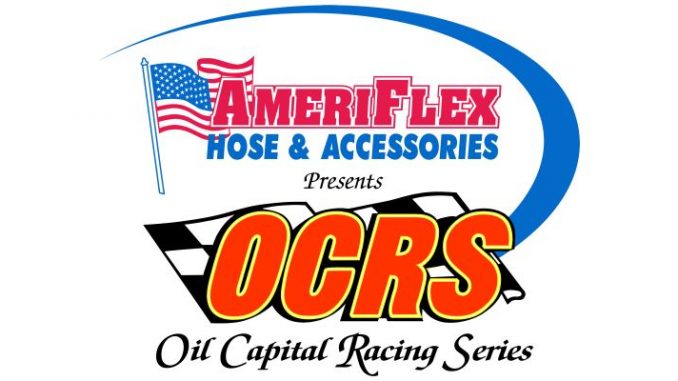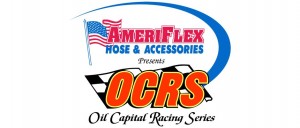 By John Lemon

Tulsa Okla. (Jan. 6, 2016) – The recently announced "Ameri-Flex Challenge" dash race has a place to call home. What will be the highest single paying race in the history of the Ameri-Flex / OCRS sprint car series, the Ameri-Flex Challenge will be held on September 3, 2016 at the Caney Valley Speedway in Caney Kansas.
The Ameri-Flex Challenge is a 15-lap race with a starting field of 14 cars. Teams must qualify throughout the season to be eligible for the Ameri-Flex Challenge. To qualify, the top 12 car owners in car owner points that have participated in at least 75% of the scheduled events will have their cars locked into the Ameri-Flex Challenge field.
If for any reason there are not 12 car owners with at least 75% participation in attendance, the balance of the "lock-in positions" will be made up of those car owners with 70% participation, then 65% and so on if necessary. As the title sponsor, Ameri-Flex Hose & Accessories will have two additional selections to place into the field. Drivers must have competed in at least 40% of the racing events leading up to the Ameri-Flex Challenge race. The starting line-up will be determined by a draw.
Ameri-Flex / OCRS series owner Barry Grabel offered these comments:
" We are grateful that Kerry Gorby (Caney Valley Speedway Promoter) would welcome us to his facility to run the Ameri-Flex Challenge. We had an interest in keeping the size of the track to Caney Valley's configuration to assist in leveling the playing field." Grabel then added, "Kerry has been one of our strongest supporters and we look forward to putting on this exciting race for the fans of Caney Valley and the Ameri-Flex / OCRS series."
Special thanks goes to Corvan & Logan Robison of Ameri-Flex Hose & Accessories, a Tulsa OK based hose and hose accessory company for making this special event happen. "Can't find a better class of people," said Grabel when speaking of the Robison's. "Their commitment and loyalty to our series is simply amazing and it is never taken for granted. We just want to make sure we do everything we can for Ameri-Flex as it is an honor to represent them."
As for the balance of the 14-car Ameri-Flex Challenge field, there are currently cash and product awards being pledged at this time to series officials. Those details will be announced at a later date. In addition to the Ameri-Flex Challenge, the Caney Valley Speedway will also present a full race program of heat races, B-Feature (if required) and a 30-lap A-Feature of the Ameri-Flex / OCRS sprint cars.
About Ameri-Flex Hose & Accessories-
Located in Tulsa OK, Ameri-Flex Hose & Accessories is a family owned and operated company. From food grade hose to hoses for the petroleum industry, Ameri-Flex will strive to fill your needs. Ameri-Flex can build a hose to your specifications or we will assist you in creating what you have designed while you wait. Ameri-Flex has several hard to find items that some vendors can't get or find. Product can be shipped quickly and efficiently. If we do not have what you are looking for, we will direct you on where to find it. Give us a try, after all…………..
Ameri-Flex Has The Stuff That Keeps You Going!
Website: www.ameriflexhose.com
For additional information on the Caney Valley Speedway, visit their website at: www.caneyvalleyspeedway.net
For additional information on the Ameri-Flex / OCRS series, visit the website at: www.ocrsracing.com