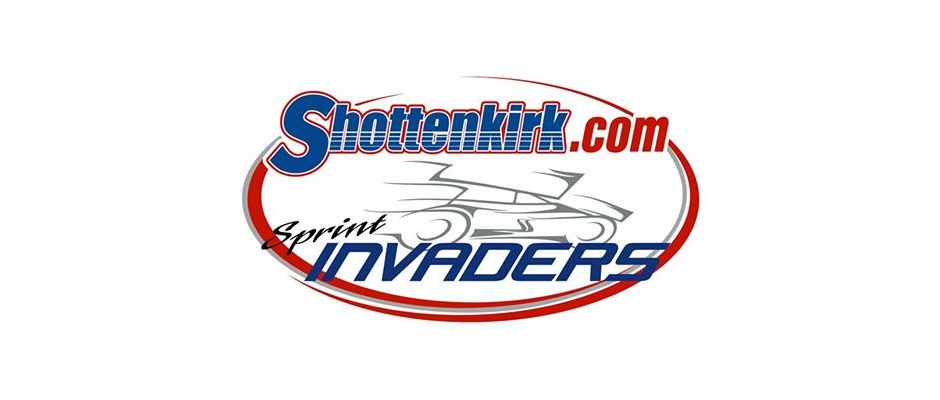 From Sprint Invaders PR
Burlington, IA — (February 10, 2016) — The Shottenkirk.com Sprint Invaders are proud to announce their 2016 race schedule. The start of the 15th year of the 360 sprint series will be on April 2nd at 34 Raceway in West Burlington, Iowa.
The tentative dates are as follows:
Sat, April 2, 34 Raceway
Sun, May 29, 34 Raceway
Fri, June 17, Eldon Raceway @ Wapello County Fairgrounds
Wed, June 22, Iowa State Fairgrounds Speedway, Des Moines
Thu, July 14, Cedar County Fair, Tipton, Iowa
Thu, July 28, Dubuque Speedway Fair Race
Fri, Aug 19, Lee County Speedway, Donnellson, Iowa
Sat, Aug 20, 34 Raceway
Sun, September 4, Quincy Raceway
Sat, September 17, 34 Raceway
Additional dates are still pending.
Shottenkirk.com continues in 2016 as the series title sponsor. Shottenkirk.com is the home of the Shottenkirk Automotive Group with locations in Fort Madison, Iowa, Mount Pleasant, Iowa, Waukee, Iowa, West Burlington, Iowa and Quincy, Illinois. Randall's Performance in Gladstone, Illinois is on board as a Heat Race Sponsor as well.
For more information, contact Kristen Logan at 319.759.6035 or sprintinvaders@yahoo.com.