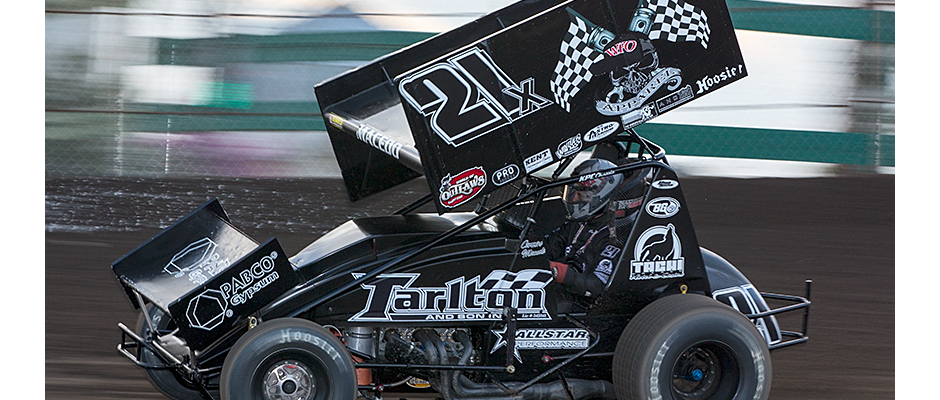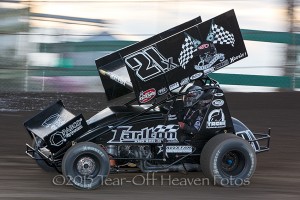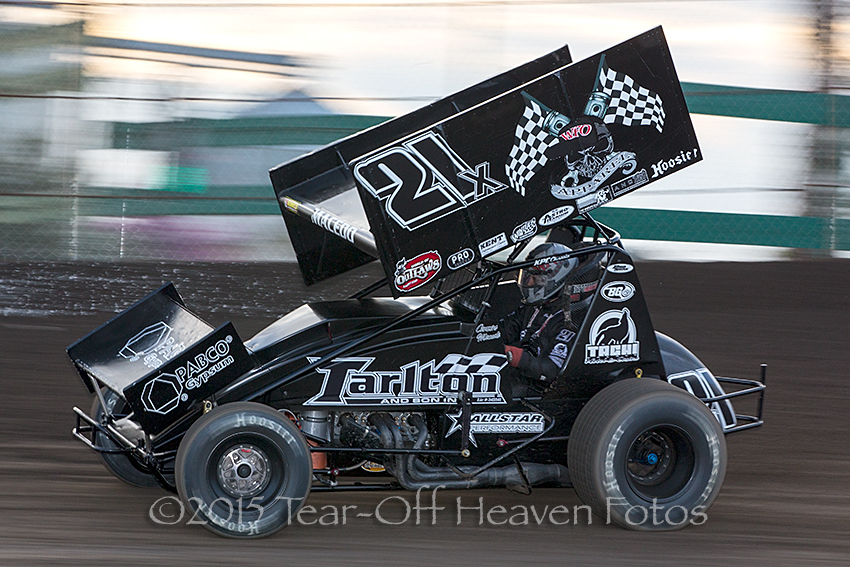 From Brian Liskai
Gibsonburg, OH — (March 8, 2016) — Mintz Motorsports has added one of the hottest up-and-coming racers in the nation to its program for 2016.
Mintz Motorsports – owned by father and son, Les and Craig Mintz – have brought California native Carson Macedo in to pilot one of the two 410 sprint cars they will campaign around Ohio.
Macedo, 19, a native of Lemoore, California, has moved to Columbus, Indiana, and will compete in at least 12 races for Mintz Motorsports while also competing throughout the summer in the Keith Kunz/Pete Willoughby #71K midget.
"For right now I will run at Attica (Raceway Park), Fremont (Speedway) and Eldora for Craig and Les. More could be added but I have a schedule of around 63 midget races so we will have to see how we can work around the schedules. I'm honored that Craig and Les picked me to drive their car. I watched a video from last year of Chris Andrews in their car at Attica and the thing was crazy fast, said Macedo.
"When you look at the success Carson has had at such a young age – he shows maturity on and off the track beyond his years. He will not only be a tough competitor and win some races, but he will represent our sponsors in a professional manner," said Les Mintz.
"I'm looking forward to racing with Carson. Hopefully we can learn something from each other and the Mintz Motorsports team will have a lot of success in 2016. It's going to be a fun year," added Craig Mintz.
Macedo drove the Tarlton Racing entry the past few seasons and picked up the 2015 King of the West title. He said he moved to Indiana because of the opportunity to add more racing.
"This was a great opportunity to drive for the best midget team in the country. Look at who has driven those cars and has won and where they are at now. And, for me to get to drive for Craig and Les against some of the best sprint car talent in the country is going to make me all that much better," said Macedo.
Macedo will be a sprint car team mate to Craig Mintz. Craig will pilot his familiar #09 while Macedo will be behind the wheel of the #09x.
Craig started racing 305 sprints nearly 15 years ago. He soon moved to the winged 410 sprints and claimed track championships in 2012 and 2013 at Attica Raceway Park and 2010 and 2012 at Fremont Speedway and was the 2009 and 2013 Kistler Racing Products FAST (Fremont Attica Sprint Title) champion.
In 2015 Craig and Les fielded two cars. Craig scaled back his schedule in 2015 to spend more time with his wife, Ashley and children, Brinley and Logan. Chris Andrews was brought in to drive a second Mintz Motorsports entry and recorded a pair of wins and finished third in the Fremont Speedway points, fourth in the Attica Raceway Park points and fifth in the FAST points.
Back to be the crew chief for Mintz will be Kevin Shammo while the brother duo of Steven and Michael Linder will turn the wrenches on Macedo's ride in 2016.
Both Craig Mintz and Macedo will utilize GF1 Chassis in 2016 with Kistler Engines power under the hood. Sponsors include: Real-Geese Decoys, Real-Archery Targets, Real-Caps, KS Sales and Service, Ti22 Performance Parts, Story Equipment, Keller Chevrolet, Shetzer Insurance Agency Inc., SS Builders, Design Graphics Group Inc., Kistler Racing Engines, Linder's Speed Equipment, ProShocks and Keizer Wheels.
Eagle Ignition Leads is the primary sponsor on Macedo's car. Eagle Products is Australia's largest privately owned ignition lead manufacturing company. Check out their full line of products and their success story at www.eagleproducts.com.au.
Craig and Les Mintz own and operate Design Graphics Group Inc. (DGGI), a full-service printing company, and Real-Geese Decoys, Real-Archery Targets and Real-Caps, all located in Bradner, Ohio. Check out their website at www.dggidigital.com and www.realgeesedecoys.com.