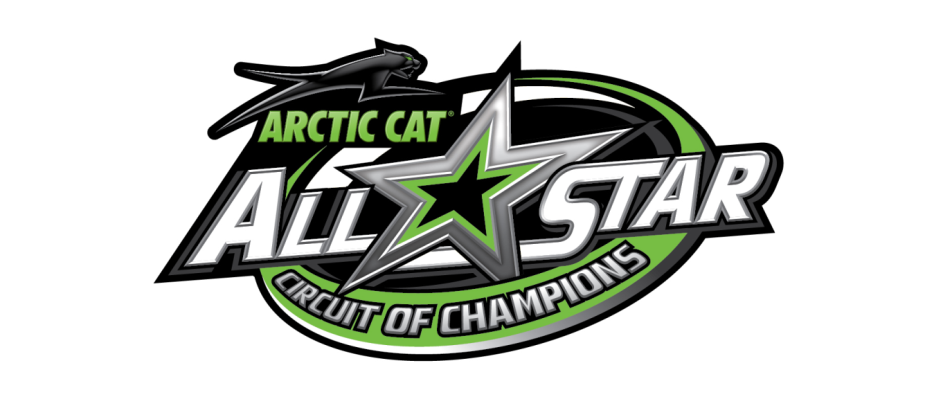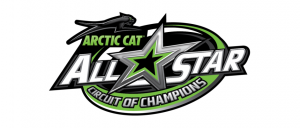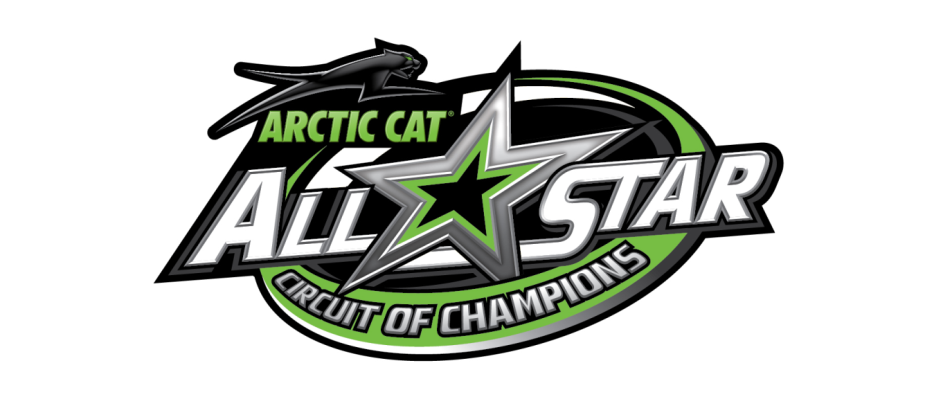 By Tyler Altmeyer
CHILLICOTHE, Ohio (March 11, 2016) – 2016 will prove to be an historical season for Tony Stewart's Arctic Cat All Star Circuit of Champions. Not only will race fans have the opportunity to chase the region's finest sprint car drivers across much of the Midwest and northeast, visiting venues in seven different states over the course of the next seven months, but they will also have the opportunity to witness a record breaking, season-ending program at Atomic Speedway in Chillicothe, Ohio. The Arctic Cat All Star championship finale, set for Friday and Saturday, October 21-22, will feature one of the largest, single event purses in the history of the Arctic Cat All Star Circuit of Champions; boasting a $20,000-to-win/$1,000-to-start guaranteed payout.
"We've got the whole 2016 season in front of us, but we can't wait for the $20,000 win finale at Atomic in October", said Tony Stewart, owner of the Arctic Cat All Star Circuit of Champions.  "In a perfect world, we'll have two or three teams and drivers battling for the championship that weekend.  Brad and his team do a tremendous job at Atomic; what a great event to end the season. I hope this sets the stage for many years to come."
The two-day spectacle will ignite on Friday evening, October 21, with a full schedule of preliminary competition. The Arctic Cat All Star Circuit of Champions will participate in warm-up sessions, qualifying time trials and heat races, all set to help determine Saturday night's A-main starting line-up. Also on tap Friday night will be the inaugural Race of Champions; a showcase featuring a potential field of local, regional and national 410 sprint car track champions and touring champions. The Race of Champions will feature a sixteen-car field, determined by qualifying efforts on Friday night. More information regarding the Race of Champions format will be released later in the year.
The Arctic Cat All Star season finale at Atomic Speedway will continue on Saturday evening, October 22, with a full lineup of expected mains, including the final Arctic Cat All Star Circuit of Champions A-main of the 2016 season. The high-dollar A-main purse equals an impressive $66,000; awarding $1,000-to-start, $1,600 for tenth, $2,300 for fifth, $10,000 for second, and $20,000-to-win. The Saturday evening program will conclude with the crowning of the 2016 Series Champion.
"I would like to thank Tony Stewart and the entire Arctic Cat All Star staff for supporting our efforts at Atomic Speedway" said Brad McCown, promoter of Atomic Speedway, "It is special to have the Arctic Cat All Stars ignite their point season at Atomic Speedway, as well as end it. We were fortunate enough to make all of this happen. As a promoter, it is my job to deliver the best entertainment possible for my fans. The Arctic Cat All Star Circuit of Champions are certainly at the top of that list. "
Additional news and updates regarding the 2016 Arctic Cat All Star Circuit of Champions season finale will be posted regularly at the official online home of Atomic Speedway; www.atomicspeedway.net.
Those seeking additional information regarding the Arctic Cat All Star Circuit of Champions should visit their official online home at www.allstarsprint.com. Series updates and breaking news will be posted regularly on the official Twitter account of the Arctic Cat All Star Circuit of Champions: https://twitter.com/ASCoC. Find full text results from each and every event here: www.allstarsprint.com/schedule/.
About the All Star Circuit of Champions:
All Star Enterprises, LLC, wholly owned by Tony Stewart, d/b/a the All Star Circuit of Champions, is a winged sprint car series. The All-Star Circuit of Champions Sprint Car Series is one of the oldest traveling 410 sprint car organizations and is a staple of grassroots, open-wheel racing.  Formed in 1970 by Bud Miller, the series has largely been considered the first 'outlaw' Sprint Car organization of the modern era. After a 10 year stint as owner of the All Stars, Miller passed control of the series to Bert Emick in 1980; a reign that would continue through 2002. Guy Webb then purchased the series from Emick in the summer of 2002 and served as the series President for the next 12 years.  Motorsports entrepreneur Tony Stewart agreed to terms with Guy Webb to become the sole owner of the original winged sprint car tour in January of 2015.
About Arctic Cat
The Arctic Cat brand is among the most widely recognized and respected in the recreational vehicle industry. The company designs, engineers, manufactures and markets all-terrain vehicles (ATVs), side-by-sides and snowmobiles, in addition to related parts, garments and accessories under the Arctic Cat® and Motorfist® brand names. Arctic Cat Inc.'s world headquarters is located in Minneapolis, Minnesota. Its common stock is traded on the NASDAQ Global Select Market under the ticker symbol "ACAT." More information about Arctic Cat and its products is available at www.ArcticCat.com.