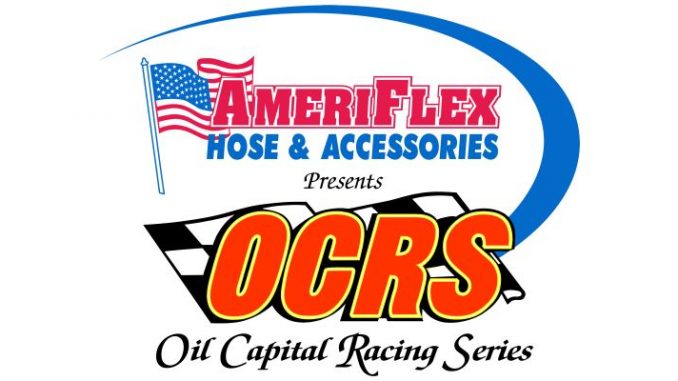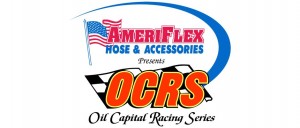 By John Lemon
Tulsa OK (March 16, 2016) – Car & Fleet Parts is increasing their support of the Ameri-Flex / OCRS sprint car series beginning in 2016. Car & Fleet Parts, a Tulsa OK establishment, will sponsor the third heat race for every Ameri-Flex / OCRS event during the season. Car & Fleet Parts is owned by Mike & Judy Stewart and they have had Car & Fleet Parts since its inception in 1976 which includes the years when Mike was racing supermodifieds at the Tulsa Speedway. There is still a Stewart on the track today as son Shane drives for the high profile Larson / Marks racing team on the World of Outlaws trail.
"I have known the Stewart's for years," said Ameri-Flex / OCRS President Barry Grabel. "They have always been great business people to be associated with and more importantly, they have been great friends as well." Grabel then chuckled while saying:
"I once worked on race cars to where my job was to get them to beat Mike on the track. Now we look to people like Mike & Judy to assist us and wish them luck in winning in every aspect of their business. Funny how things in racing can evolve. We are blessed that they wish to be associated with our series."
Car & Fleet Parts is a major supplier of racing parts, fuel, tires and safety equipment and more for the racing community. A combination of great pricing, impeccable customer assistance and old fashioned friendly conversations over a cup of coffer at the parts counter make Car & Fleet Parts the place to go for your racecar needs.
Cant make it in? No Problem as Car & Fleet Parts ship by Fed-Ex on a daily basis. When you need racing parts and need it fast, contact Car & Fleet Parts at (918) 743-9888.
Car & Fleet Parts…. The Racers Choice!