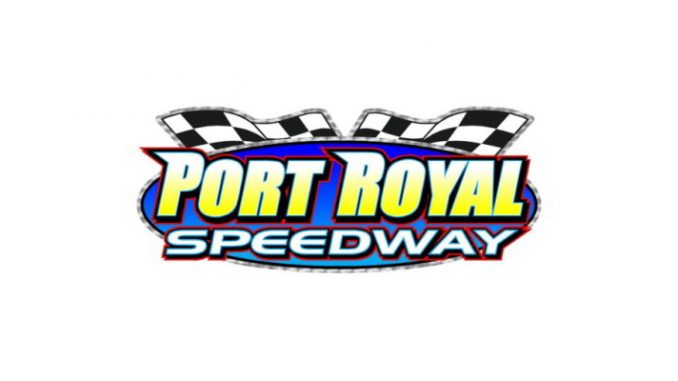 From Port Royal Speedway
Port Royal, PA — (March 28, 2016) — Port Royal Speedway will present its first Camera & Autograph Night of the season this Saturday, April 2 with racing slated for 6 pm.
For the purchase of a general admission ticket this week, fans will be permitted access to the pit area from 4 until 5 pm in order to meet their favorite drivers and take photos.
Racing action includes the Weikert's Livestock 410 sprints, Aumiller's Insurance super late models and the kickoff of the 2016 River Valley Builders 305 sprint car series.
Adult general admission is $15 with students ages 12 – 18 admitted for JUST $7.
General admission gates open at 4 pm with pits opening at 3 pm.
The track will return on April 9 with $1 Hot Dog Night, when all racing weenies can pick up a hot dog for just $1 throughout the night.
Racing action will feature the Weikert's Livestock 410 sprints, Aumiller's Insurance super late models, Gray's Auto and Towing 355 econo – late models and the season debut of the Len Krautheim Auto Sales xtreme stocks.
The biggest sprint car show of the early season will take place on April 23 when Tony Stewart's Arctic Cat All Star Circuit of Champions Sprint Cars invade to contest the inaugural Keith Kauffman Classic, paying $5,000 to win in honor of the all-time oval great.
April 23 will also kickoff the inaugural Moon Shine Camo Rt. 35 Port Royal and Selinsgrove Speedways Dirt Late Model Challenge Series with the super late models vying for $2,000 to win.
An afternoon internet radio broadcast, car show and driver meet and greet is slated for noon to 3 pm on April 23 at The Red Zone Sports Bar & Grill located along Rt. 35 in Mifflintown on April 23.
More details on the special race and afternoon at The Red Zone will be forthcoming.
Stay up to date with all the latest Port Royal news and information by visiting the oval's official website at www.portroyalspeedway.com or by following the track on Facebook or Twitter.