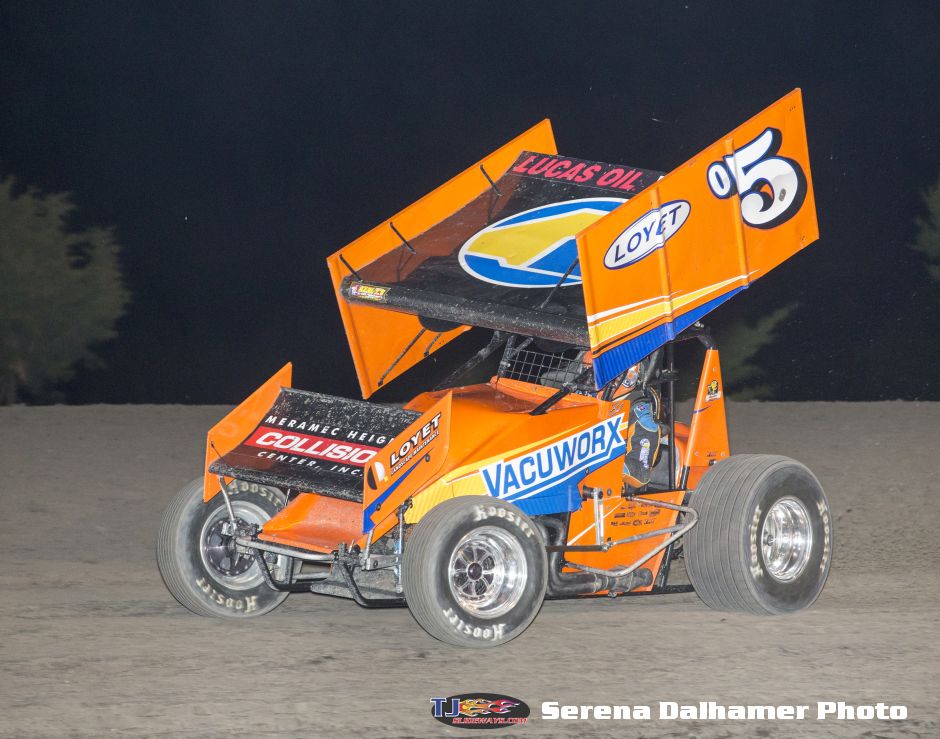 By Bill W
April 11, 2016 – Brad Loyet and the Vacuworx Global #o5 team racked up their second win in a row at the St. Francois County Raceway near Farmington, Missouri on Saturday. For the second week in a row, the Sunset Hills, Missouri driver was able to pace the field from the outset. This weekend, the team plans on more 410 racing Friday with the MOWA series opening at Tri-City Speedway in Granite City, Illinois. Sunday, it will be 360 action as the ASCS-Warrior region visits the Missouri State Fair Speedway in Sedalia.
Brad started third in his heat on Saturday. "The track was still pretty good and (Tommy) Worley and (Jimmy) Hurley were on the front row," he says. "They're both good there. It took me until the last lap to get by Hurley into second. Maybe if we could have got by him earlier, we would have had a shot at the leader. Second got us in the Dash, which was the main thing."
He would drive from fifth to second in the Dash. "The guy on the front row outside didn't start the Dash," says Brad. "I knew (Bryan) Clauson was a guy I needed to worry about. I needed to start ahead of him in the feature. We were able to get the car really good in the Dash, and we got to second. I knew at that point, we had a good car."
The second place finish put Brad on the front row for the main event. "We made a couple of adjustments for the feature and got off to a good start," he says. "I kind of set my own pace and got to trucking out there. I ran the curb most of the feature. The bottom of one and two was good enough to get through lapped traffic. I didn't see anyone until the end. We took the white flag and there was heavy lapped traffic."
That's when Clauson tried to reel in the leader. "I followed a lapped car into the corner, and probably should have just passed him," says Brad. "I thought it was riskier to try and pass him at that point than to follow him. Clauson threw a big haymaker at me and came up a little bit short. We were able to truck around on the outside and get the win."
The finish may have been a little too close for comfort, but Brad was still confident. "I felt comfortable in the car, but I'm sure the fans were really excited," he says. "I guess it ended up closer than I thought. It was a good race, and two wins in a row is good no matter where you're racing. We'd like to keep the streak going this weekend at Granite City and Sedalia."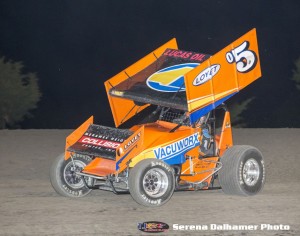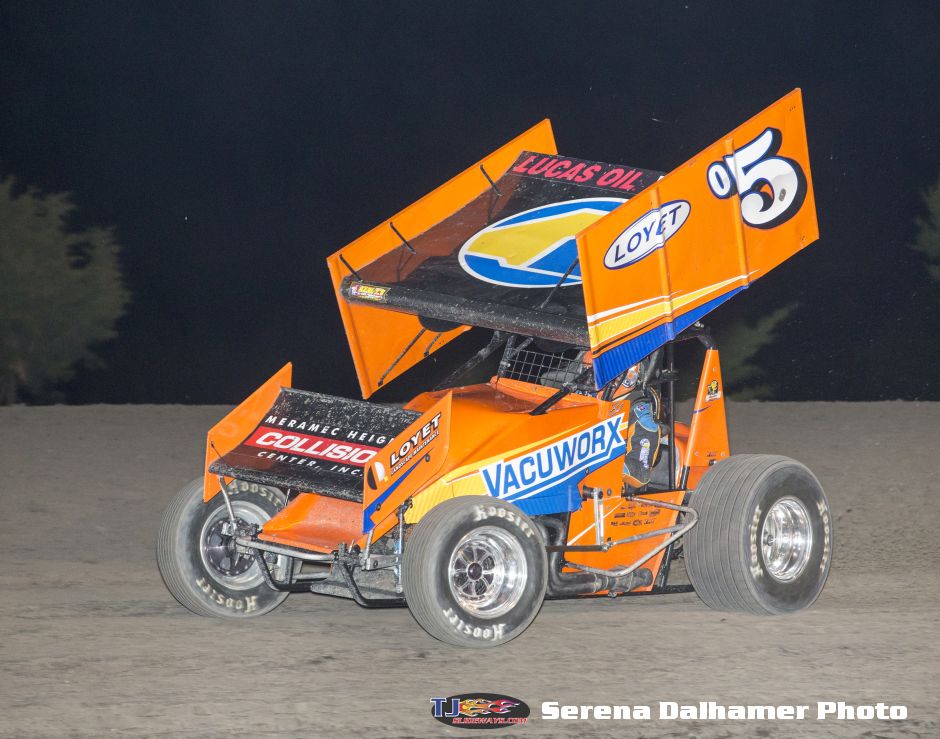 Brad's Website
Visit Brad on the web at www.LoyetMotorsports.com!


Brad's Weekly Releases
If you'd like to be added to Brad's e-mail list for weekly releases, e-mail sprntcar@hotmail.com with "Loyet" in the Subject Line.
Brad and the Loyet Motorsports team would like to thank primary sponsors: Vacuworx Global and Loyet Landscape Maintenance. Associate sponsors: Maxim Race Cars, J and D Performance Racing Engines, Butlerbuilt Professional Seat Systems, Meramec Heights Collision Center, KSE Racing, Weld Wheels, Penske Shocks, Wilwood Disc Brakes, Hepfner Racing Products, DMI, Saldana Racing Products, Rod End Supply, Bell Helmets, TI 64, Conroy Control, The Engine Heater, Ealey Transportation, and Speedway Motors.