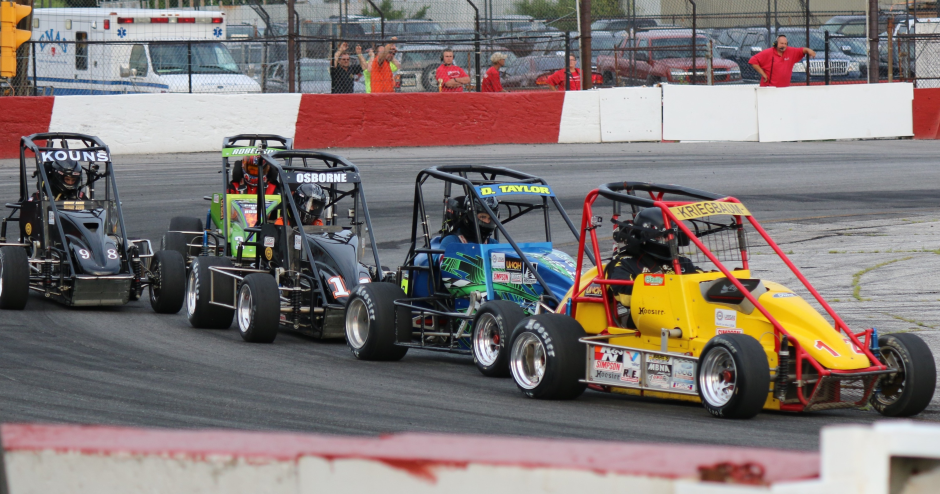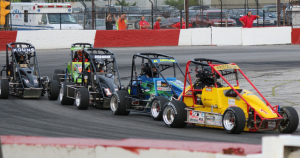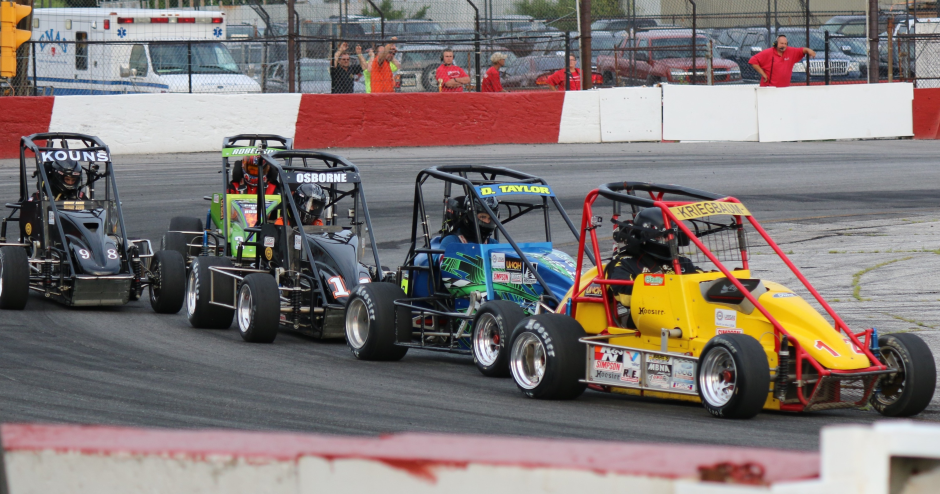 From Eric Bunn
Lebanon, IN — (April 12, 2016) — The USSA UAW Mel Kenyon Midget Series kicks off the 2016 championship campaign at Anderson Speedway on Saturday April 16. Dameron Taylor will lead the 9 of the top ten drivers from the tightest championship battle in USSA history onto Anderson's high banks.
In 2015 Taylor took the most successful driver in UAW American Made Midget Series history, Kyle O'Gara, right to the wire in the final feature of the season. Taylor grabbed the point lead from O'Gara on May 9 and held serve until O'Gara regained the top spot on August 22. The two drivers thrilled fans with close, hard racing including O'Gara nipping Taylor by a record 0.004 second at Anderson.
Behind Taylor and O'Gara, Logan Huggler, Ashlea Albertson and Ryan Huggler raced toe to toe over the 16 race 2015 season to decide 3rd, 4th and 5th place in the UAW American Made Mel Kenyon Midget series point race. With just 145 points separating the three drivers, Logan Huggler led Albertson and his brother Ryan to round out the top five.
2015 race winners Kent Kriegbaum and Clayton Gaines are both looking to improve their results in 2016. 2015 Simpson World Indy Rookie of the Year Trey Osborne is banking on a good day at his home track Columbus Motor Speedway to help jump start his sophomore year in UAW American Made Mel Kenyon Midget Series racing.
O'Gara, the winningest driver in USSA Kenyon Midget History has stepped out of his seat to pursue his position at the family business, Speedway Indoor Karting and concentrate on racing midgets on the dirt.
The UAW Mel Kenyon Midget Series opens the 2016 season with three straight pavement races to close out the month of April – Anderson Speedway April 16, Columbus Motor Speedway April 23 and the Lincoln Tech Indianapolis Speedrome April 30.