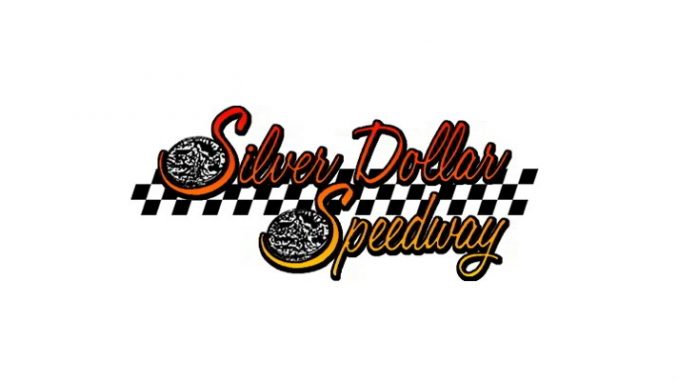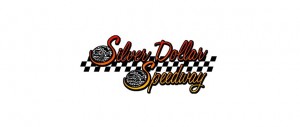 By Gary Thomas
Chico, CA – April 14, 2016…With the 26th annual Dave Bradway Jr. Memorial fast approaching we're happy to announce that the fan group known as Hoserville will once again partner with the heat races at the event on Saturday April 30.
This will be the 14th consecutive season that Hoserville is a part of the heat races during the King of the West 410 Sprint Car Series event at Silver Dollar Speedway. Each 10-lap heat race winner on Saturday April 30 will receive a Hoosier right rear tire plus five sleeves of tear offs.
Hoserville has been involved with the heat races at the Dave Bradway Jr. Memorial since 2003 and it has grown to be a major part of the event each year. The heat winners will all stop on the front stretch for a quick interview and then head up into the stands to give a lucky child a trophy to take home.
The Dave Bradway Jr. Memorial pays tribute to fallen race car driver Dave Bradway Jr., who lost his life in a Sprint Car crash at Skagit Speedway's Dirt Cup in 1987. Bradway was a driver destined for stardom in Sprint Car racing and the event held in his memory has become a cornerstone for the King of the West 410 Sprint Car Series each season. It marks round two in the fight for the KWS championship, with the season-opener taking place at Placerville Speedway the week before on April 23.
It's also become a tradition at the start of the night to hand out the Carwash Mike Fast Time Award at the Bradway. The winner of the award will take home a custom one of a kind Jagermeister Trophy & a Coors Light Cowboy Hat, in honor of super fan Carwash Mike Avilla, who passed away in 2011. The Carwash Mike Fast Time Award has been captured the last four years by Rico Abreu, Tim Kaeding, Roger Crockett & Bud Kaeding respectively.
If anyone would like to add to the fast time award, hard charger award, purchase a lap or add anything to the night, please contact Dave & Dianne Durica at Durica1414@sbcglobal.net or 916-988-5958.
The Dave Bradway Jr. Memorial features a 40-lap main event to conclude the night. Information and updates on the event will be found at www.racepmg.com & http://www.silverdollarspeedway.com along with both the KWS and Silver Dollar Speedway Facebook pages.
Silver Dollar Speedway is located on the Silver Dollar Fairgrounds, a half-mile west of SR 99 on Park Ave in Chico, California. Camping is available on the fairgrounds for the weekend.
Past winners of the Dave Bradway Jr. Memorial Hoserville Heats
2015
Justyn Cox
Sean Becker
Mason Moore
Ryan Bernal
2014
Willie Croft
Craig Stidham
Brent Kaeding
Shane Golobic
2013
Shane Stewart
Willie Croft
Jonathan Allard
Dominic Scelzi
2012
Tim Kaeding
Jonathan Allard
Peter Murphy
Willie Croft
2011
Mason Moore
Ian Madsen
Rico Abreu
Tim Kaeding
2010
Andy Gregg
Brett Miller
Jason York
Kyle Larson
2009
Andy Forsberg
Sean Becker
Robert Stice
Kyle Hirst
2008
Brent Kaeding
Roger Crockett
Tyler Walker
Evan Suggs
2007
Sean Becker
Brad Sweet
Colby Wiesz
Evan Suggs
2006
Willie Croft
Brett Rollag
Ronnie Day
Peter Murphy
2005
Stephen Allard
Lawrence Edlund
David Robinson Jr.
Mike Benson
2004
Sean Becker
Mike Henry
Roger Crockett
Craig Stidham
2003
Brent Kaeding
Wayne Williams
Craig Stidham
Jimmy Carter