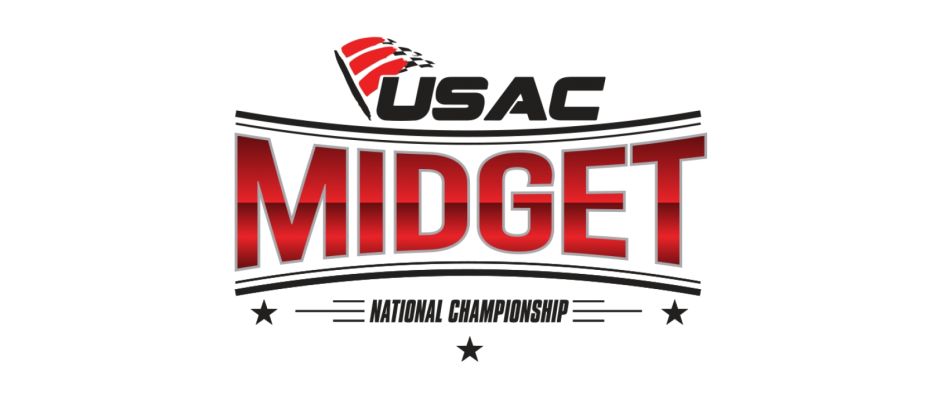 From USAC
This Friday and Saturday night, the USAC Midget National Championship hits the state of Arkansas for the first time in the 61-year history of the series for the inaugural "40 for Shorty" presented by Ricky Stenhouse, Jr. at Riverside International Speedway in West Memphis.
Stenhouse, a regular for Roush Fenway Racing on the NASCAR Sprint Cup circuit will be on hand, not only at promoting the event, but will also be competing, getting behind the wheel of a midget in a USAC-sanctioned event for the first time since winning last December's "Junior Knepper 55" at the Southern Illinois Center in Du Quoin, Illinois.
On both Friday and Saturday, Stenhouse will race in the USAC Midget portion of the program in the number 17 owned by longtime friend, USAC champion and three-time Indianapolis 500 starter Bryan Clauson, who will also be competing in the event. Furthermore, on Friday, Stenhouse will also pilot a 360 sprint car and, on Saturday, he will jump into the seat of 305 Sprint Car alongside his midget racing duties.
"Shorty for 40" honors the legacy of Howard "Shorty" Chambliss, a man who owned the number 40 sprint car that Stenhouse piloted often in the early part of his racing days and was an integral part of Ricky Stenhouse, Jr.'s racing career, especially early on when Ricky was just beginning to make a name for himself.
"Having this event in honor of the 'Shortman' is something that is very close to the heart," Stenhouse said. "He was a longtime family friend who I'd known forever. Dad and him would always be working on their racecars in the garage, and dad took care of his cars when he was racing at the end. He gave me a chance and helped push me to be better with lots of advice that he had learned racing all the years he did. Even in NASCAR, he was one of my biggest supporters."
Shorty Chambliss (left) and Ricky Stenhouse, Jr. in victory lane
after a winged sprint car win.
Stenhouse is thrilled to be returning to his "home track" in West Memphis. A native of Olive Branch, Mississippi, located about 30 miles southeast of West Memphis, east of the Mississippi River, Stenhouse's goal has been to race a midget on the quarter-mile track known as "The Ditch."
"Racing a midget at Riverside International Speedway has been a dream of mine," Stenhouse acknowledged. "It's one of the tracks I loved racing at growing up combined with a car (midget) that is probably my favorite to drive of any. In 2007, the midget was my calling, I feel like, and we won enough that it helped continue my rise through my racing career.
"I'm really looking forward to getting back home and racing with the friends I grew up around and getting back into a midget and sprint car," Stenhouse said. "It's been about 2009 since I've raced at Riverside and it's a place a lot of great racers learned to race on. I grew up going there as a kid watching my dad every single week until I started racing there. It has always been one of my favorite dirt tracks. It will be great to see all the fans who still support the race track every week as well as the ones who support me from the time I started and throughout my career."
Friday night's June 17th event at Riverside features a 30-lap $3000-to-win USAC National Midget feature along with 360 Sprint Cars and Stock Cars. Saturday night's June 18th program will be highlighted by a 40-lap $4040-to-win USAC National Midget feature as well shows for 305 Sprint Cars and Stock Cars.
On both Friday and Saturday, the pit gates for "40 for Shorty" will open at 3pm. Spectator gates open at 5:30pm with the on-track action getting underway at 6:30pm.
Tickets are just $20 for adults, $5 for children ages 6-12 and free for kids age 5 and under. Adults can purchase a two-day pass for $35, a $5 discount at the gate. Pit passes are $30 each day.