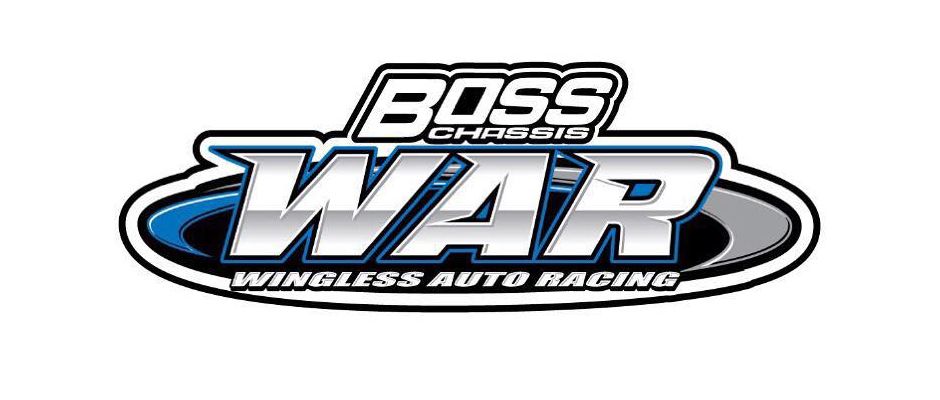 By Brooke Rowdan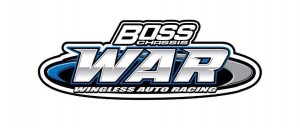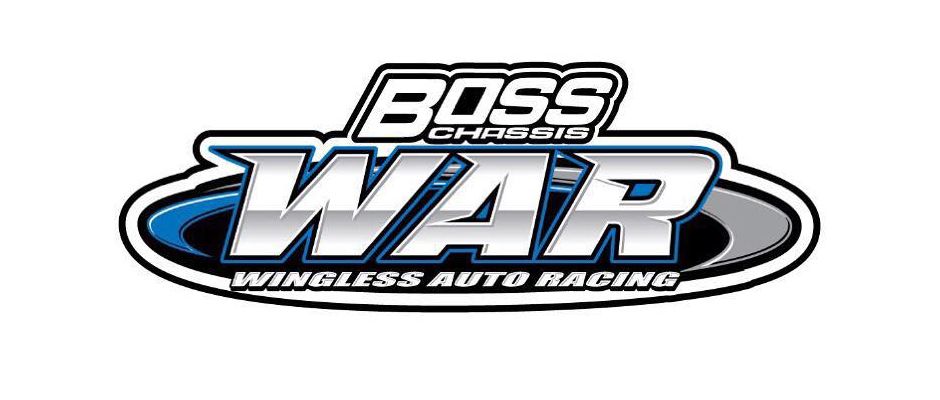 Indianapolis, IN – The BOSS Chassis WAR Sprint Car Series is readying for their final race of the 2016 season which will be held at I-35 Speedway in Winston, Missouri on Saturday, October 8, 2016. In preparation, the stats have been updated heading into the season finale.
Eighty different drivers have competed with WAR so far this season with nine different winners – Korey Weyant (5), Terry Babb (4), Clinton Boyles (3), Zach Daum (2), Chris Parkinson, Justin Grant, Wyatt Burks, Joe B. Miller, and James Lyerla. Three races have been cancelled due to rain.
Clinton Boyles has locked up the Points Championship after his three podium finishes during the Jesse Hockett/Daniel McMillin Memorial 3-day weekend with 2,376 points currently. Running second is Chris Parkinson trailing 288 points behind Boyles with 2,088 points followed by Korey Weyant with 1,962 points. Kenny Potter has 1,899 points in fourth and T.J. Muths rounds out the top five with 1,819 points. All drivers have the last race of the season at I-35 Speedway to gain points towards the final tally of the year.
Leading the "Heat Race Hero" standings are Clinton Boyles and Korey Weyant, with seven wins each. Chris Parkinson follows with four wins. Then Mitch Wissmiller and Zach Daum with three wins. Ryan Kitchen, Rob Caho Jr., Mitchell Moore, Kyle Clark, and Bret Mellenberndt each have two wins. Tucker Klaasmeyer, Joe B. Miller, Aaron Reutzel, Riley Kreisel, Danny Smith, Derek Hagar, J.D. Black, James Scott, Carson Short, Mario Clouser, Katlynn Leer, Cody Baker, and Wyatt Burks all have one heat race win. Thanks to Scott Shuman out of Pennsylvania, the driver with the most heat race wins at the end of the year will be the 2016 "Heat Race Hero" and collect a $400 cash prize at the WAR Banquet. In the event of a tie, the best finishing competitor in the A-Main Saturday, October 8, 2016 will be named the "Heat Race Hero" of 2016.
The 2016 WAR Awards Banquet will be held Saturday, January 21, 2017, at Harrah's Casino in North Kansas City, Missouri. The WAR Sprint Car Series extends invitations to all who desire to join the festivities for a night of celebration and awards.
The evening will begin in the Windsor Room at 6 p.m. with a cocktail hour (cash bar) followed by dinner served at 7 p.m. and awards to follow. The top ten finishers in 2016 championship points will be honored with awards and cash prizes. All WAR drivers in attendance will be eligible for door prizes. An assortment of awards to members and competitors from throughout the exciting WAR season will also be presented. After the awards portion of the night has finished, all attendees are invited to the casino floor for a night of winnings with the WAR Staff, sponsors, and fellow competitors.
Tickets are $35 per person and must be purchased in advance. Tickets for children (ages 10 and under) are $15. Tickets can be purchases on the WAR website, WarSprints.com. From the WAR Homepage, click the Schedule tab. Scroll down to click on the WAR Banquet event. Click "Buy Tickets Now" to proceed with your purchase.
Rooms are available at Harrah's to the WAR group for $109.00 plus taxes. For room reservations, call (816) 472-7777 and use the Group Code "S01WAR7". Room reservations must be made by Wednesday, December 21, 2016. Fifty rooms are blocked for the banquet. For online booking please use this direct link: http://www.totalrewards.com/hotel-reservations?propCode=NKC&groupCode=S01WAR7
For more information, contact WAR Sprint Car Series Director, Casey Shuman at (317) 809-9657 or Brooke Rowden (317) 345-5952.
Harrah's North Kansas City
1 Riverboat Drive
North Kansas City, MO 64116
The BOSS Chassis WAR Sprint Car Series could not have found such success in their first year under new ownership without the help of its spectacular group of sponsors. Thank you BOSS Chassis, Rockwell Security, Hinchman Racewear, Wilwood Disc Brakes, FK Midwest, DMI, Indy Race Parts, Vahlco Race Wheels, Bell Helmets USA, Schure Built Suspension, EMI, Rod End Supply, and Engine Connection.