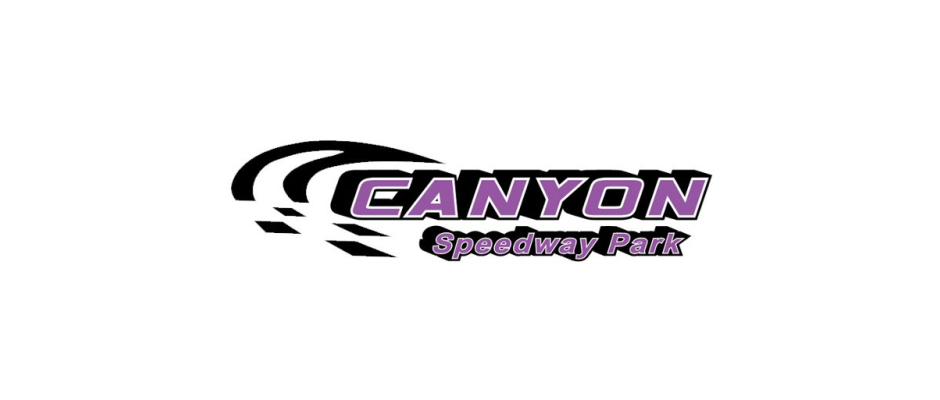 From Lonnie Wheatley
PEORIA, Ariz. (October 19, 2016) – Just one more night is all that remains, as Saturday night's Hank Arnold Memorial brings the curtains down on the 2016 campaign at the 1/3-mile Canyon Speedway Park clay oval.
Following an open practice on Friday night from 7:00 p.m. to 10:00 p.m., Saturday's Hank Arnold Memorial will feature the USAC Southwest Sprint Cars along with IMCA Stock Cars vs. SCRA Stock Cars, IMCA Hobby Stocks vs. Renegades, Dwarf Cars and Micro Sprints.
Saturday's event that fires off at 7:00 p.m. not only brings the end to the 2016 season but also marks the conclusion of the Kevin Montgomery promotional era at CSP as he turns the reins back over to Doug Gabbard after five years of growing and improving the facility.
Defending Hank Arnold Memorial champion R.J. Johnson takes the hot hand into Saturday's tilt with eight wins in the last ten USAC Southwest Sprint Car feature events to build up a 113-point lead over Charles Davis, Jr., as he guns for another series title. Matt Rossi, Mike Martin and Tye Mihocko are also among the current top five.
Among Johnson's eleven overall USAC Southwest scores this year are the last three outings at CSP after Stevie Sussex captured the Easter Eggstravaganza event in March. Sussex chased Johnson to the line in last year's Hank Arnold Memorial after winning the previous year's rendition of the event.
George Fronsman has ranked as a dominant force in the Allscapes IMCA Stock Car vs. SCRA Stock Car ranks with 13 overall wins on the season to sit more than 100 points ahead of second-ranked Terry Skorick. Fronsman takes a three-race win streak into Saturday's action.
The battle in the Scottsdale Muffler & Automotive IMCA Hobby Stocks vs. Renegades has been a heated one with Richard Bennett just eight points ahead of Jacob Madrid going into the finale. Paul O'Connor is just another ten points back in third, only two points ahead of Merle Zachrison. O'Connor topped the most recent event on September 25.
Bobby Brown swept the most recent Dwarf Car weekend at CSP while Shon Deskins has bested the Micro Sprints the last two times out.
Tickets to Saturday's Hank Arnold Memorial are just $20 with children ages 7-12 just $10. VIP Suite passes are available for $25 with All Access Passes for $35.
Detailed ticket information is available at http://www.canyonspeedwaypark.com/tickets/the-12th-annual-parker-store-usac-hall-of-fame-classic/ or by calling 602-258-RACE (7223).
Hotel Information can be found at http://www.canyonspeedwaypark.com/fan-info/lodging/ or by calling Holiday Inn Express at 623-853-1313.
To keep up on all the latest news and happenings, sign up for Canyon Speedway E-News. The track update registration can be found at the top of the www.canyonspeedwaypark.com home page.
The entire 2016 Canyon Schedule can be previewed online at http://www.canyonspeedwaypark.com/schedule/.
Canyon Speedway Park is located in north Peoria, AZ, off Lake Pleasant Parkway, then 1.3 miles west on Carefree Highway. For more information, contact the track at 602-258-RACE (7223) or check online at www.canyonspeedwaypark.com.