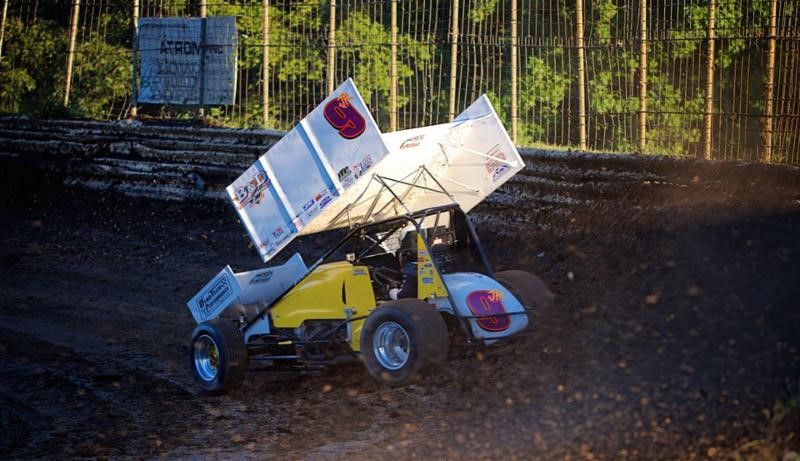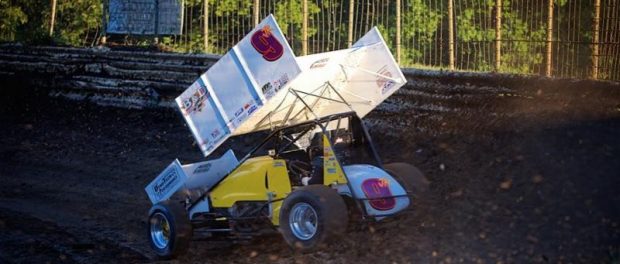 From Inside Line Promotions
LITTLE ROCK, Ark. (Nov. 8, 2016) – Derek Hagar put together a career-best performance last weekend at I-30 Speedway, which hosted the 29th annual COMP Cams Short Track Nationals presented by Hoosier Tires.
The event began in Thursday when a third-place finish in a heat race wasn't enough to get Hagar into the inversion for a qualifier, making it a challenging remainder to the evening.
"We started fourth and finished third in the heat," he said. "That put us right outside of the inversion bubble for the qualifier. We started seventh in the qualifier and finished eighth. That put us in the B Main and we didn't transfer out of it, ending our night."
The team rebounded on Friday night when Hagar's pill draw was 140 out of 150. However, that didn't hurt him as he was able to advance forward in both a heat race and qualifier to lock himself into the ninth starting position for the main event.
"With my good pill draw skills, I drew a big number on Friday night and started in the back of the heat race and passed a car or two," Hagar said. "The track was good early, but there really wasn't a whole lot of passing. We started eighth in the qualifier and finished third.
"That started me ninth in the A Main. I passed a couple of good cars and got up to fifth. The track laid a little rubber and fifth is where we finished. We were faster than the car in front of us, but just couldn't get around him."
Hagar ranked sixth in preliminary points behind the locked-in drivers. The format took the preliminary night points and had a redraw for the heat races to open the finale on Saturday. Hagar's bad pill drawing skills made another appearance as he drew 149 out of 150.
That lined him up last in a heat race, but Hagar quickly maneuvered from 10th to third place to earn enough points to lock into the 40-lap main event.
"Because of the great number I drew I started in the back of the heat again and finished third," he said. "That gave us enough points to be locked into the feature so we didn't have to run the B Main. We started ninth and fell back to 10th. The race track was right around the bottom again, no passing. A car ahead of me got knocked out and we ended up finishing eighth."
While Hagar was hoping to grab the win in front of his home crowd, his eighth-place result was his best ever during the marquee event.
"We didn't tear anything up and it could have been a lot worse," he said. "We made some money and got to bring it home in one piece."
Next up, Hagar looks to wrap up the USCS Mid South championship this Friday and Saturday at Riverside International Speedway in West Memphis, Ark., for the Flip Flop 50.