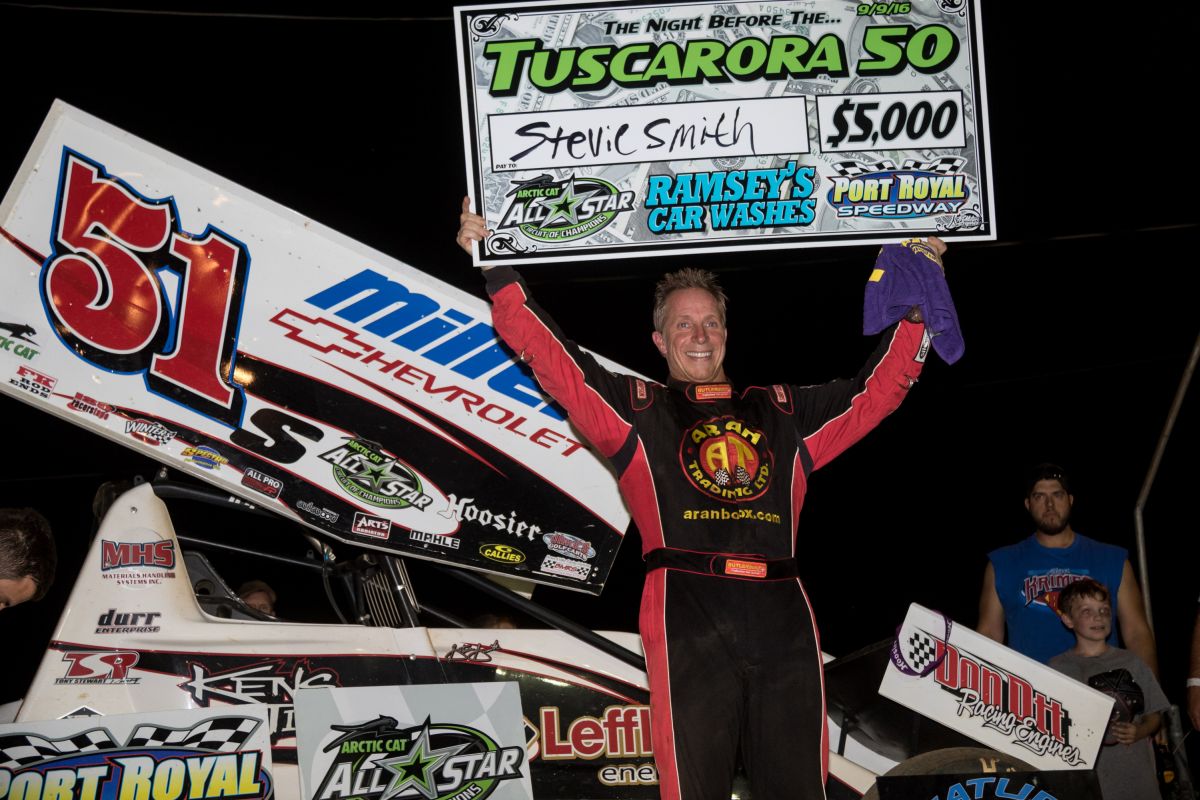 Veteran sprint car driver Stevie Smith announced his retirement from sprint car racing on Thursday. Smith made the news official on his Facebook page announcing he was stepping away from the driver's seat after 31 years with the following statement:
Many of you have asked about Stevie's plans for 2017. Here they are: After 31 years in the sport, Stevie has decided to retire. Thirty-one years is a long career and it was a great ride! Now he'd like to focus on and put all his efforts into his business – Smith Titanium. Over the last few years, it's been hard to juggle both the business and racing. Something had to give, and after 30+ years in the seat Stevie made the tough choice to stop racing. There have been many wonderful people who have been a part of his career and he is thankful for every one of them. The last three years with RBR were some of the best years in his racing career – which made the decision to retire even more difficult. To his credit, Fred Rahmer said that should Stevie change his mind, there will be a car waiting for him. Many thanks go to all the teams Stevie has raced for over the years. And a huge thank you as well to family, friends and of course all his fans for the support. Nothing will be forgotten. Stevie will still be at the race track, just in a different position. It's not the end, it's the beginning of something new!
Over those 31 years Smith has over 200 feature victories to his credit with 70 of those being with the World of Outlaws.