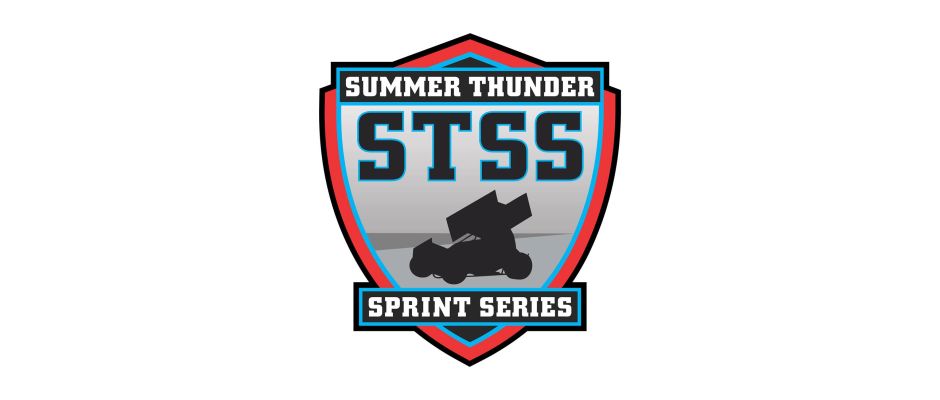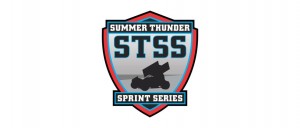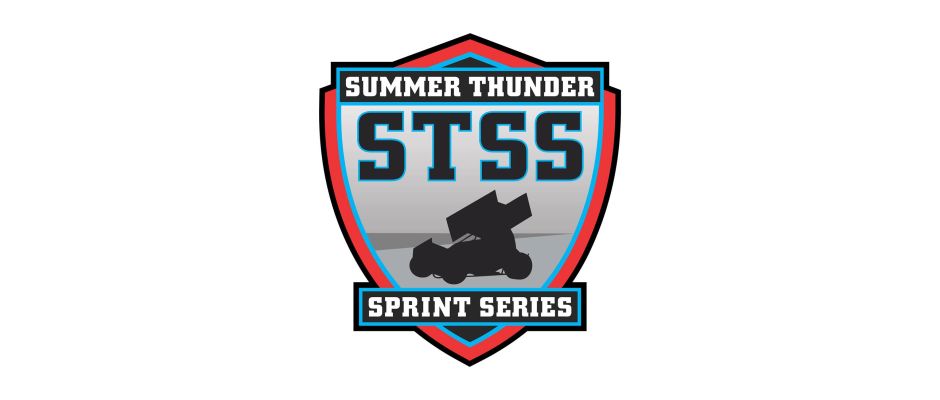 By Kaleb Hart
Yakima, WA – The first dirt race of 2017 was a thriller at Central Washington State Fair Raceway in Yakima, WA. When the dust settled Austen Wheatley came out on top of the Summer Thunder Sprint Series main event and Collen Winebarger won the Washington Modified Tour main event.
Wheatley's first Summer Thunder Sprint Series win came despite heavy pressure all race long. In the early stages of the event, Colton Heath gave Austen all he could handle, challenging low on the track a number of times before Wheatley gained some room to breathe in the Ruts Racing #8r. As the race progressed, it was Jason Solwold giving Austen a run amongst lap cars. With four laps remaining, a yellow for Logan Forler bunched the field up with no lapped cars in between. On the ensuing restart, Solwold threw a slidejob at Wheatley in turns one and two but the Lake Stevens, WA driver executed a perfect crossover to move to take the lead back and secured the win. Solwold would settle for second with Heath taking third. Wheatley also set quick time. Robbie Price was the Triple X Hard Charger, advancing 11 positions. Heat winners were JJ Hickle, Reece Goetz and Henry Van Dam.
Collen Winebarger came out on top of the first Washington Modified Tour main event of 2017. Winebarger led every lap of the main, but by no means had it easy, as Travis Peery challenged him often over the final 15 laps but could never but together the winning combination to make the pass for the win. At the final flag, it was Winebarger with the win, followed by Perry and Grey Ferrando from 15th. Heat winners were Peery, Jim Whisler, Joey Price and Winebarger. Scott Miller won the B Main.
Summer Thunder Sprint Series
Fast Time – Austen Wheatley 14.915
Heat 1 – JJ Hickle, Jason Solwold, Austen Wheatley, Colin Baker, Chance Crum, Luke Didiuk, Lance Sargent
Heat 2 – Reece Goetz, Jared Peterson, Chris Schmelzle, Chase Goetz, Garen Linder, Robbie Price, Cam Smith
Heat 3 – Henry Van Dam, Logan Forler, Evan Margeson, Colton Heath, Phil Dietz, Lawrance Kirkham
Main – Austen Wheatley, Solwold, Heath, Hickle, Margeson, Van Dam, Price, Crum, C Goetz, Smith, Dietz, Sargent, Didiuk, Kirkham, Peterson, Baker, Forler, R Goetz, Schmelzle, Linder
Lap Leaders – Wheatley 1-30
Triple X Hard Charger – Robbie Price – 11 positions