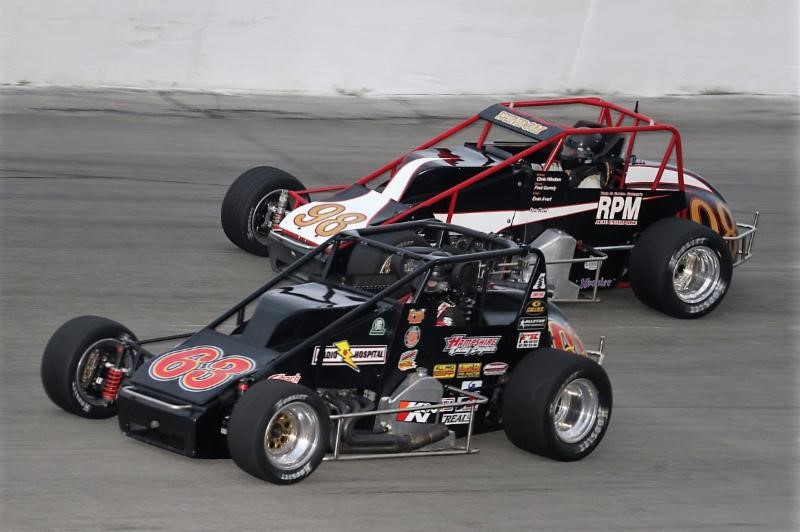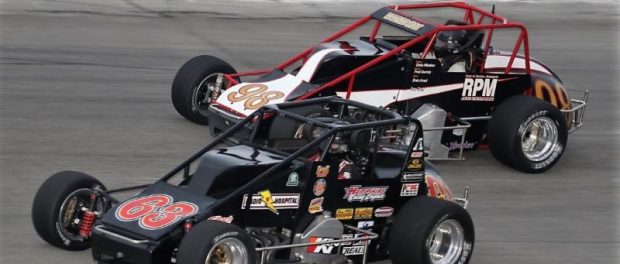 From Richie Murray
INDIANAPOLIS (April 13, 2017) — A special discounted offer for the return of Silver Crown racing to Phoenix Raceway on Saturday, April 29, is now available to all USAC fans.
USAC fans have the opportunity to purchase adult tickets for seats located in the Jimmy Bryan Grandstand near the start/finish line for a fraction of the cost of a regular-priced ticket.
The special deal, which can be found at http://bit.ly/2p5WGI5, gives USAC fans a $10 discount on each adult ticket. Each ticket provides you a seat for Saturday's open wheel feast: the "Phoenix Copper Cup" USAC Silver Crown 100-lap event, the "Vintage Desert Classic" and the "Desert Diamond West Valley Phoenix Grand Prix" featuring the Verizon IndyCar Series.
A large, talented field of competitors for the "Phoenix Copper Cup" includes the only Arizona native entered thus far, Tucson's Jerry Coons, Jr., plus past Silver Crown champs Chris Windom and Kody Swanson. USAC AMSOIL Sprint Car National Championship point leader Justin Grant of Ione, will make his first Phoenix appearance eyes his first Silver Crown victory.
Additionally, the USAC/CRA AMSOIL Sprint Car division's winningest driver, Damion Gardner, will make his pavement Silver Crown debut while pavement standouts and series race winners Tanner Swanson, Bobby Santos, Aaron Pierce and David Byrne will be among the favorites running up front.
Eleven-time Indianapolis 500 starter Davey Hamilton, Sr. and his son, Davey Hamilton, Jr. are aiming to become the first father/son to compete in the same Silver Crown race since Wayne Reutimann, Sr. and Jr. at Phoenix in 2007. The Hamiltons will attempt the feat as teammates for the RPM/Fred Gormly team.
Phoenix Raceway, a one-mile venue synonymous with USAC Silver Crown racing for more than two decades, is back on the series' 2017 schedule after an eight-year absence. The highly-anticipated return of the big cars to Arizona's Valley of the Sun begins Friday, April 28 with practice sessions from 12:30-1:30pm and 1:45-2:15pm. ProSource Qualifying is set to begin at 2:40pm.
The schedule for Saturday, April 29 begins at 2pm when the cars and drivers head to pit road. The green flag for the 100-lap, 100-mile "Phoenix Copper Cup" is slated for 3pm.
Fans who are unable to make the trip to Phoenix for the race can watch flag-to-flag coverage of the event the day after on-demand at http://www.Loudpedal.TV/.