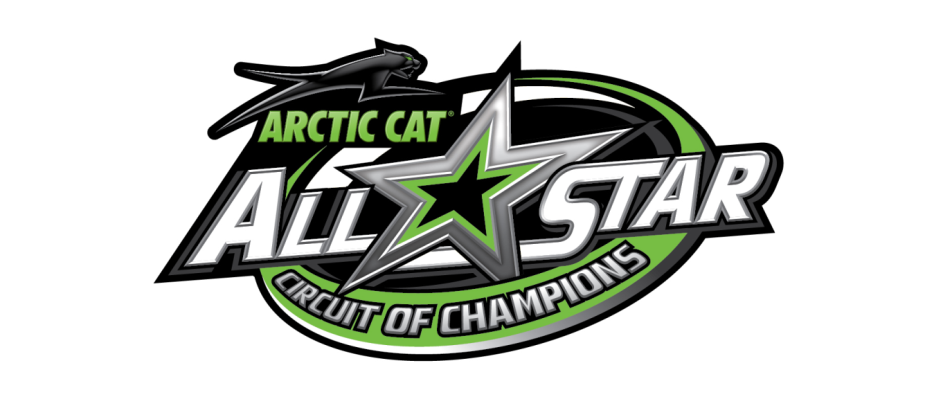 From Tyler Altmeyer
BROWNSBURG, Ind. (November 17, 2017) – Celebrating four seasons under the ownership of three-time NASCAR Cup champion, Tony Stewart, the Arctic Cat All Star Circuit of Champions will enter the new year boasting a schedule comprised of 54 events at 36 different facilities. "America's Series" will crisscross much of the Northeast and Midwest during their upcoming travels, visiting dirt ovals in nine different states including Florida, Ohio, Pennsylvania, Indiana, Illinois, Minnesota, Iowa, New York, and Wisconsin.
Continuing a longstanding tradition, the Arctic Cat All Star Circuit of Champions will kick-off their 2018 campaign with a visit to the Sunshine State. Action will ignite officially with three events at the Bubba Raceway Park in Ocala, Florida, followed by back-to-back nights of competition at Volusia Speedway Park near Daytona Beach, Florida.
"I want to thank all of the track promoters, track officials and Series partners for helping us put together a great schedule for 2018," Tony Stewart explained, Arctic Cat All Star owner. "The scheduling process is always challenging to try to meet the needs of the fans, tracks and our teams. I'd like to thank each of the promoters for their patience in working with us during the last few months. Everyone plays an important role in making a Series like this succeed."
Ohio Sprint Speedweek presented by Cometic Gasket will highlight the 2018 Arctic Cat All Star schedule with nine events in nine days at nine different facilities. The 36th edition of Ohio Sprint Speedweek will launch on Friday evening, June 15, at Attica Raceway Park. Action will continue with appearances at Eldora Speedway, Waynesfield Raceway Park, Wayne County Speedway, Sharon Speedway, Atomic Speedway, Muskingum County Speedway, Limaland Motorsports Park, and Millstream Speedway, respectively. The finale at Millstream Speedway, scheduled for Saturday, June 23, will award a $10,000 top prize.
Including the Ohio Sprint Speedweek presented by Cometic Gasket finale, a total of five events have been confirmed to award more than the standard All Star winner's share of $5,000 in 2018, one of which the 51st running of the Tuscarora 50 at Port Royal Speedway. The historic 50-lapper will award a $51,000 top prize in 2018; the highest paying program on the Arctic Cat All Star calendar.
With a potential for more, programs awarding more than $5,000 in 2018 include the July visit to the Jackson Motorplex, the Pete Jacobs Memorial at Wayne County Speedway, and the Jim Nace Memorial/National Open at Selinsgrove Speedway. All high paying programs, including those supporting a non-Arctic Cat All Star format, will award full points toward the 2018 Series championship.
For the first time during Tony Stewart's tenure, and for the first time since 2011, the Arctic Cat All Star Circuit of Champions will swing west and visit the Sprint Car Capital of the World; the Knoxville Raceway in Knoxville, Iowa. The one-night visit to the Marion County Fairgrounds will be flanked by appearances at Jackson Motorplex and 34 Raceway in Burlington, Iowa.
The Arctic Cat All Stars will visit ten new tracks that were not on the schedule in 2017, including visits to Utica-Rome Speedway, Weedsport Speedway and Stateline Speedway in New York, McKean County Raceway in Pennsylvania, the Dirt Oval at Route 66 in Illinois on the Saturday night of the NASCAR weekend in June, Plymouth Speedway in Indiana, Plymouth Dirt Track in Wisconsin, Millstream Speedway in Ohio, and the aforementioned Knoxville Raceway in Iowa and Jackson Motorplex in Minnesota.
Padding an already impressive summer campaign, an extended list of recurring events will return to the schedule in 2018 including Western Pennsylvania's I-79 Summer Shootout, Lou Blaney Memorial at Sharon Speedway, HD Supply Spring Nationals at Attica Raceway Park, Keith Kauffman Classic at Port Royal Speedway, and the 4-Crown Nationals, featuring the Arctic Cat All Stars and all three headlining divisions of USAC, at Eldora Speedway in Rossburg, Ohio.
In addition, the Arctic Cat All Star Circuit of Champions will join forces with the Bumper to Bumper IRA Outlaw Sprint Series on three occasions in 2018, co-sanctioning action during visits to Illinois and Wisconsin in parts of May and late-June. The Arctic Cat All Stars and Bumper to Bumper IRA Outlaw Sprint Series will collide at the Plymouth Dirt Track and Angell Park Speedway on May 19-20, respectively, followed by a dual at the Dirt Oval at Route 66 on June 30.
The 2018 Arctic Cat All Star season will conclude at "Indiana's Baddest Bullring;" the Kokomo Speedway in Kokomo, Indiana, on Saturday, October 6. The 2018 finale will be the first All Star appearance at Kokomo Speedway since the Dirt Classic Indiana in 2016.
"We are all very excited to get the season underway," Stewart added. "We hope to see everyone in Florida when we kick off the 2018 season in early February."
2018 Arctic Cat All Star Schedule:
2/1/2018 Bubba Raceway Park
2/2/2018 Bubba Raceway Park
2/3/2018 Bubba Raceway Park
2/7/2018 Volusia Speedway Park
2/8/2018 Volusia Speedway Park
4/7/2018 Attica Raceway Park
4/13/2018 Williams Grove Speedway
4/14/2018 Port Royal Speedway
4/15/2018 Bedford Speedway
4/21/2018 Wayne County Speedway
5/4/2018 Lernerville Speedway
5/5/2018 Sharon Speedway
5/19/2018 Plymouth (WI) Dirt Track (IRA co-sanction)
5/20/2018 Angell Park Speedway (IRA co-sanction)
5/25/2018 Attica Raceway Park
5/26/2018 Wayne County Speedway
5/27/2018 Millstream Speedway
6/8/2018 Outlaw Speedway
6/9/2018 Stateline Speedway
6/10/2018 Weedsport Speedway
6/15/2018 Attica Raceway Park
6/16/2018 Eldora Speedway
6/17/2018 Waynesfield Raceway Park
6/18/2018 Wayne County Speedway
6/19/2018 Sharon Speedway
6/20/2018 Atomic Speedway
6/21/2018 Muskingum County Speedway
6/22/2018 Limaland Motorsports Park
6/23/2018 Millstream Speedway
6/29/2018 Plymouth (IN) Speedway
6/30/2018 Dirt Oval @ Route 66 (IRA co-sanction)
7/7/2018 Sharon Speedway
7/8/2018 McKean County Raceway
7/20/2018 Eriez Speedway
7/21/2018 Pittsburgh's PA Motor Speedway
7/27/2018 Jackson Motorplex
7/28/2018 Knoxville Raceway
7/29/2018 34 Raceway
8/17/2018 Utica-Rome Speedway
8/18/2018 Orange County Fair Speedway
8/19/2018 Lebanon Valley Speedway
8/23/2018 Grandview Speedway
8/24/2018 Williams Grove Speedway
8/25/2018 Lincoln (PA) Speedway
8/26/2018 BAPS Motor Speedway
9/1/2018 Attica Raceway Park
9/2/2018 Wayne County Speedway
9/3/2018 Millstream Speedway
9/7/2018 Port Royal Speedway
9/8/2018 Port Royal Speedway
9/14/2018 Outlaw Speedway
9/15/2018 Selinsgrove Speedway
9/22/2018 Eldora Speedway
10/6/2018 Kokomo Speedway
Those seeking additional news and notes pertaining to the events on the schedule should contact each track, respectively. Schedule modifications or changes, if any, will be posted at www.allstarsprint.com during the coming weeks.