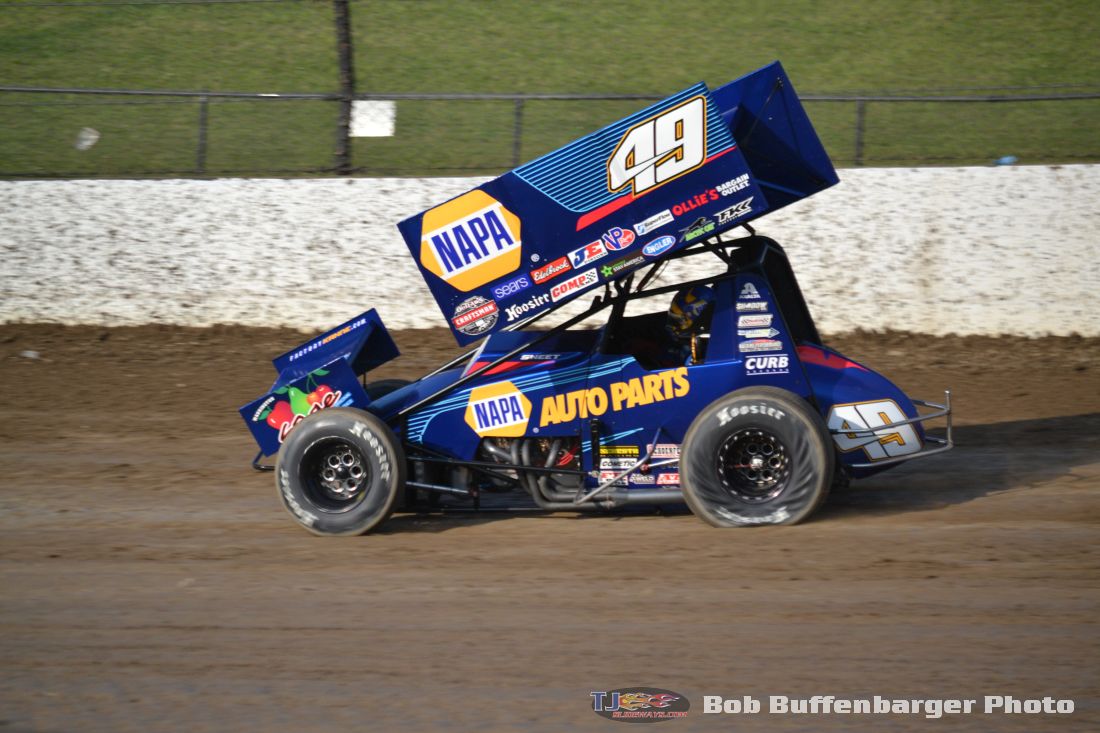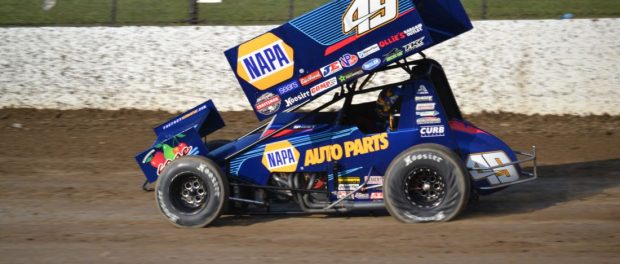 From KKR
MOORESVILLE, N.C. (December 17, 2017) — NAPA AUTO PARTS and Kasey Kahne Racing (KKR) have agreed to a multi-year partnership where NAPA will elevate its role as primary sponsor of Brad Sweet's No. 49 car for the entire World of Outlaws Craftsman Sprint Car Series (WoO) schedule beginning in 2018.
Sweet, a native from Grass Valley, Calif., is coming off an exciting 2017 season with a career best second place finish in the standings. He is a 25-time winner in the WoO Series with 56 top-five finishes and an impressive 72 top-10 finishes in the 84-race season. Sweet has won prestigious races such as the Jackson Nationals & Texas Outlaw Nationals (2017), Front Row Challenge (2016), Kings Royal at Eldora (2013), Short Track Nationals (2010) and Belleville Midget Nationals (2008).
"I'm so proud to be a part of the NAPA Racing family," said Sweet. "I can't thank them enough for supporting us and moving into the primary role for the full season. I have really enjoyed meeting and seeing the passion for racing from all of the NAPA owners, employees and customers across the country."
The World of Outlaws Craftsman Sprint Car Series is the country's premier dirt track series with 90 races at 50 different racetracks, in 24 states, over a nine-month season. KKR has won over 145 WoO feature events, including the series championship with driver Daryn Pittman in 2013.
"NAPA AUTO PARTS has been a great partner on and off the track," said team owner Kahne. "They are enthusiastic about the sprint car program and have a pro-active marketing approach through their nationwide network of stores and distribution centers."
NAPA AUTO PARTS will kick off the 2017 season with Sweet and KKR, beginning Feb. 9-11, 2018 at the Dirt Car Nationals at Volusia County Speedway in Barber, Fla.
"2017 was NAPA's first year as partner with Kasey Kahne Racing and Brad Sweet and what a year it proved to be. Not only did the team have a successful season on the track but equally as much off the track representing our brand so well. It was an easy decision to extend our partnership and we are proud to come on board for the full season in 2018 and beyond. The World of Outlaws Sprint Car Series fans are some of the most passionate fans in all of motorsports and we are pleased to continue our support," stated Dan Askey, NAPA President.