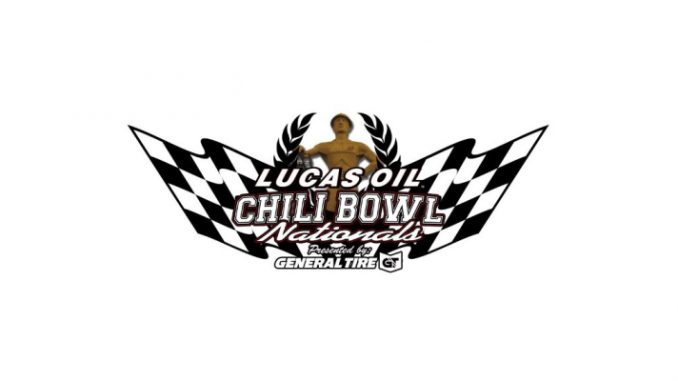 By T.J. Buffenbarger
The preliminary feature on during Hard Rock Casino Qualifying Night for the 2018 Chili Bowl Nationals will be hard to top this week. Rico Abreu, Tyler Thomas, and Kevin Thomas Jr. early on racing three wide and later in the race when Tyler Thomas and Abreu were throwing slide jobs back and forth was some of the best action you could hope to see. Throw in the race for third on back with various people joining the mix and that was a spectacular second day of Chili Bowl action.
Jason McDougal proved his three Golden Drillers performance at the Tulsa Shootout was not a fluke going from C-Main up to seventh in the preliminary feature. McDougal should start towards the front of a C-Main on Saturday and could be one to watch work the alphabet later in Saturday's program.
While a lot of attention is focused on Keith and Rusty Kunz and some of the other long time midget crew chiefs and owners former Central Pennsylvania sprint car driver Sean Michael is quickly proving he is working toward being one of those elite crew chiefs. After getting Chris Dyson up to speed on Tuesday Kevin Thomas Jr. put the Heffner #27 car Michael was wrenching into Saturday's A-Main. Talking to Michael last summer he is really enjoying the select midget races his team runs, and with these type performances it won't be long until he is mentioned with some of the upper echelon of crew chiefs in the division.