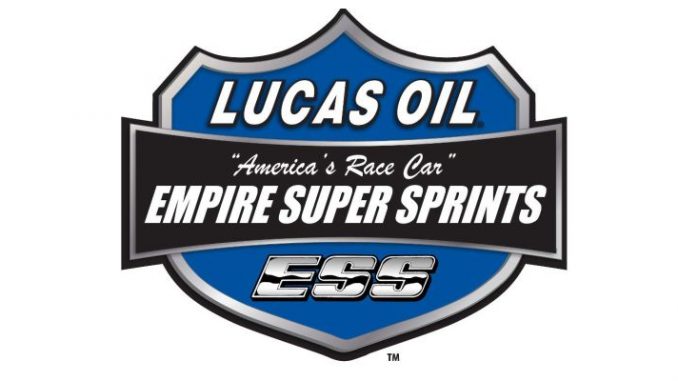 From Dean Reynolds
SYRACUSE, NY (April 14, 2018) – Chuck Hebing and Cobra Coaches from Ontario, NY has been a fixture with the Lucas Oil Empire Super Sprints (ESS) for nearly a decade. In 2018, where ESS celebrates it's 35th Anniversary, Cobra Coaches will once again sponsor the point fund for points earned during all dash events.
At each ESS full point show, a four lap dash that is sponsored by a local company is held which not only determines starting positions in the 25 lap A-Main, but also awards points with those finishes. The top ten in points come season's end will receive cash thanks to Cobra Coaches.
Last year Dave Axton narrowly won the Dash Series title by just one point over Matt Tanner with Jason Barney, Coleman Gulick and Shawn Donath close behind.
Cobra Coaches designs and build custom motor homes, trailers and race haulers. Their vehicle creations are specifically designed to meet the customers needs. They have been setting the standard in vehicle design, luxury, utility and functionality since 1994 throughout New York and Canada. For more information, please log on to www.cobracoaches.net
Hebing himself will be at many ESS events looking to add to his 34 career victories. Also, his daughter Kelly is set to compete in every event for 2018 making the first female tour follower since 2006.
This Friday at the Outlaw Speedway will be the opening event on the Lucas Oil ESS Trail with the 25 lap A-Main paying $3,000 to win with $300 to start.