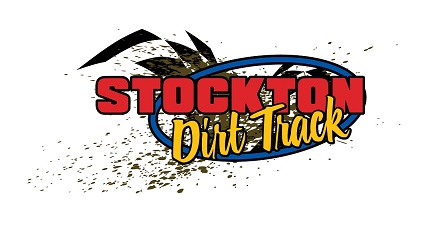 By Gary Thomas
Stockton, CA – December 9, 2018…An action packed schedule of events for the Stockton Dirt Track has officially been announced by Noceti Group Inc. and showcases 21 nights of racing on 15 different weekends throughout the year.
The overall schedule is the most aggressive that the Stockton Dirt Track has seen since it came into existence back in 2013. Highlights include early season events showcasing a special New Year's Day race featuring Dirt Modifieds, B-Mods, Bombers and B4 Cylinders. Winged 360 Sprint Cars will then take center stage on Saturday January 26th alongside Dirt Modifieds and B-Mods. The same program will also return on February 23rd.
The King of the West-NARC Fujitsu 410 Sprint Car Series will open its season at the Stockton Dirt Track on March 2nd and will return for the big Champions Classic, a two-night event on August 23rd and 24th that honors the 60-year history of the series and awards $10,000-to-win/ $700-to-start the finale. The KWS-NARC Series will then conclude its campaign as usual at the 36th annual Tribute to Gary Patterson on November 2nd.
The Sprint Car Challenge Tour presented by Elk Grove Ford and Abreu Vineyards will also see four individual nights of racing, beginning with the much-anticipated Asparagus Cup on April 12th and 13th. The second annual event will pay $10,000-to-win on opening night and $15,000-to-win the finale. Each night will also be $800-to-start the feature. The SCCT Winged 360 Sprints Cars will return for the Salute to LeRoy Van Conett on July 6th and end its season alongside KWS-NARC at the 36th Tribute to Gary Patterson on November 2nd.
The traveling World of Outlaws Craftsman Sprint Car Series will feature two single-night events this season, starting off with the annual FVP Platinum Battery Western Spring Shootout on March 16th, followed by a Friday night show in the Fall on September 13th. Both World of Outlaws events will also showcase the Nor-Cal Dwarf Car Association.
Numerous other events dot the schedule including the Jimmy Sills Classic over Memorial Day weekend on May 25th, the Al Parker Memorial on September 14th and Monster Truck Madness on September 27th and 28th among others.
The Stockton Dirt Track is a lightning fast 4/10-mile clay oval located on the San Joaquin County Fairgrounds in Stockton, California. The physical address is 1658 S Airport Way, Stockton, CA 95206.
More information on the track can be found at www.stocktondirttrack.com or by liking us on Facebook at https://www.facebook.com/stocktondirt & following along on Twitter https://twitter.com/StocktonDirt
—————–
2019 STOCKTON DIRT TRACK SCHEDULE
Tuesday January 1st: A-Mod's, B-Mod's, Bombers and B4 Cylinders
Saturday January 26th: Winged 360 Sprint Cars, A-Mod's and B-Mod's
Saturday February 23rd: Winged 360 Sprint Cars, A-Mod's and B-Mod's
Saturday March 2nd: King of the West-NARC Fujitsu 410 Sprint Car Series season-opener and B-Mod's
Saturday March 16th: FVP Platinum Battery Western Spring Shootout featuring the World of Outlaws Craftsman Sprint Car Series and NorCal Dwarf Cars
Friday April 12th: Second Annual Asparagus Cup featuring the Sprint Car Challenge Tour presented by Elk Grove Ford and Abreu Vineyards
Saturday April 13th: Second Annual Asparagus Cup featuring the Sprint Car Challenge Tour presented by Elk Grove Ford and Abreu Vineyards
Saturday May 25th: Jimmy Sills Classic featuring Winged 360 Sprint Cars and BCRA Midgets
Friday June 14th: B-Mod's, Bombers and B4 Cylinders at the San Joaquin County Fair
Saturday June 15th: West Coast Summer Nationals Tractor Pulls at the San Joaquin County Fair
Saturday July 6th: Salute to LeRoy Van Conett featuring the Sprint Car Challenge Tour and C&H Veteran Ent. presents Hunt Magneto Wingless Tour
Saturday July 13th: Tri State Pro Stock's, Bombers, B4 Cylinders and B-Mod's
Saturday August 10th: AMA Motorcycle Race presented by Lodi Motorcycle Club
Friday August 23rd: Champions Classic featuring the King of the West-NARC Fujitsu 410 Sprint Car Series plus C&H Hunt Magnetos Wingless Tour
Saturday August 24th: Champions Classic featuring the King of the West-NARC Fujitsu 410 Sprint Car Series plus C&H Hunt Magnetos Wingless Tour
Friday September 13th: World of Outlaws Craftsman Sprint Car Series and NorCal Dwarf Cars
Saturday September 14th: Al Miller Memorial- Tri State Pro Stocks, Bombers and B4 Cylinders
Friday and Saturday, September 27th and 28th: Monster Truck Madness featuring Quad Racing
Friday November 1st: 36th Annual Tribute to Gary Patterson featuring Winged 360 Sprint Cars, C&H Hunt Magnetos Wingless Tour and NorCal Dwarf Cars
Saturday November 2nd: 36th Annual Tribute to Gary Patterson featuring the Sprint Car Challenge Tour presented by Elk Grove Ford and Abreu Vineyards plus King of the West-NARC Fujitsu 410 Sprint Car Series Championship Finale