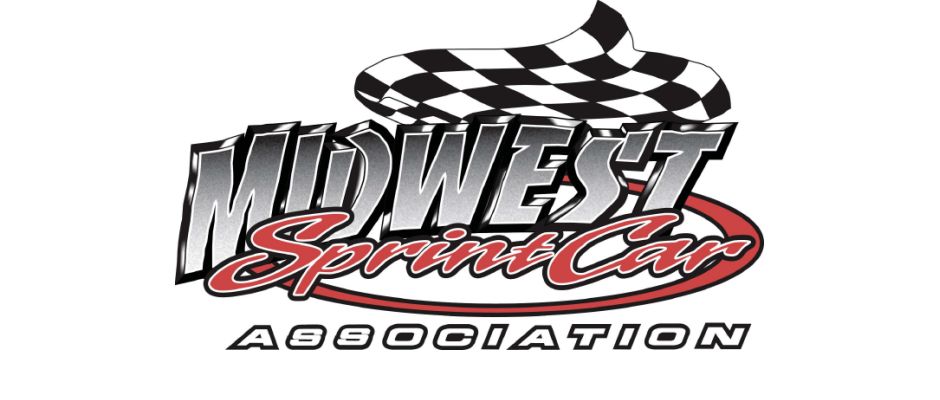 From Jeff Pederson
PLYMOUTH, Wisc. (June 19, 2021) — In the 25-lap 360 Sprint Car A main, a red flag and caution flag flew before the first lap of the race was completed. The red flag appeared on the initial start when Nick Daywalt of Hubertus flipped exiting turn two on the opening lap.
On the ensuing start attempt, 2018 PDTR 360 Sprint Car champion Justin Miller of Plymouth got sideways while running second in turn four and collected two-time PDTR 360 Sprint Car champ Brandon McMullen of Oshkosh. McMullen retired from the race with heavy front-end damage, while Miller was able to continue.
When the race finally got underway, Kevin Karnitz bolted into the lead from the pole position with Justin Miller, who started second, falling into second in the running order.
By lap 6, Karnitz had built up a full straightaway lead over Miller. Three laps later Karnitz encountered heavy lapped traffic. However, Karnitz dispatched the slower cars in quick order to maintain a solid cushion over the field.
On lap 20, Tyler Tischendorf of Waupaca and Scott Conger of Eagle collided in turn four, which also collected Justin Miller and 2011 PDTR 360 Sprint Car champion Ben Schmidt, who started sixth and was running fifth. Schmidt was able to continue after going to the work area, while Miller was done for the night.
Following the single-file restart, Karnitz was firmly in control as he pulled away from seventh starter Will Gerrits of Waupun, who was running second.
Karnitz went on to notch his fifth career PDTR 360 Sprint Car A-main victory and seventh Midwest Sprint Car Association main event triumph, while notching his first victory at Plymouth since June 1, 2019.
Midwest Sprint Car Association
Plymouth Dirt Track
Plymouth, Wisconsin
Saturday, June 19, 2021
HEAT 1
1, Jack Vanderboom 2, Blake Wondra 3, Jordan Paulsen 4, Kevin Karnitz 5, Nick Daywalt 6, Justin Erickson 7, Alex Pokorski 8, Adam Miller.
HEAT 2
1, Tyler Brabant 2, Brandon McMullen 3, Scott Conger 4, Tony Wondra 5, Tim Haddy 6, Chris Clayton 7, Doug Wondra.
HEAT 3
1, Ben Schmidt 2, Lance Fassbender 3, Tyler Tischendorf 4, Brandon Berth 5, Katelyn Krebsbach 6, Josh Teunissen 7, Dylan Winkel.
HEAT 4
1, Justin Miller 2, Will Gerrits 3, Preston Ruh 4, Bill Taylor 5, Travis Arenz 6, Matt Rechek 7, Cole Possi.
B MAIN
1, Bill Taylor 2, Nick Daywalt 3, Chris Clayton 4, Tim Haddy 5, Alex Pokorski 6, Adam Miller 7, Matt Rechek 8, Katelyn Krebsbach 9, Dylan Winkel 10, Cole Possi 11, Justin Erickson 12, Josh Teunissen 13, Doug Wondra.
Feature:
1. 63K-Kevin Karnitz
2. 21-Will Gerrits
3. 25T-Travis Arenz
4. 22B-Brandon Berth
5. 99-Tyler Brabant
6. 7-Lance Fassbender
7. U2-Jack Vanderboom
8. 4P-Jordan Paulsen
9. 69-Bill Taylor
10. 24M-Adam Miller
11. 4-Pokorski Motorsports
12. 35-Ben Schmidt
13. 11-Tony Wondra
14. 26T-Tyler Tischendorf
15. 2C-Chris Clayton
16. 21H-Tim Haddy
17. 26R-Preston Ruh
18. 24-Scott Conger
19. 15M-Justin Miller
20. 47-Blake Wondra
21. 98-Brandon McMullen
22. 66-Nick Daywalt