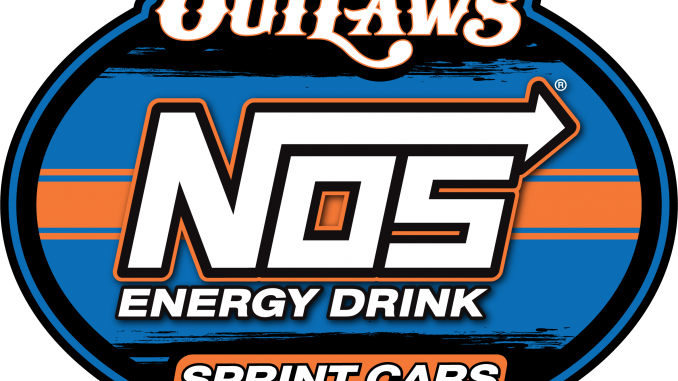 By Brian Walker
CONCORD, NC (Jan. 13, 2023) – Federated Auto Parts has entered a multi-year agreement to sponsor the World of Outlaws NOS Energy Drink Sprint Car work zone, select events and serve as title sponsor for DIRTcar Nationals.
The iconic auto parts brand will commence its new partnerships in 2023 with the 52nd DIRTcar Nationals at Volusia Speedway Park, Feb. 6-18, which will feature the World of Outlaws Sprint Cars, Feb. 9-11.
"We're excited to partner with a leading motorsports event and series as we continue to grow our support in the dirt racing community," said J.R. Bishop, director of event marketing & member services, Federated Auto Parts. "The World of Outlaws and DIRTcar have one of the most passionate fanbases with many already being loyal customers of ours. This will be a great opportunity to build and expand upon those relationships."
For every World of Outlaws Sprint Car race, throughout the 87-race season, spanning from February to November, the work area will be known as the Federated Car Care Work Zone. Not only is the work zone a key element to every race, giving drivers and teams a space to work on their cars during a race, it also is one of the best representations of camaraderie in the sport. No matter the car, fans always see several teams pitch in and share parts to help with any issue.
The Federated Auto Parts DIRTcar Nationals will showcase two weeks of racing with seven different series and five drivers earning the prestigious Big Gator Championship. Week 1 will see racing for the DIRTcar UMP Modifieds, All Star Circuit of Champions and World of Outlaws Sprint Cars. Then, Week 2 will have USAC Non-Wing Sprint Cars, DIRTcar Late Models, Super DIRTcar Series Big Block Modifieds and World of Outlaws CASE Construction Equipment Late Models.
Federated Auto Parts will also serve as the title sponsor of four World of Outlaws Sprint Car events, which will be announced at a later date. In addition to those events, Federated Auto Parts will be the sponsor of the prestigious Ironman 55 at Federated Auto Parts Raceway at I-55, Aug. 4-5.
"Federated Auto Parts has been a staple in dirt racing and motorsports for generations, so it is exciting to have them become a direct partner with DIRTcar Nationals and the World of Outlaws Sprint Cars," World of Outlaws CEO Brian Carter said. "I know their partnership and dedication to the sport will help further enhance the event and series."
Tickets to DIRTcar Nationals and World of Outlaws NOS Energy Drink Sprint Car Series events are on sale and every race can be viewed on DIRTVision.
About Federated
Federated Auto Parts, headquartered in Staunton, Virginia, is one of the largest auto parts distribution and marketing organizations in North America. Federated is dedicated to supporting its customers with quality name brand parts, programs designed to grow their businesses, and experienced counterpeople who are knowledgeable in today's evolving automotive technology. For more information, visit www.federatedautoparts.com.
The World of Outlaws NOS Energy Drink® Sprint Car Series is brought to fans across the country by many important sponsors and partners, including: NOS Energy Drink (Official Energy Product), Case Construction Equipment (Official Construction Equipment), DIRTVision (Official Live Broadcast Partner), Hoosier Racing Tire (Official Tire), iRacing (Official Online Racing Game), SIS Insurance (Official Insurance Provider) and VP Racing Fuels (Official Racing Fuel); contingency sponsors include ACME Trading, ARP (Automotive Racing Products), Cometic Gasket, COMP Cams, KSE Racing Products (Hard Charger Award), Micro-Lite LLC, MSD, My Place Hotels; manufacturer sponsors include Dirt Car Lift, FIREBULL, Intercomp, K1 Race Gear, Racing Electronics, and Sea Foam.
Founded in 1978, the World of Outlaws®, based in Concord, NC, is the premier national touring series for dirt track racing in North America, featuring the most powerful cars on dirt, the World of Outlaws NOS Energy Drink Sprint Car Series and the World of Outlaws Late Model Series. Annually, the two series race nearly 140 times at tracks across the United States and Canada. CBS Sports Network is the official broadcast partner of the World of Outlaws. DIRTVision® also broadcasts all World of Outlaws events over the Internet to fans around the world. Learn more about the World of Outlaws.