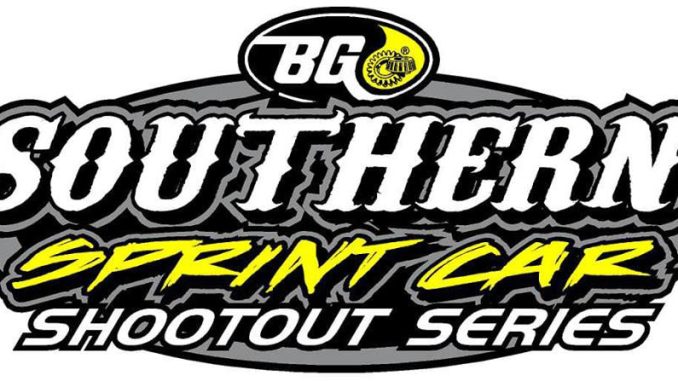 March 14, 2023 – Tampa, Florida – The BG Products Southern Sprint Car Shootout Series (SSSS) today announced an addition to its 2023 schedule. A return date to Showtime Speedway has been added. The latest addition to the schedule will be round #4 of the 2023 championship chase.
With the addition of the April 29 Showtime Speedway event, a new and unique format for this race only has been added. The nights racing action will be highlighted by twin 25 lap features with each event paying $1000 to win. Each 25-lap feature winner will receive full accolades including a trophy and victory lane celebration in addition to the announced winner's purse.
The event will pay $250 to start each feature event guaranteeing teams $500 for the night. In addition, teams must complete both events with the same set of rear tires to help keep costs down for the night. By comparison a standard SSSS purse for 18 cars is $8500. The total purse for the same number of cars on April 29 will be $10,500.
The first 25 lap feature will be lined up with its standard point average procedure. The second feature will be lined up with an inversion that will be determined and announced later.
SSSS series officials also announced their intentions to eventually create a 602-crate series at some point if there is enough interest. Existing 602 crate teams are being encouraged to compete in 2023 SSSS events. A separate set of points will be kept for 602 crate competitors and a SSSSS 602 crate champion will be crowned at the conclusion of the season.
There have been two SSSS events contested thus far in 2023 with defending champion Davey Hamilton Jr. winning both events. The series will be back in action April 8 at Citrus County Speedway in Inverness, Florida.
For more info on this event please follow the BG Products Southern Sprint Car Shootout Series Facebook page or log onto www.showtimespeedway.us