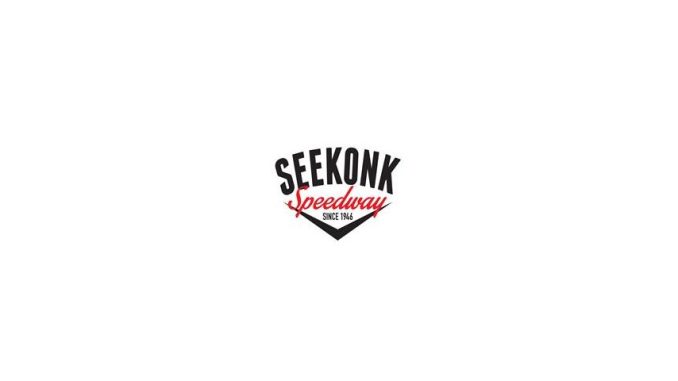 SEEKONK, Ma. (June 28, 2023) — Ben Tinker and Jake Trainor won feature events during "Open Wheel Wednesday" at Seekonk Speedway.
Tinker won the SMAC 350 Supermodified feature for his first win of the 2023 season. Brad Babb, Kenny White Jr, Dave Helliwell, and Bobby Timmons III rounded out the top five.
Trainor, the winner of the 2023 Little 500, won the NEMA Lites main event for his third win of the season over Paul Scally, P.J. Stergios, Joey Bailey, and Todd Bertrand.
SMAC 350 Supermodifieds
Feature:
1. 19-Ben Tinker
2. 41-Brad Babb
3. 77-Kenny White Jr
4. 50-Dave Helliwell
5. 13-Bobby Timmons III
6. F80-Scott Watts Sr
7. 91-Matt Seavey
8. 7-Paul Buzel
9. 01x-PJ Stergios
10. 12-John Leonard
11. 20-Scott Watts Jr
12. 22-Mike Keddy
13. 11-Stephen Duphily
14. 00-Keith Morrill
15. 69-Matt Merry
16. 98-Tommy Tomborello
17. 3-Jim Barker
18. 007-Bill Helliwell
19. Nh07-George Helliwell
NEMA Lites
Feature:
1. 29-Jake Trainor
2. 30-Paul Scally
3. 4-PJ Stergios
4. 21-Joey Bailey
5. 48-Todd Bertrand
6. 10-Avery Stoehr
7. 9-Ben Mikitarian
8. 17-Kyle Valeri
9. 20-Alby Ovitt
10. 1-Chase Locke
11. 47-Randy Cabral
12. 59-Brayden Egan
13. 23-Jeremy Utley
14. 35-Connor Souza
15. 94-Tiana Kibbe
16. 8-Ethan Dion
17. 3-Chris Vose
18. 16-Dan Cugini
19. 44-Trent Goodrow
20. 99-Kyle Ferrucci
21. 61-Ryan Locke
22. 28-Mike Pernisiglio