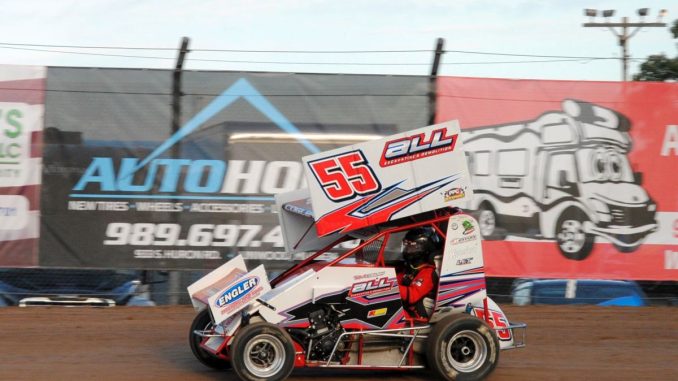 (September 20, 2023) — After years of speculation of what might become of Millstream Speedway has finally been answered as it was confirmed on Thursday that the facility has been sold to MS Properties owned by Matt and Beth Cogley of Findlay, Ohio.
Beth Cogley confirmed the transaction in a text message on Wednesday morning shortly before they released a statement on their social media channels.
Matt Cogley has been a competitor with the Great Lakes Lightning Sprints and has competed with his 360 sprint car in Michigan and Ohio. During the 2023 season Matt has two feature victories with GLLS this season July 2nd at Merritt Speedway and August 25th at Tri-City Motor Speedway where the series accompanied the All Star Circuit of Champions, ending up second in the 2023 GLSS point standings to Justin Ward.
Greg and Beth Rowe purchased Millstream Speedway since 2000. The track has seen multiple people lease the facility during their tenure, but the track has remained idle for most of the past 23 years before the Cogley's purchased the facility. As of now no set plans are in place for racing with Cogley's citing the facility needs extensive renovations before active competition returns to the speedway.