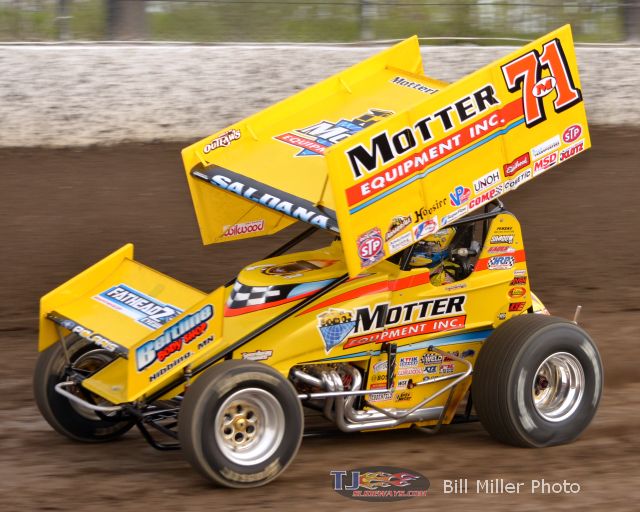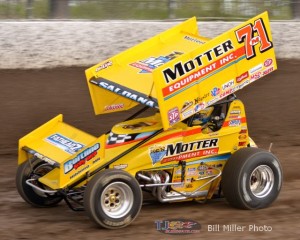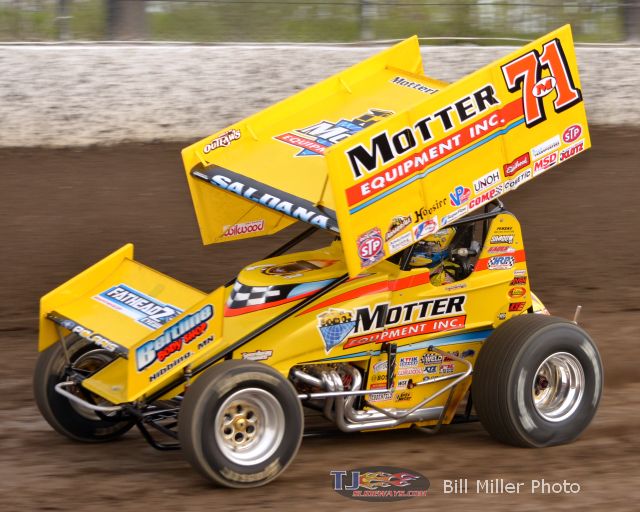 From  Inside Line Promotions
Lake Odessa, MI —  (May 21, 2013) — I-96 Speedway is a special place for Joey Saldana.
He recorded his first career World of Outlaws STP Sprint Car Series win at the fast track during the series inaugural event at the facility in 1995. On Saturday, June 1, Saldana and the premier sprint car series will return to I-96 Speedway for The NAPA Auto Parts Rumble in Michigan – the lone event in the Wolverine State.
"I love it," he said. "I'd race Michigan, Ohio and Illinois as much as possible. It's close to home."
After changing teams in the offseason, Saldana, who resides in Brownsburg, Ind., is searching for his first feature victory with Motter Motorsports.
"We're qualifying well and we have speed in our car, but we're struggling to have a shot at winning one of these races," he said. "If there is a key, I hope we can find it. I definitely enjoy racing that track."
Saldana, who ranks seventh on the all-time World of Outlaws STP Sprint Car Series feature wins list, has five top fives and three quick times in qualifying this season. While he is after that first victory, Kraig Kinser just garnered his first feature win of the season in the most recent World of Outlaws STP Sprint Car Series event. However, he has yet to claim a win at I-96 Speedway.
"A lot of tracks we go to we only see them one time a year," Kinser said. "When you only see a track one time you want to do your best because you only get to see it one time a year. The more years you're out here the more comfortable you feel around it."
Whether a driver is trying to get his or her first career World of Outlaws STP Sprint Car Series win or the first of the season, I-96 Speedway is an open opportunity for everyone.
Seven drivers, including Saldana, have earned a feature victory in the 12 World of Outlaws STP Sprint Car Series events at the track.
TICKETS –
Check out the NAPA Auto Parts $5 off ticket special. When fans bring a receipt from a purchase at a NAPA Auto Parts store, they receive $5 off on an adult ticket $30 (reg. $35) and children tickets are $10 (reg. $15) with a NAPA Auto Parts receipt. One receipt is good for a total of two people.
For reserved seating ticket or VIP suite information, visit SLSPromotions.com or call 1-815-344-2023 between the hours of 8 a.m. and 5 p.m. (Central) Monday thru Friday.
Also, spectators can upgrade any ticket to a pit pass for only $10 on race day.