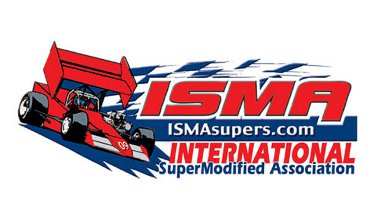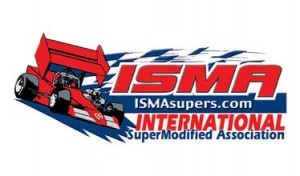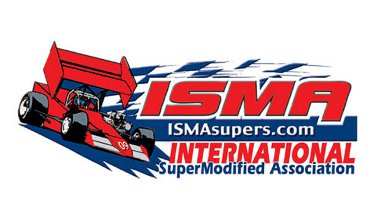 By Carol D Haynes
Oswego, NY – In 2011, the International Supermodified Association headed into Quebec for an inaugural run at Vallee-Jonction's Autodrome Chaudiere. Founded in 1992 the 1/3 mile high banked paved oval became under the new ownership of Dany Legace and Kevin Roberge and they duo wanted not only to upgrade the facility, but to run the ultra fast winged supers on the track nicknamed "Little Bristol Quebecers".
And the crowd which attended the first ISMA event there found out just how fast the supers were when Johnny Benson Jr. set a new track record and painted his name on the Chaudiere wall much to the fans delight. Benson went on to win the race trailed by his teammate Mike Lichty. Said Benson after his second career ISMA win, " I love coming to a place like this and I hope the fans enjoyed the race. It's pretty cool to set the track record here and then to win with Mike second." The 2011 ISMA appearance marked just the third time for the winged supers to have run in Quebec since 1986-87 when the group ran at St. Croix with Warren Coniam and Russ Wood the winners of the two features run.
Rob Summers, Jeff Locke, Ben Seitz, Eddie Witkum Jr., Danny Lane, Jamie Timmons, Dave Duggan and Russ Wood finished up the top 10 in that 75-lapper.
Chaudiere was not on the 2012 ISMA schedule because it was deemed a long trip for many of the competitors to travel for just one show. So, in 2013, after discussions, a two-day affair was slated for June 21-22. Each race, sponsored by Habitations, a business owned by Dany Lagace, would be 75 laps in length with the winner of each getting $3200 for a victory. Pit gates open on Friday at 2 pm and Saturday at noon. The grandstands open at 3 pm both days. ISMA heats go to the line at 7:15. Pit admission is $40 USD each day and grandstand is $35 USD per day.
Chaudiere's announcer/ PR man Bobby Prezeau made the trek to Oswego last week and introduced himself to the ISMA drivers on hand. He indicated that approximately 19 ISMA cars had confirmed that they would compete at Chaudiere for the doubleheader after visiting each pit area.
Prezeau also spoke at the driver's meeting about trying to find a ride for Canadian ACT hot shoe Patrick Laperle. Laperle, from St-Denis-sur-Richelieu, QC is well known for his full-bodied racing. He stands third on the ACT tour all-time win list with 18 markers, has several championships to his credit and had three Crate Late Model victories at New Smyrna in 2009. His last ACT win came at Airborne Speedway in 2010 where he had been named Rookie of the Year in 1998. Laperle is very anxious to try his hand at a supermodified and indicated he had some sponsor money to help the cause.  Hopefully a super can be found for the talented driver who has competed at Chaudiere previously winning the Coors Light 200 there in 2008.
In any case things look good for a strong field of cars and an excellent two-days of racing at the exciting 1/3 mile, the highest banked track in Quebec according to their website. Track address is Route 112 Ouest, Vallee-Jonction, QC G03J0. Email: info@autodromechaudiere.com 
Web: www.autodromechaudiere.com
Phone: 1-418-822-4149 
Toll Free: 1-855-331-4149 
Fax: 1-418-822-0135