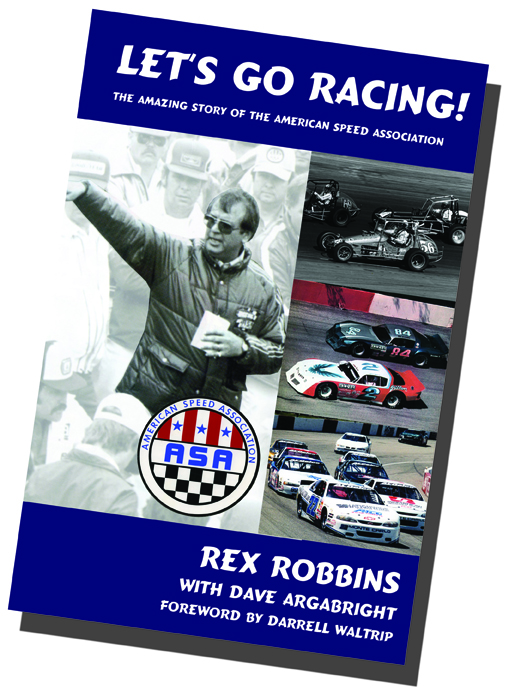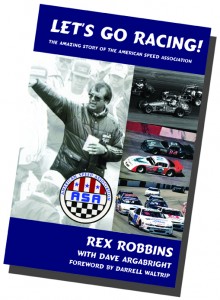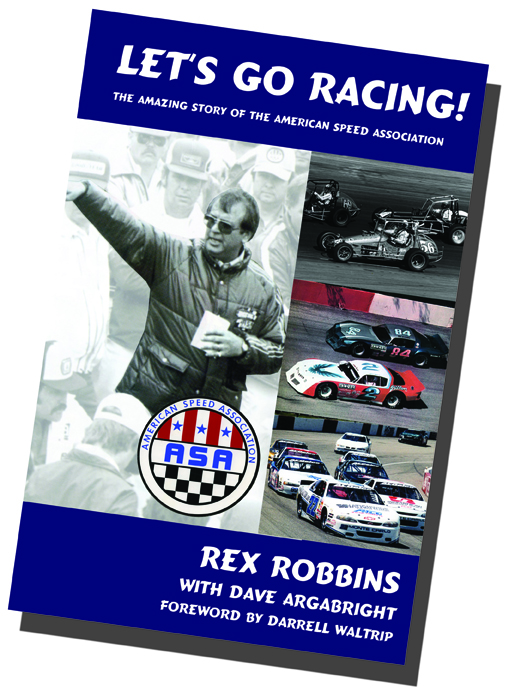 From American Scene Press
From 1968 to 2002 the American Speed Association was one of the most popular and influential racing series in America, with capacity crowds following a legendary driver roster that included Bob Senneker, Mike Eddy, Dick Trickle, and many others. It remains one of the golden eras of American motorsports, with three generations of racing fans enjoying countless memories.
Those years are vividly recalled in Let's Go Racing! the new autobiography of ASA founder and longtime president Rex Robbins. Robbins collaborated with Dave Argabright to recall the series of unlikely events that led to the creation of ASA, and the rise of the series from humble beginnings.
"ASA touched many people through the years, and I wanted them to know the real story of how things came to be," said Robbins, now retired and living in Pendleton, Indiana. "Many of these stories have been rattling around inside my mind for a long time, and it was time to sit down and get them out on paper.
"This book tells the story of my life, but that's not what it's really about. It's about the dozens and dozens of people–maybe hundreds–who made ASA a very special thing. For a lot of us, those were the best years of our life. We had ups and downs and highs and lows, but through it all the ASA family always took care of each other."
Argabright has worked with several noted auto racing personalities to share their story, including Chris Economaki, Doug Wolfgang, Brad Doty, Jack Hewitt, Earl Baltes, and "Speedy" Bill Smith. The Robbins effort is in a similar style.
Darrell Waltrip, who won the inaugural ASA Circuit of Champions event in 1972, penned the foreword. The book also includes a comprehensive listing of ASA-sanctioned events from 1968 to 2004, as well as a range of series statistics.
The release date for Let's Go Racing! is slated for November 1. The 388-page hardbound book is published by American Scene Press and retails for $29.95.
For information on Let's Go Racing! click .