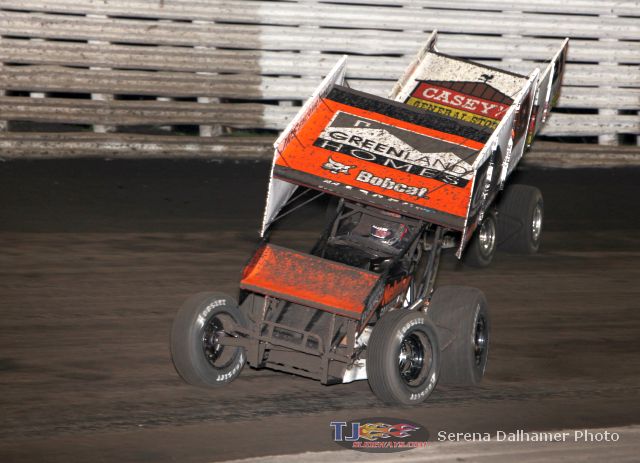 PETERSEN MEDIA
 Climbing aboard a 360ci powered machine for the first time in eight-years, Ian Madsen had a strong weekend with the ASCS Midwest Region at the I 80 Speedway in Greenwood, NE in what was the KCP Racing team's first weekend with Leonard Lee spinning wrenches, and calling the shots.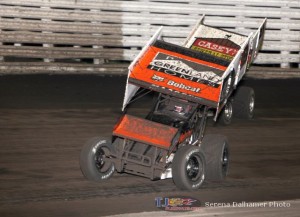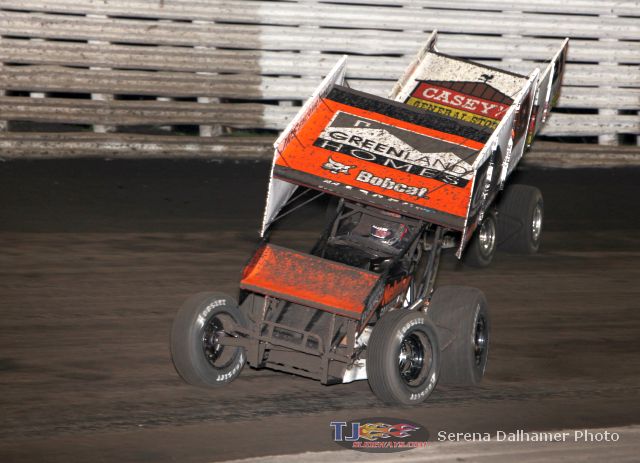 "I am pretty happy with how we performed," Madsen said. "It was our first weekend with Leonard Lee as our crew chief, and my first time in a 360 in eight years, and to finish fourth and sixth is pretty good."
With weather wreaking havoc on Friday night, the two-night affair was pushed back to Saturday-Sunday, and on Saturday night Madsen kicked his night off with a fourth place finish in heat race action, putting him 11th in points, meaning he would start 11th in the feature event.
Continuing to adjust to the 360ci power plant, Madsen got moving in the feature event, as he began picking up positions as the green-flag waived. Racing around the I-80 Speedway, 'Dyno' was able to work his way up to a sixth place finish at the line.
Returning to action on Sunday night, Madsen continued to show speed, as the St Marys, NSW driver rocketed to a heat race win, putting his Nehring Construction/Team Kline Electric/Logan Contractors Supply entry on the pole for the feature event.
When the green flag waived, Madsen jumped out to an early lead, with Kevin Swindell hot on his tail. As he quickly got into traffic, he still led the way until the 10th lap, when Swindell was able to get under him.
Hounding Swindell, Madsen kept within striking distance as the laps clicked down, as Danny Lasoski joined the battle.
With Lasoski getting the edge on the Madsen and Swindell, Madsen ran in the second spot as the white flag waived, and went for a huge move on the last lap, and unfortunately it didn't stick, and he slipped back to a fourth place finish.
"It was great for us to be in contention and up front both nights, after the start to our season we had," Madsen said. "I have to thank Bret Nehring, and everyone who supports our team for continuing to let me have some fun."
Ian and his KCP Racing team would like to thank Nehring Construction, Team Kline Electric, Logan Contractors Supply, Royal Flooring, Greenland Homes of Iowa, Quality Traffic Control, Factory Kahne, Rider Racing Engines, JRS Excavating, Brown and Miller Racing Solutions, Kent Performance, The Stone Shop, Aspen Air Inc. Heating and Cooling, Gator Excavating, TammyHeckart.com, Kent Performance, Revolution Race Gear,  Lucas Oil, Wings Unlimited, and Kustom Concrete Pumping for their support.
2014 BY THE NUMBERS: Starts-22, Wins-2, Top-5's- 8, Top 10's-11
ON TAP: The KCP Racing team will be in action this weekend at Jacksonville, IL on Friday night at in Burlington, IA on Saturday night.
STAY CONNECTED: To keep up with Ian make sure you follow him on twitter by clicking over to www.twitter.com/IanMadsen. You can also visit the teams website at www.kcpracing.com.