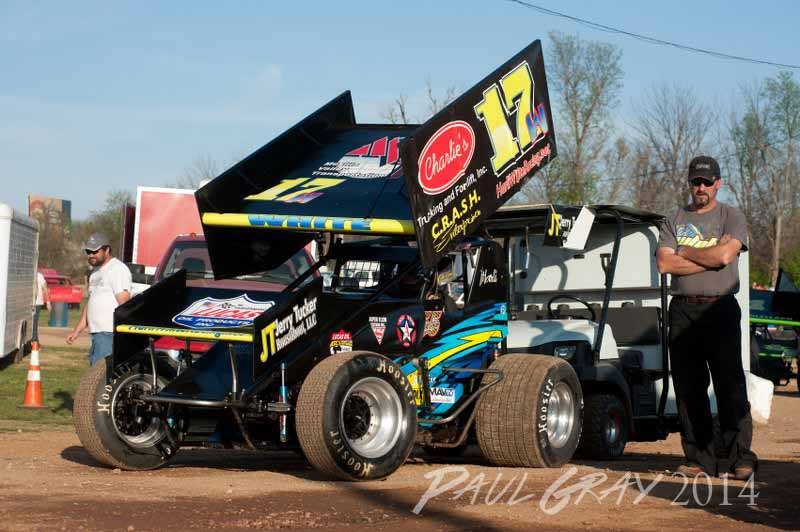 PETERSEN MEDIA
– Back behind the wheel for two nights of action in Texas, Harli White had a nice weekend as she finished fifth at Lubbock Speedway before rallying to seventh place finish in Abilene on Saturday night.
"Overall I think our weekend went good, and it was nice to have some decent luck, and hopeful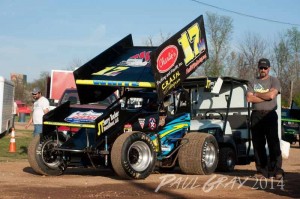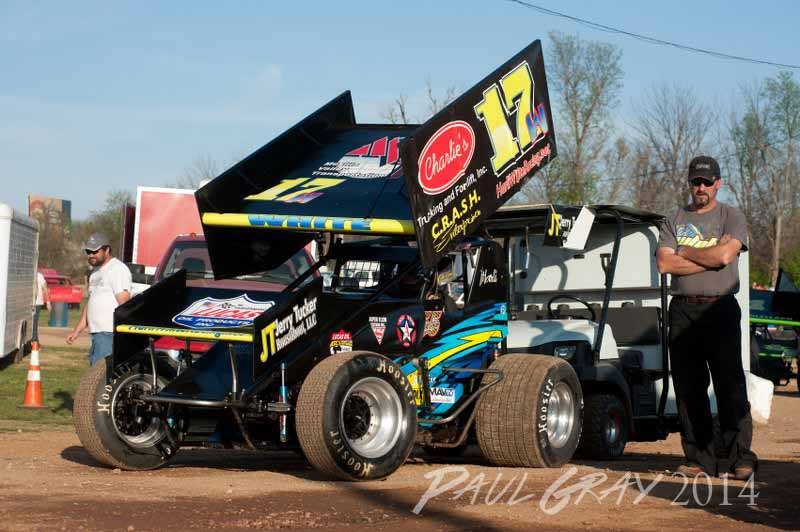 ly shake off the bad luck we have been having," White said.
Kicking her weekend off on Friday night at the Lubbock Speedway, White lined her Lucas Oil/Mesilla Valley Transportation/PXP Racewear entry up fifth in her heat race, and on a track that was already beginning to take rubber, White was able to gain a very important position, as she finished fourth and locked into the feature event.
Pleased with her machine following heat race action, and after watching the track completely take rubber by feature event time, White and her team made a few subtle adjustments, as she gridded the field from the ninth position.
Mindful of tire-wear, White was careful not to abuse them early as she slowly worked her way towards the Top-Five.
As the laps wound down, White was able to work into the fifth spot, and maintain the position and the race drew to a close.
In Abilene on Saturday night, White lined her Simpson/Classic Seagulls UK/EMI machine up fifth in her heat race action, and after a start that saw her lose a couple of positions, she was able to work her way back to a fourth place finish, putting her in the fifth row.
With the track still having a little moisture in it, White and her team played it a little conservative, and did tighten up as much as they realized they should have, and White lost the handle and spun her machine early in the race, forcing her to the tail of the field.
Doing all she could from the rear of the field to make her car tight and find grip, White was able to march her way back towards the front, as she closed her weekend out with a seventh place finish.
"We had a really good car all weekend long, and we just missed it a little in the feature on Saturday night and the driver couldn't hang on," she said. "From the back I just threw as much wing as I could in the trunk and sort of let it all hang out, and it worked out."
Harli White Racing would like to thank Lucas Oil, Mesilla Valley Transportation, PXP Racewear, Simpson, Classic Seagulls UK, Eagle Motorsports, and the Shriners Hospital For Children Gavelston for their support during the 2014 season.
2014 BY THE NUMBERS: Starts-8, Wins-0, Top 5's-2, Top 10's-4.
ON TAP: White will be in attendance at the Outlaw Motorsports Park on Friday and at Lawton Speedway on Saturday.
STAY CONNECTED: Stay connected with Harli by following her on Twitter @Harliwhiteracin or by clicking over to her website, www.harliwhiteracing.com.
PETERSEN MEDIA: Petersen Media is a promotional agency that can handle your public relations, marketing, and any other media needs. Petersen Media utilizes multiple tactics to help you reach your intended audience, to boost awareness.
For more information contact sales@petersenmediainc.com, by phone at 916-342-3424, visit www.petersenmediainc.com,  www.facebook.com/PetersenMedia, or follow www.twitter.com/petersen_Media.
________________________