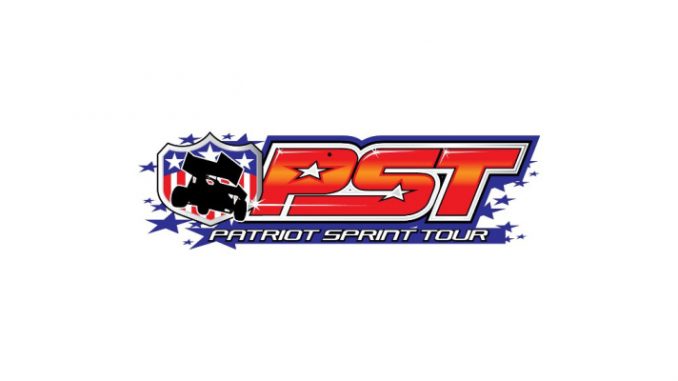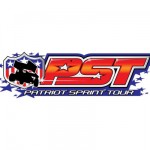 From Rich Vleck
Rochester, NY — (April 19, 2015) — For many years, the Patriot Sprint Tour has conducted a redraw in front of the crowd at each track to determine the top eight starting spots in the feature event. Over time, many drivers have informally paired themselves with youngsters to draw their starting position, a gesture that will become a formal practice in 2015 thanks to Pole Position Raceway.
Pole Position Raceway, has signed on to become the Title Sponsor of the Pole Redraw at each Patriot Sprint Tour event in 2015. As part of this marketing partnership, the top eight drivers in passing points from the heat races will be matched up with a fan between 8 to 18 years old who will select a t-shirt and Pole Position Raceway coupon that will indicate where their driver will start the feature.
As an added bonus, the young fans who are lucky enough to draw the pole position will get a special opportunity to participate in a year-end event at a select Pole Position Raceway where they will race against the driver they selected the top spot for, along with other pole winners in and their fans. This will be a great way to put a wrap on the 2015 season.
"This is a terrific announcement for the Patriot Sprint Tour and all of our drivers, teams and fans," stated PST President Mike Emhof. "It is the type of marketing partnership that you know will see great cross promotion for both entities.
Pole Position Raceway features high-intensity indoor kart racing for racers and mall shoppers alike. As long as someone is 48" or taller, they can strap on a helmet and compete. Since its inception in Corona, CA in 2005, Pole Position Raceway has created a network of 14 locations nationwide with the goal of having as much as 50 locations. The locations in the heart of Patriot Sprint Tour country include tracks at Galleria Mall in Buffalo, Marketplace Mall in Rochester, and Destiny USA in Syracuse.
Pole Position Raceway not only will be supporting the Patriot Sprint Tour this season, they will also sponsor the two-car team of Bruce DeWick and 2012 PST America Champion Scott Kreutter. You can often find "The Straight Shooter" at the Buffalo location.
For more information, visit www.PatriotSprintTour.com.