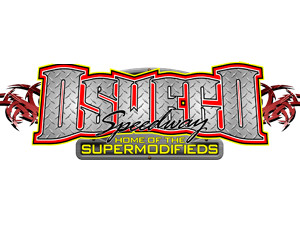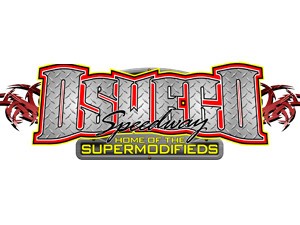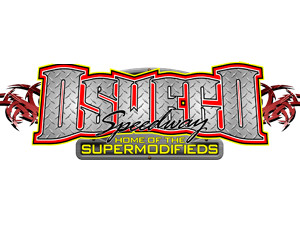 Dan Kapuscinski
OSWEGO, NY (June 15, 2015) – Oswego Speedway's Novelis Supermodifieds will return to the 'Steel Palace' this weekend for the always exciting Supermodified Twin 35's presented by Burke's Do-It-Best Home Centers and A&P Auto Parts along with the first driver autograph session of the season on Saturday, June 20.
Saturday night's jam packed schedule, which includes two 35-lap Novelis Supermodified features and a 30-lap main for the Pathfinder Bank SBS, will see the popular driver autograph session at 5 p.m.
The driver autograph session will follow the completion of hot laps at 5 p.m., as all fans are welcomed to join the Speedway's competitors on the track's front straight away to meet their favorite driver and get an autograph.
Novelis Supermodified heat racing will start the night's racing action following the autograph session at 6:30 p.m.
A tradition that started in 1976, Twin 35 Supermodified features were an integral part of Oswego Speedway's yearly racing program for over 20 years.
While the Twin 35 Supermodified format itself began in '76, the Speedway ran Twin Supermodified features as far back as 1970 with Jim Shampine claiming double wins in May of that year.
The Speedway would even go as far as adopting Triple 33's in 1973 and 1974 with Shampine claiming five of the six features.  Ohio's Baldy Baker was the only other driver to stop Shampine in that format.
With that said, it is no surprise to see that Shampine won more scheduled Twin events than any other drivers in the Speedway's history with 21 victories in total.
Bentley Warren (17), Doug Heveron (12), Eddie Bellinger Jr. (12), and Steve Gioia Jr. (10) join Shampine as the only drivers to have double digit victories in Twin events.
In 1975 two sets of Twin 30's were contended, then adopting the Twin 35 distance from 1976 through 1998, before the race went away in 1999 and 2000.
In 2001 the Twins returned, with 30-laps being the distance, and were contended off and on up until the 2011 racing season with Dave McKnight and Bob Bond claiming victories
In 2014 the historical Twin 35 format returned for the first time since 2011 with Randy Ritskes and Michael Barnes driving to Turning Stone Resort Casino Victory Lane.
A total of 12 drivers have won their first Supermodified feature in Twin Supermodified events at the Speedway.
Since 1971 Fred Graves, Gary Albritain, Brian Herb, Mike McLaughlin, Dean Hoag, Howard Page, Greg Furlong, Otto Sitterly, Jeff Holbrook, Gary Morton, Jerry Curran, and Pat Lavery have all won their first, and in some cases only, Supermodified feature during a Twin event.
With that in mind attention will turn to drivers such as Michael Muldoon, Tim Devendorf, Brandon Bellinger, Jeff Abold, Stephen Gioia, Keith Shampine, Dan Connors Jr. and others looking for that elusive first feature victory on Saturday night.
For more information on Oswego Speedway visit online at www.oswegospeedway.com, follow on Twitter @OswegoSpeedway, or like on Facebook at facebook.com/OswegoSpeedway.