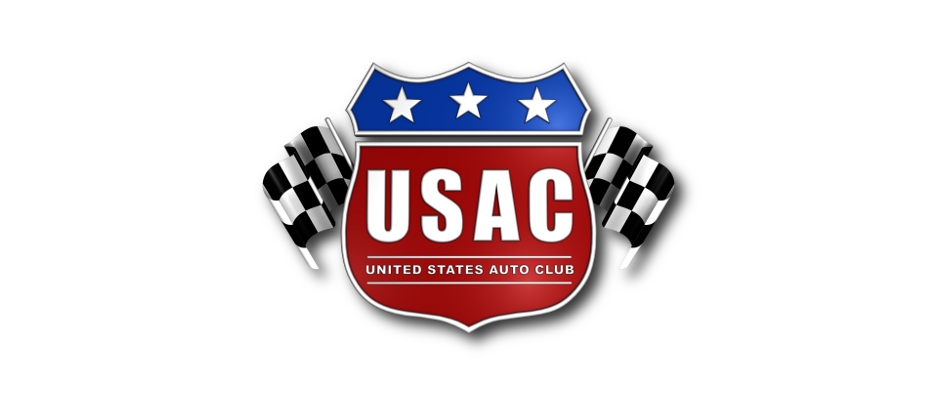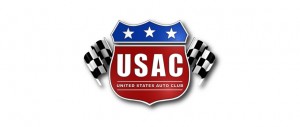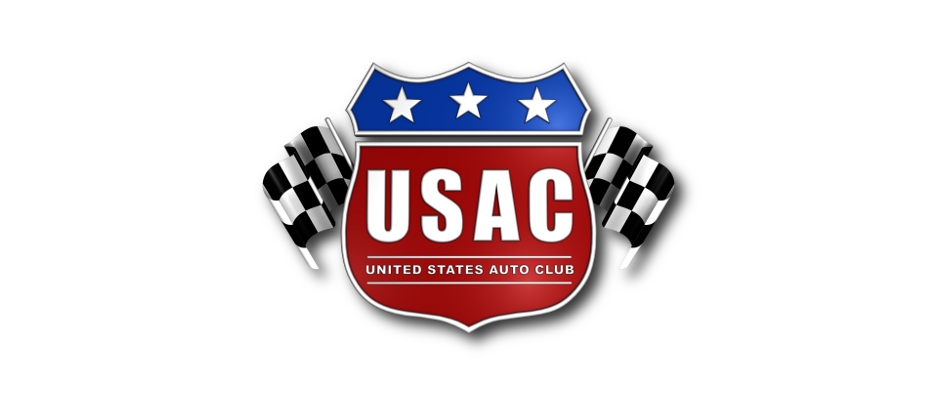 By Lance Jennings
JULY 15, 2015… This Saturday, July 18th, the cars and stars of the Honda USAC Western Midget Series will battle with the Bay Cities Racing Association (BCRA) at Petaluma Speedway. Promoted by Rick Faeth, the fifth point race will also showcase the Wingless Spec Sprints, BCRA Midget Lites, BCRA Vintage Midgets, and 600 Micro Sprints. The Pit Gates will open at noon, the Front Gates will open at 4:00pm, Time Trials at 5:00pm, and Racing at "The Fastest 3/8 Mile Dirt Oval in Northern California" will begin at 6:30pm.
NOTICE TO RACERS: Petaluma Speedway has a strict state mandated sound rule if the sound levels are broken, the racer will be disqualified and not allowed to compete. We recommend that racers use their quietest mufflers at Petaluma. Also, tarps are mandatory at Petaluma under all race cars in the pit area. The tarps must stick out at least one foot on each side.
Saturday's "BCRA Hall of Fame" Race will be the fifth appearance of the Honda USAC Western Midget Series at the Sonoma-Marin Fairgrounds. Shane Golobic claimed the inaugural "Soares Classic" in 2012 and two-time and defending champion Ronnie Gardner has won the last three shows. Gardner also holds the 1-lap qualifying track record of 14.200, set on October 5, 2013.
Heading to Petaluma, Cody Swanson of Covina, California holds a slim 2-point advantage over the competition. Piloting the family owned #71S Marcie Campbell Realtor / Advanced Racing Suspension Spike, Swanson ran fifth in the July 3rd "Doug Fort Memorial" at Santa Maria. The former VRA Midget Champion has three top-10 finishes and will be looking to extend his point lead with a second USAC victory.
Corona, California's Ronnie Gardner is second in the chase for the championship. Driving the Six8 Motorsports' #68 Baldozier Racing / Esslinger Engineering Stewart, Gardner won Santa Maria's "Doug Fort Memorial" on July 3rd. To date, the defending champion has two feature wins, two Woodland Auto Display Fast Time Awards, one heat race victory, two top-10 finishes, and 28 feature laps led to his credit. Currently tied with Jimmy Sills and Tony Stewart for tenth on the series win list, Ronnie will have his sights on his fourteenth triumph.
Shannon McQueen of Bakersfield, California is third in the USAC Western Midget standings. Racing the family owned #7 Lucas Oil / Simpson Race Products Spike, McQueen finished third at Santa Maria Raceway. Heading to Petaluma, the 2012 Champion has four top-10 finishes as she looks for her second Honda USAC Western Midget win.
Oklahoma City, Oklahoma's Trey Marcham sits fourth in the Western point chase. Piloting Keith Ford's #73 Berry Pack / King Racing Products TCR, Marcham was the DMI / Ultra Shield Race Products "Hard Charger" with a second place run from ninth. To date, the former Rookie of the Year has three top-10 finishes and 20 feature laps led on the season. At Petaluma, Trey will have his sights on claiming his fourth series victory.
"The Panda Express" Terry Nichols of Delano, California ranks fifth in the championship point standings. Driving his #1P Johasee Rebar / Neverlift Motorsports Spike, Nichols finished sixth in the 25-lap Santa Maria feature. Entering Saturday's race, the 2009 West Coast Sprint Rookie of the Year has two heat race victories and four top-10 finishes in the campaign. Terry will be looking to earn his first series win at Petaluma Speedway.
Among the other drivers expected to be in action are Scott Pierovich, Nick Chivello, Brian Gard, Michael Faccinto, Randi Pankratz, Sean Dodenhoff, Tyler Dolacki, and more.
San Rafael, California's Frankie Guerrini III leads the BCRA Midget point standings. Gary Conterno, Floyd Alvis, Mark Malipaard, J.R. Williams, Mike Snider, Scott Pierovich, Brian Gard, Cody Gerhart, and Sean Dodenhoff round out the top-10 drivers.
Petaluma Speedway is located on the Sonoma-Marin Fairgrounds in Petaluma, California at 100 Fairgrounds Drive. Adult Tickets (64-12) are $18, Senior Tickets (65 and over) are $15, Junior Tickets (11-6) are $15, and Children (5 and under) are FREE. For more information, visit the track's website at www.petaluma-speedway.com or call 707.763.7223 (RACE).
The Honda USAC Western Midget Series thanks Hoosier Tire, Competition Suspension Inc., DJ Safety, Extreme Mufflers, K&N Engineering, Keizer Wheels, Pyrotect Racing Cells, Rod End Supply, Saldana Racing Products, Ultra Shield Race Products, and Woodland Auto Display for their support. If you or your company would like to become part of the series, email PR Director Lance Jennings at lwjennings@earthlink.net.
For more information on the series, visit the United States Auto Club's website at www.usacracing.com. You can also find exclusive content on the Honda USAC Western Midget Facebook and Twitter pages. Loudpedal Productions has DVDs available for purchase that feature the Honda USAC Western Midgets and for more information, call 805.407.7229 or visit www.loudpedalvideo.com.
———————————————–
HONDA USAC WESTERN MIDGET CHAMPIONS:
1983-Sleepy Tripp, 1984-Tommy White, 1985-Sleepy Tripp, 1986-Robby Flock, 1987-Sleepy Tripp, 1988-Sleepy Tripp, 1989-Robby Flock, 1990-Sleepy Tripp, 1991-Sleepy Tripp, 1992-Sleepy Tripp, 1993-Robby Flock, 1994-Johnny Cofer, 1995-Billy Boat, 1996-Jay Drake, 1997-Ricky Shelton, 1998-Rick Hendrix, 1999-Marc DeBeaumont, 2000-Wally Pankratz, 2001-Danny Ebberts, 2002-Robby Flock, 2003-Steve Paden, 2004-Johnny Rodriguez, 2005-Jerome Rodela, 2006-Jerome Rodela, 2007-Johnny Rodriguez, 2008-Nic Faas, 2009-Garrett Hansen, 2010-Alex Schutte, 2011-Cory Kruseman, 2012-Shannon McQueen, 2013-Ronnie Gardner, 2014- Ronnie Gardner.
PETALUMA HONDA USAC WESTERN MIDGET WINNERS:
10/06/12: Shane Golobic, 06/15/03: Ronnie Gardner, 10/05/13: Ronnie Gardner, 08/09/04: Ronnie Gardner.
2015 HONDA USAC WESTERN MIDGET WINS:
2-Ronnie Gardner, 1-Brady Bacon, 1-Michael Faccinto.
HONDA USAC WESTERN MIDGET POINT STANDINGS:
Cody Swanson-227, 2. Ronnie Gardner-225, 3. Shannon McQueen-215, 4. Trey Marcham-209, 5. Terry Nichols-201, 6. Scott Pierovich-144, 7. Nick Chivello-115, 8. Brian Gard-114, –.Steve Davis-114, 10. Michael Faccinto-99, 11. Randi Pankratz-98, 12. Danny Faria Jr.-92, 13. Sean Dodenhoff-80, 14. Brady Bacon-74, 15. David Prickett-57, 16. Jack Hawley-46, 17. Jimmy Voitel-42, 18. Nate Waite-41, 19. Jeff Harrington-38, 20. Ricky Shelton-27.
BCRA MIDGET POINT STANDINGS: (July 4)
Frankie Guerrini III-530, 2. Gary Conterno-520, 3. Floyd Alvis-510, 4. Mark Malipaard-395, 5. JR Williams-376, 6. Mike Snider-349, 7. Scott Pierovich-316, 8. Brian Gard-275, 9. Cody Gerhardt-241, 10. Sean Dodenhoff-238, 11. Chad Nichols-227, 12. Nick Chivello-213, 13. Barry Pries Jr.-206, 14. Alan Beck-196, 15. Lauren Snider-188, 16. Michael Donaldson-187, 17. Britton Bock-168, 18. Kevin Morris-163, 19. Bill Lindsey-149, 20. David Goodwill-140.