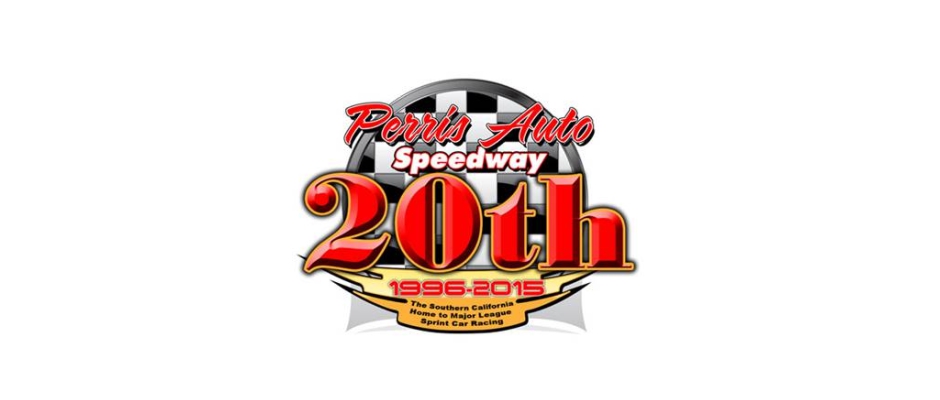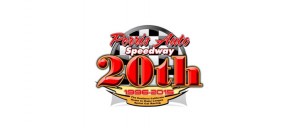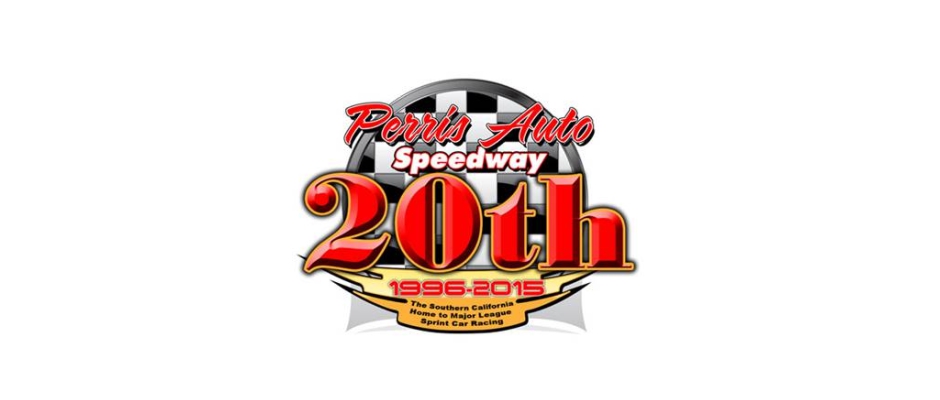 By Scott Daloisio
(Perris, CA, October 19, 2015) It is a common practice these days for entertainment industry awards shows to offer the participants a swag bag. However, when was the last time you heard of the media being offered a swag bag?   Probably never, but you will now.   Always thinking outside of the box, Mike Grosswendt is offering swag bags to media members covering the 20th Annual Budweiser Oval Nationals Presented by All Coast Construction at Perris Auto Speedway on November 12th, 13th and 14th.
A talented photographer and writer in his own right, Grosswendt hopes his thank you swag bags will result in more media coverage in what he believes is the greatest sprint car race in the nation. All media members who pre-register by November 6th and who are approved for the race will receive the swag bag courtesy of Grosswendt.
"I just want to thank the media for all they do," Grosswendt said. "They work really hard at what they do and do a great job that sometimes seems unappreciated at the tracks. We want to show them that we are great full for all that they do for racing."
"The Ovals Nationals is the best sprint car race in the nation," continued Grosswendt. "Three straight nights of intense racing that you will not find anywhere else.   Yet, I feel it does not get the coverage that it is due in the national racing media. This year the Oval Nationals is going back to its roots.   Three straight nights of 410 sprint car racing and nothing but 410 sprint car racing. We hope to get some more media to come in and cover the event.   It sure deserves it."
The swag bag will include a commemorative sweatshirt from the event, some gifts cards, stickers and more.
To be eligible for Grosswendt's swag bag, both regular and non-regular members of The PAS media have to state their intentions to cover the event by submitting a request via E-mail to Scott Daloisio at racesatthepas@aol.com or by snail mailing to him at 12816 Witherspoon Road, Chino, CA 91710-3181.
"This is for active media members who get an assignment to cover the race," PAS PR director Daloisio confirmed. "To be eligible for the swag bag media members have to apply before November 6th. The earlier the better as we may have to request a snail mail letter from an editor on company letterhead. We will notify applicants if their credential request has been approved or declined. If anyone applies just trying to get a free pass or tries to get in with a personal racing website, we will not be able to accommodate them."
Media members can attend all four nights of the epic race.   That includes the practice night that is free for the fans grandstands on Wednesday, November 11th.
First place will pay $25,000.00, second will pay $15,000.00 and third will pay $10,000.00 at the Saturday finale of the Oval Nationals. The main event will pay $1,000.00 to start. The two preliminary nights, Thursday and Friday, will each pay $5,000.00 to win and $500.00 to start.   All three nights of intense racing action will be full-points paying races for the USAC National and USAC/CRA Sprint Car Series.'
Teams wishing to enter the historic running of the 20th Oval Nationals can download the entry blank at the following link:   http://perrisautospeedway.com/forms/15ovalform.html
Advanced tickets for the Oval Nationals are on sale now at: http://pas.tix.com/Schedule.aspx?OrgNum=7
Camping on the Lake Perris Fairgrounds will be available for the Oval Nationals for $25.00 per night beginning on Wednesday, November 11th. Tailgating is encouraged in the spectator parking lot as well.
Perris Auto Speedway wants to thank its corporate sponsors for the 2015 season. AA Lynco Painting, All Coast Construction, All Seasons Tree Repair, Amsoil, Archibald's Restaurants, Ayers Hotel and Spa, BlueLine Rentals, Budweiser, California Budget Finance, CamGuard, Champion Towing, City of Perris, Perris Com Ecco, Daytona Boat & RV Storage, Drop Zone, Edelbrock, Engine Pro, Harry's Café, HD Industries, Hoosier Tires, Horizon Solar, K&N Engineering, Livingwaters Hospice, Luke's Transmission, Moon Nursery, Paul Oil Company, Pepsi-Cola, Pick-A-Part Auto Salvage, Pizza Factory, Red Lion Inns and Suites, Robert Dempster, Scott Sales, Shaver Racing Engines, Sherwin-Williams, Stassines Cross, Square H, Swedish Speed, Trench Shoring, US Foods and Valley News.
To keep up with all of the latest Perris Auto Speedway news, photos, gossip and receive special offers, sign up at The PAS Facebook site at:   https://www.facebook.com/pages/Perris-Auto-Speedway/113876798686480?ref=hl
You can also keep up with the latest news and receive special offers from The PAS Twitter site: Perris Auto Speedway on Twitter.
Video and DVD productions of all racing events at Perris Auto Speedway are available from Loudpedal Productions. For more information on these productions you can contact them by calling (805) 844-3854, E-mailing mailto:trtruex@gmail.com or you can visit the web site LoudPedal Productions
Perris Auto Speedway is located on the Lake Perris Fairgrounds (home of October's Southern California Fair), approximately one hour east of Los Angeles and one hour North of San Diego. To get to the track, take the 215 freeway, exit on the Ramona Expressway and go three miles east to the fairgrounds.
racesatthepas@aol.com is the only authorized Internet address to issue official media news released from The Perris Auto Speedway or Oval Entertainment.