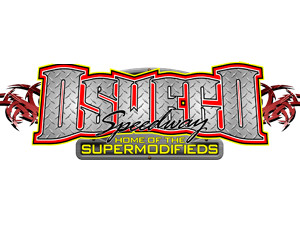 By Danny Kapuscinski
OSWEGO, NY (February 18, 2016) – Oswego Speedway's Novelis Supermodified and Pathfinder Bank SBS drivers will once again compete for an opportunity to win a free custom helmet paint design for their efforts in the Speedway's Shell Shock Designs Heat Race Challenge in 2016.
Based in Fairbury, NE, Shell Shock Designs and owner Noah Ennis, specializes in custom helmet paint and design for some of the top motorsports names in the country including Brad Sweet, Joey Saldana, and Christopher Bell.
Once again this year, the Novelis Supermodified and Pathfinder Bank SBS driver with the most heat race victories during the regular season will earn a free custom paint job for their helmet from Ennis and Shell Shock Designs.
New for 2016 and in honor of the 30th running of the $10,000 to win Mr. Novelis Supermodified main event to take place on July 23, Shell Shock will award the 2016 Mr. Supermodified champion with a one of a kind trophy helmet, designed and painted to commemorate 30 years of the Mr. Supermodified title event at Oswego.
"Noah has been a supporter of Oswego Speedway and its drivers for many years," said Oswego Speedway PR Director, Dan Kapuscinski. "We're honored to continue this partnership with Shell Shock and excited to present our Mr. Supermodified champion with a one of a kind keepsake this season."
For more information, including helmet galleries, visit Shell Shock Designs online at www.shellshockpaint.com.
Oswego Speedway's 2016 racing season will kick off on Saturday, May 14 with the 66th annual opening night celebration featuring the lid lifters for the Novelis Supermodifieds and Pathfinder Bank SBS, as well as the 61-lap Richie Evans Memorial for the Race of Champions Asphalt Modified Series.
For more information on Oswego Speedway visit online at www.oswegospeedway.com or call (315) 342-0646. Visit the Speedway on social media @OswegoSpeedway or on Facebook at www.facebook.com/OswegoSpeedway.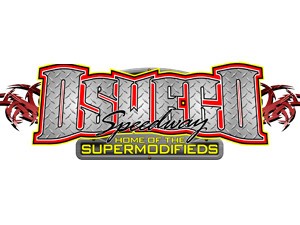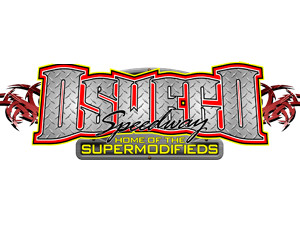 About Oswego Speedway: Oswego Speedway, a sports entertainment company, is a 5/8 mile semi-banked pavement racing oval located off the shores of Lake Ontario in scenic Oswego, NY. Oswego Speedway has been a continuously run weekly racing venue since August, 1951. The premier open-wheel pavement short track cars in the world, Supermodifieds, run weekly at Oswego Speedway making Oswego the only weekly Supermodified racing venue in the world. The Small Block Supermodifieds accompany the full blown Supers on a weekly Saturday night schedule which runs from May through September. Oswego Speedway is mentioned in racing circles as the "Indy of the East," as no fewer than a dozen past and present competitors have competed at the famed Indianapolis Motor Speedway including Mario Andretti, arguably the greatest driver of all time, two-time Indy 500 champion Gordon Johncock, along with former International Classic Champions Bentley Warren, Joe Gosek, and Davey Hamilton.