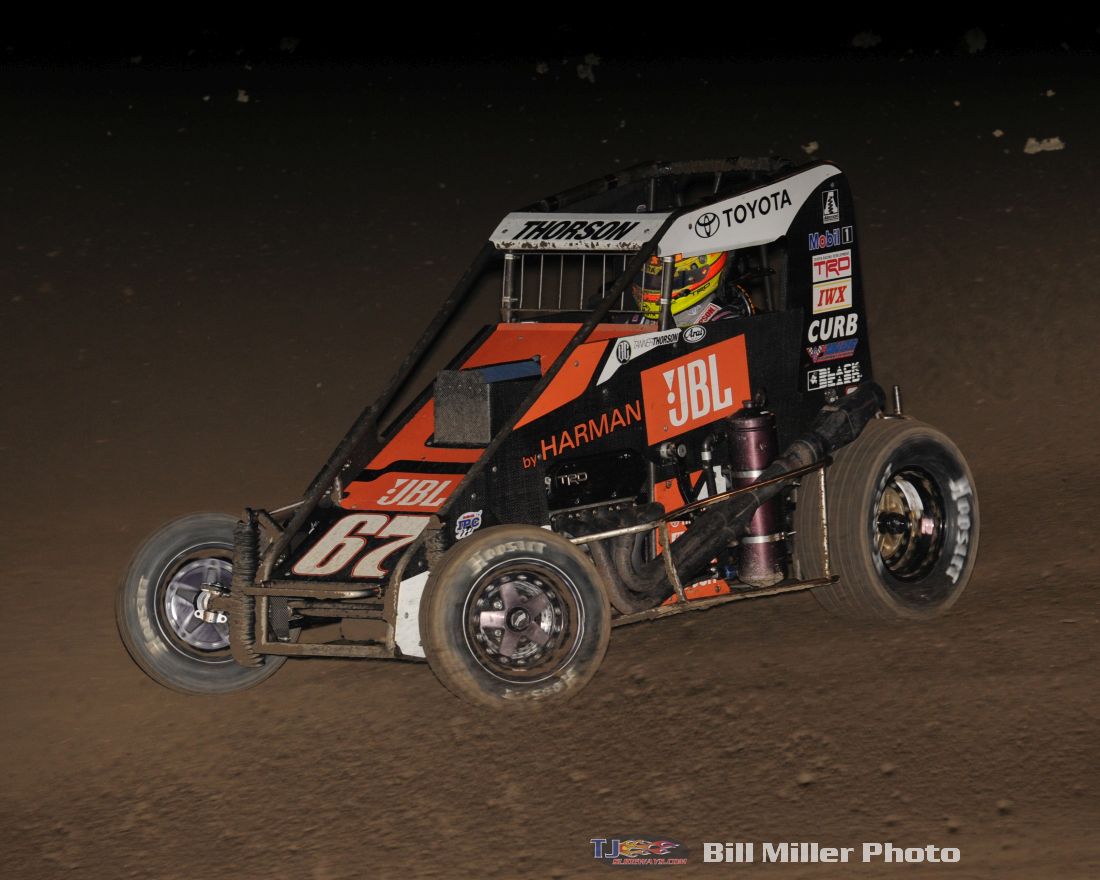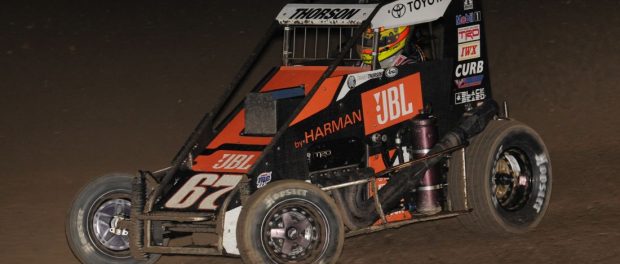 From Bryan Gapinski
WAYNE CITY, Ill. (October 22, 2016) — Tanner Thorson's second place in Friday's "Jason Leffler Memorial" at Wayne City Speedway, helped him secure the 2016 National Midget Driver of the Year Championship for the second straight year.
Thorson becomes the seventh repeat driver championship in the eighteen-year history of the NMDOTY. Thorson also joins Aaron Fike (2002-03), Brad Kuhn (2005-06), Bryan Clauson (2009-2011), and Christopher Bell (2013-14) with consecutive titles.
A total of 493 drivers in 173 events have scored points during the season, with six events remaining. Thorson's teammate Spencer Bayston, Carson Macedo complete the current top three. In car owner points Kunz-Curb-Agajanian#67 already clinched the the Car Owners Championship for the fifth straight season.
Ronnie Gardner currently leads the Western Midget Driver of the Year Championship presented by West Evans Motorsports, with three events remaining. Gardner holds a 50-point lead over Cory Elliott.
Macedo has won the Design 500 Racewear Rookie of the Year. Spike has won the Manufacturers Championship for Chassis builders for the tenth straight year, while Esslinger topped the engine manufacturers for the 12th consecutive season.
The top finishing NMDOTY drivers, car owner champion along with Manufacturers Champions, Rookie of the Year and Western Champion will receive their point fund checks and trophies, in the annual ceremony held during the final night of the Lucas Oil Chili Bowl Midget Nationals on Jan. 14, 2017.
NMDOTY Driver points: 1. Tanner Thorson 1397; 2. Spencer Bayston 1106; 3. Carson Macedo 1090; 4. Zach Daum 1058; 5. Bryan Clauson 744; 6. Justin Peck 636; 7. Brady Bacon 623; 8. Chad Boat 614; 9. Ryan Robinson 600; 10. Tyler Thomas 735.
Western Midget DOTY Driver points: 1. Ronnie Gardner 377; 2. Cory Elliott 327; 3. Keith Rauch 299; 4. Michael Faccinto 297; 5. Frankie Guerinni 243.