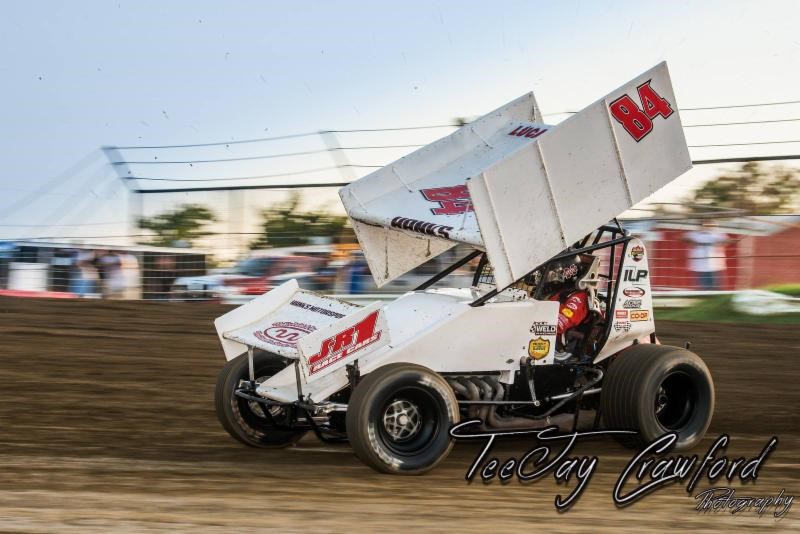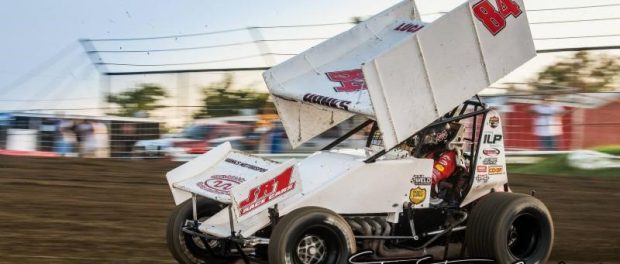 From Inside Line Promotions
WEST MEMPHIS, Ark. (November 15, 2016) – Brandon Hanks is pleased with the way his season ended after facing an ill-handling sprint car the past month.
Hanks posted results of 10th and 11th, respectively, during the Flip Flop 50 at Riverside International Speedway last weekend. More importantly, he found comfort in his race car.
"We still struggled a little on Friday," he said. "We completely hit the reset button on Saturday. We went over the whole thing and we finally got the car back. We had the car on point on Saturday. It was a lot better. The problem was we dug ourselves a little bit of a hole on Friday."
Hanks kicked off the USCS Series event on Friday by finishing fourth in a heat race after starting on the outside of the front row. That relegated him to a B Main, which opened the action on Saturday.
Hanks finished second in the consolation race to transfer into the twin main events. He started the first one on the outside of the eighth row.
"I could have played it a little smarter on Saturday," he said. "I started midpack and I wanted to go forward to see how far we could make it up there. I couldn't make myself stay back there and just ride so that I that I would start the second feature up front.
"The progress was pretty good. You either had to be around the tires creeping or on the wall hammering. The guys in front of me were content running the bottom. I wanted to get on the wall and I stayed up there. The track was starting to take rubber toward the end. Up until that point we made good progress. We passed some pretty good cars that run weekly there."
Hanks raced his way from 16th to 10th in the first main event. It was his 21st top 10 of the season. That lined him up on the outside of the seventh row for the second main event, which was completely inverted.
Unfortunately, the track was already rubbered down before the second main event. Hanks picked up three positions to finish 11th.
"It was very tough to pass," he said. "I'm just happy my car felt like my car again. I was real comfortable. I'm glad we ended on a good note."