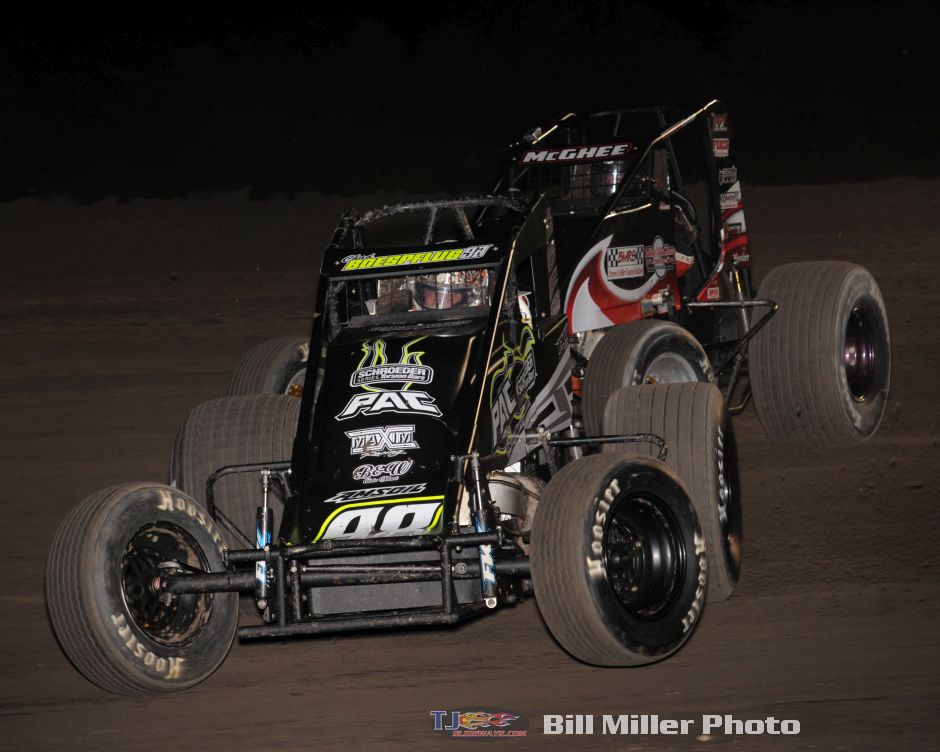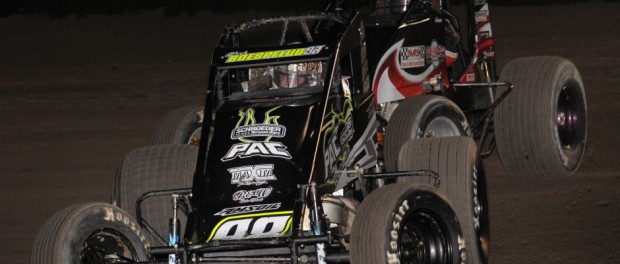 After a busy week with PRI, catching up on schedule overload, and digging out from over 20 inches of snow I do have a few noteworthy items from the past week in racing.
The biggest news from the Performance Racing Industry trade show last week was the World of Outlaws partnership with the National Center for Drug Free Sport for a random drug testing program starting in January. To me positive reaction to this should be expected, not surprising. If you are lucky and talented enough to be a professional race car driver staying off recreation drugs to keep yourself, your fellow competitors, and everyone else around you safe is not much to ask. While laws are changing across the country for recreational drug use many employer's policies are steadfast, and racing's attitude should be as well.
The World of Outlaws tour is always mind boggling to me the amount of work the teams put in. If you say the average office working type person that works Monday through Friday, gets standard holidays off, and has two weeks' vacation and puts in around 244 days a year at work. Factor in the 98 actual race days, preparation time, travel between races, and eventually you end up with a number much greater than we're putting in at the office. One trip in particular that looks like a grind is going from Calistoga to Eldora in six days. If a team tears up equipment leading into that trip it could be a stressful week.
The United States Auto Club national series schedules were intriguing to read with highly anticipated returns to Knoxville Raceway and Williams Grove Speedway for the National Sprint Car Series and Phoenix International Raceway for the Silver Crown division. My best advice though is to keep close watch of the TBA dates on October 6-7 on the midget and sprint car schedules for something potentially worthwhile.
Trey Starks announcement about the merger of Scott Gobrecht and Jeff McCarll for 50-60 races in 2016. In addition to those shows look for Starks to drive for his family owned team for 15-20 shows.
Brady Bacon will be a busy driver with his midget, winged/non-wing sprint car, and silver crown efforts in 2017. While schedules are not finalized, Bacon is looking at running approximately 140 shows this year or more.
Chad Boespflug's announcement of going to the Hoffman 69 with Davey Jones spinning the wrenches will give the famous family owned team a completely different look for 2017. The car being fielded out of Boespflug's shop rather than the Hoffman compound will change things up dramatically. Hoffman mechanic Rob Hoffman's announcement of retirement isn't 100% accurate as he agreed to return to a Little 500 effort that will be run out of the Hoffman shop with a driver to be named soon.
Congrats to Justin Liskai and his wife Chrystal on the birth of their baby boy yesterday. Another Liskai likely to wander the races of northern Ohio.
From happy to sad news in Ohio with Eliane Collum passing away after a long fight with cancer on Monday. I have known Eliane and Jon long before this site began and enjoyed working with her almost since the beginning. It was also enjoyable to catch up with her and her family during frequent visits to Ohio and out at Knoxville, Iowa. Funeral and donation information can be found here. Our thoughts are with Eliane's family and friends.