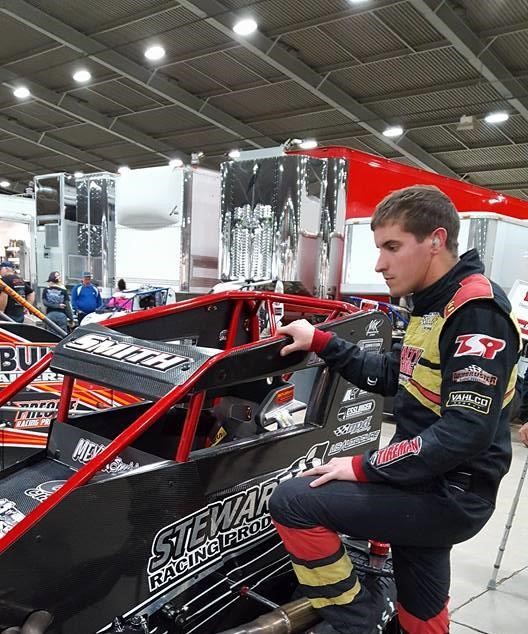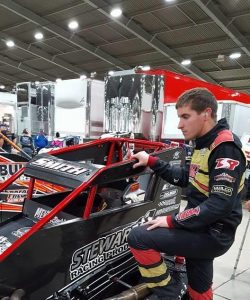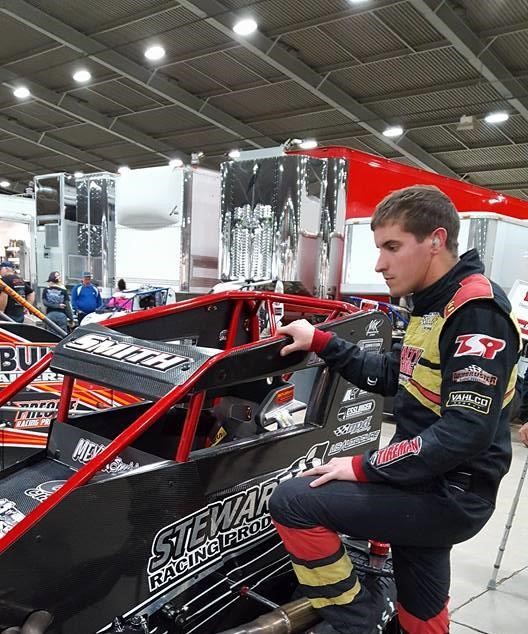 From Inside Line Promotion
TULSA, Okla. (January 17, 2017) – Ryan Smith hopes his showing at the biggest midget race in the world will propel him to a great 2017 in his sprint car.
Smith was among a record 365 drivers that battled last week inside the River Spirit Expo Center during the 31st annual Lucas Oil Chili Bowl Nationals Presented by General Tire. While he and the Alex Bowman owned team didn't make the A Main finale on Saturday, Smith said he felt very good about the team's efforts throughout the week and the seat time will help once his sprint car season starts next month.
Smith's Chili Bowl began last Thursday with a bang. He won his heat race, which locking him into a qualifier.
"We had a yellow about halfway through the qualifier," he said. "I was running the bottom and it was getting narrow as the race went on. I tightened the car up and I don't know if it was what I did or the changing track or what, but we were not near as good after that. I moved around and slowed myself down. I got together with (Danny) Stratton and it bumped me up the track or I would have finished second and put myself in a much better position in the feature."
Smith ended fourth, which was good enough to lock into the 15th starting position in the main event.
"I was kind of rusty," he said. "It had been four years since I raced a midget. I just couldn't get comfortable running the top. I just didn't have enough laps to get used to that. Brady Bacon slid me and I went to cross over and lost momentum and the guy behind me got into me and I spun. I went to the tail and still got to 11th."
Smith rebounded from the miscue, which forced him to restart at the back of the field, to post an 11th-place finish. That sent him into a C Main on Saturday.
"I should have run at least second, but we started running out of fuel with about two laps to go," he said. "I coasted across in fourth to get to the B Main."
Smith captured a transfer by placing fourth in the C Main. His Chili Bowl run ended with a charge to a 13th-place finish in a B Main.
"The track was better than we thought and we were way too tight in the B Main," he said. "But it was a good week and I had a lot of fun. I can't thank Alex and Mickey Meyers and all the guys enough for the great opportunity. We gelled very well right out of the box and we got better every time we hit the track. As Mickey said, we were among the best 30 cars for the week so when you take 360 entries that's pretty good."
Smith also wants to thank the sponsors on the No. 55x midget, including Knuppenstein Speed Lab, CnB Chubby, U.S. Autocure and Toy State.