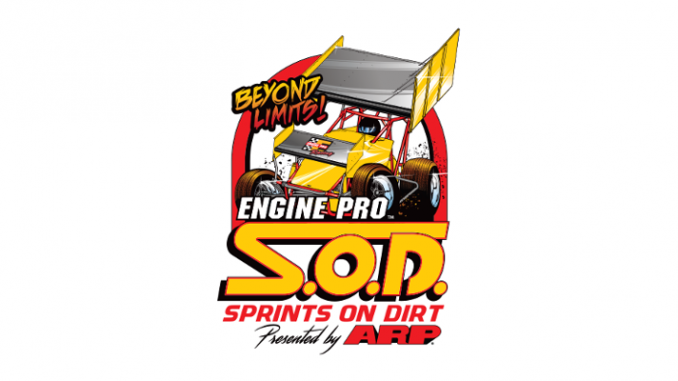 From Sprints on Dirt
ERIE, Mich. (January 25, 2017) – As is often the case, just when you think everything is in its place, you find out otherwise. Such was the case when Engine Pro Sprints On Dirt presented by ARP released its much-anticipated 2017 schedule on January 13th, but just a few days ago, SOD Hartford Speedway promoter partner Tim Dibble discovered a scheduling conflict. The good news is that Dibble contacted SOD and a change to resolve the issue was possible and completed yesterday, January 24th.
Race 2 of the King Engine Bearings King of Michigan at Hartford has been moved to June 9th from its original June 16th date. The date is now the first of a two-day weekend with SOD travelling to Thunderbird Raceway in Muskegon the next day.
The other King Engine Bearings King of Michigan dates, May 19th, August 11th, and the King of Michigan championship on September 1st remain unchanged.
For more information about King Engine Bearings, go to www.kingbearings.com. Check out Hartford Speedway at www.hartfordspeedway.net. Meet Engine Pro at www.enginepro.com. For more information about ARP, go to www.arp-bolts.com. Follow SOD at www.sprintsondirt.com and on Facebook at www.facebook.com/sprintsondirt.