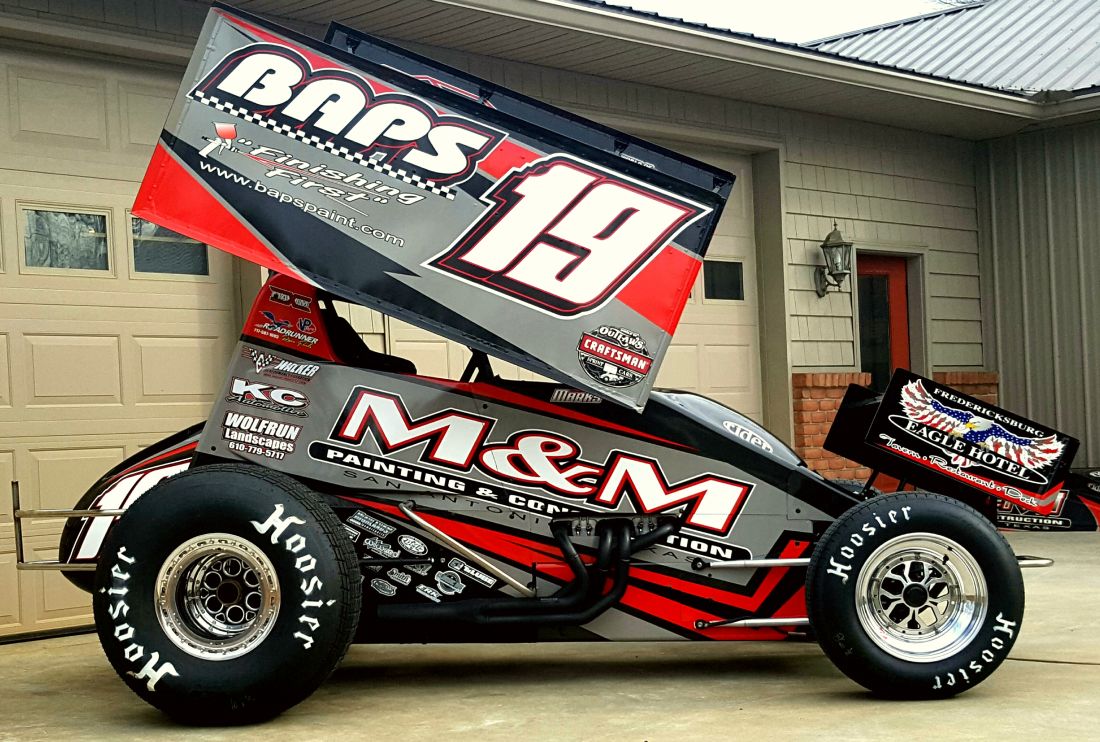 From Fully Injected Motorsports:
MYERSTOWN, Penn. (February 14, 2017) – Brent Marks will begin his rookie campaign with the World of Outlaws Craftsman Sprint Car Series in less than a week, igniting a near-ten month trek throughout much of the United States and Canada, highlighted with over 90 programs which will feature the world's most decorated sprint car drivers and race teams.
The Myerstown, Pennsylvania, native will activate his season officially with five nights of DIRTcar Nationals competition at the Volusia Speedway Park near Barberville, Florida, on Wednesday, February 15, through Sunday, February 19.
"I honestly can't believe we are here already. The last few weeks have been pretty demanding in the shop, but we are here and we are ready to go," Brent Marks explained. "With that said, I want to welcome A. Murray Family Investments, LLC. to our long list of supporters. Al Murray and Allen Murray, each also affiliated with M&M Painting & Construction, have been great supporters of my race team for the last few seasons. I'm thrilled to have both of their companies come on board and hit the road with us in 2017."
Brent Marks, pilot of the Brent Marks Racing/M&M Painting & Construction/BAPS Auto Paint & Supply/No. 19M, will join the Arctic Cat All Star Circuit of Champions during the first two nights of the DIRTcar Nationals schedule on February 15-16. The World of Outlaws Craftsman Sprint Car Series will sanction action beginning Friday, February 17.
Fans can keep up with Brent Marks during his entire campaign right here at www.fullyinjected.com. Be sure to also visit the official online home of Brent Marks Racing at www.brentmarksracing.com. Fans are also encouraged to 'follow' Brent Marks on all of the available social media networks including Twitter: https://twitter.com/brent_marks and Facebook: https://www.facebook.com/brentmarksracing