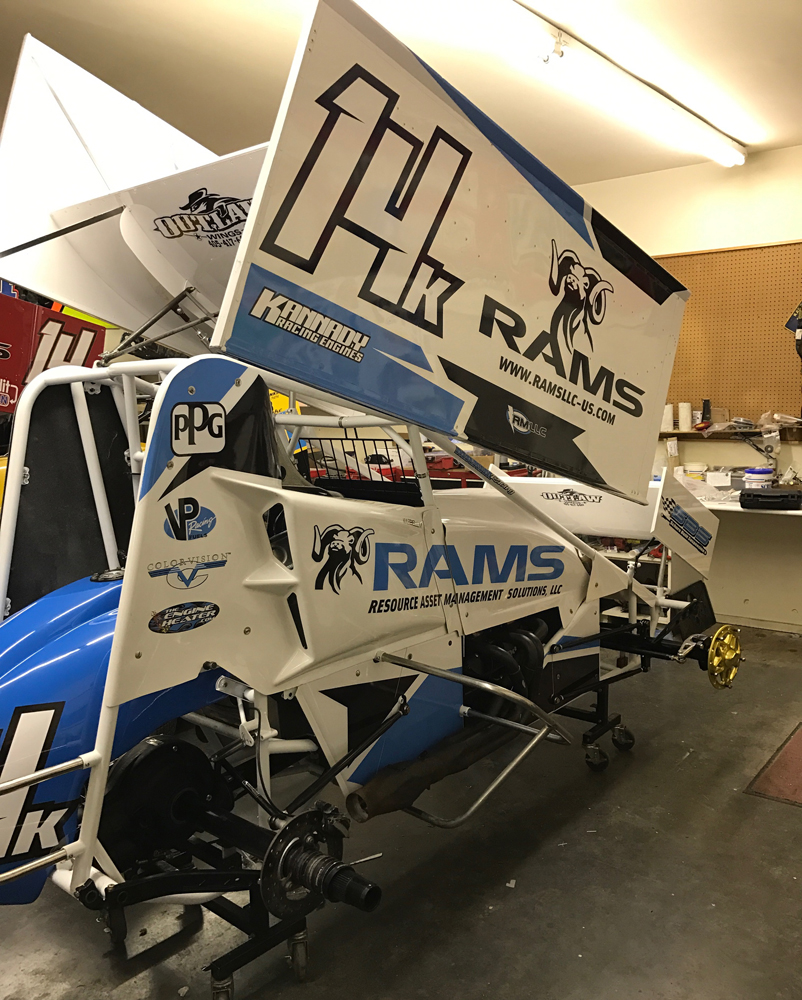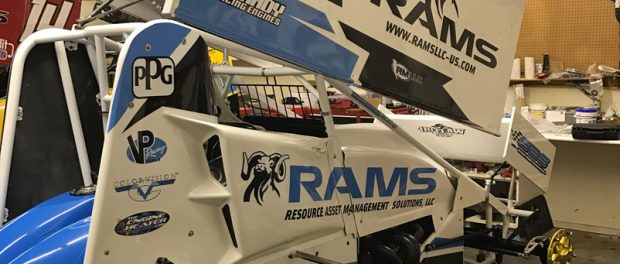 From Lonnie Wheatley
NIXA, Mo. (March 15, 2017) – Devil's Bowl Speedway. It was the site of Kyle Bellm's first ASCS National Tour triumph just four years ago during the Spring Nationals.
As such, it's the ideal location for the Nixa, MO, racer to kick off his third tour of duty with the Lucas Oil ASCS National Tour aboard the Resource Asset Management Solutions (RAMS) No. 14k Sprint Car.
This weekend's 44th edition of the Devil's Bowl Spring Nationals fires off Friday night before culminating with Saturday night's finale atop the storied half-mile clay oval in Mesquite, TX, on the eastern outskirts of the Dallas Motorplex.
With two years of ASCS National Tour experience under his belt after three previous podium finishes in ASCS Warrior Region points, Bellm looks to climb the point charts in 2017 after posting top-ten rankings over each of the past two years including Rookie of the Year honors in 2015.
"I feel like we're as well-prepared as we've ever been going into a season," Bellm said of the PPG Automotive Finishes/Colorvision team.
This weekend's Devil's Bowl double kicks off an approximately 50-race slate of ASCS National Tour events for 2017 that Bellm and the VP Racing Fuels/Schure Built Suspensions team will complement with selected Regional events along the way.
"We've got the cars and engines ready, we're looking for a good season," Bellm said of the Christian County Collision Repair/Bybee Lawn Care entry.
Bellm raced to a strong seventh-place finish in last year's Devil's Bowl Spring Nationals and had another strong run going in October's Winter Nationals aboard the Schaeffer Oil/Prater Designs/The Engine Heater machine until a mechanical issue cut the run short.
"Hopefully we can pick up where we left off," Bellm said. "We had a good car at Devil's Bowl at the end of the year."
Bellm knows that one of the keys to Devil's Bowl success can often lie in the draw.
"A good draw on Friday can set up the entire weekend," Bellm comments. "And then we have to capitalize on it."
Bellm and team are ready for just that on Friday and Saturday night at Devil's Bowl Speedway this weekend.