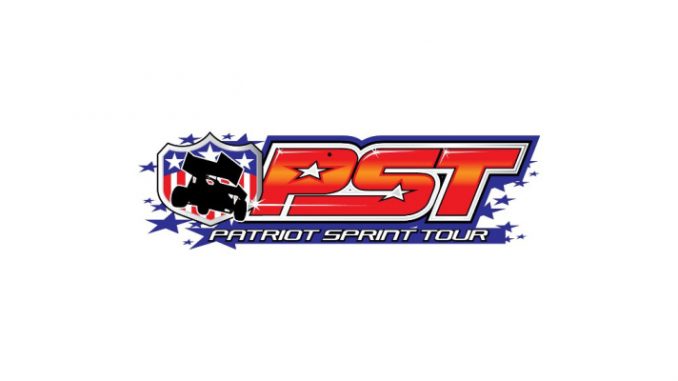 By Paul Harkenrider
(Malta, NY)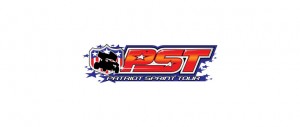 Bradford, PA driver Jared Zimbardi, is still the current point leader after a very grueling month of June racing with 1396 points. Steve Collins has remained consistent with a win and multiple podium finishes, he has 1308 points. Kyle Drum sits in third with 1270, Joe Trenca (1160), and Jordan Thomas (1138) complete the top five in the American series championship.
Last season at the 'Great Race Place,' Zimbardi scored the victory over Cory Sparks and Stewart Friesen. It was the first time the tour visited the Malta, NY facility since 2009 when Jason Barney took the victory.
Both Zimbardi and Sparks will be in attendance this Friday along with all the PST regulars such as Steve Collins, Kyle Drum, Joe Trenca, Jordan Thomas and Josh Azzi! Expect some invaders from the Mike Emhof Motorsports Inc. sister organization, the CRSA 305 Sprint Car Tour such as Josh Pieniazek, Josh Flint, Scott Goodrich and Jeff Trombley.
This Fridays show is also brought to you by, A-Verdi Storage Containers of Savannah, NY! A-Verdi Storage Containers has been a partner with PST since 2007 and they are back once again for year 2017. A-Verdi, headquartered in Savannah, NY will be presenting many PST- American shows throughout the year. Under the operation of Joe and Patti Verdi, the company services every corner of New York State with their high-quality storage solutions. They are an onsite storage provider, handling commercial, residential and industrial customers for now over 30 years. You can visit www.averdi.com for more information.
As always, all fans are encouraged to check out patriotsprinttour.com for up to the minute news, schedule info, point standings, etc. You can also like "Patriot Sprint Tour" on facebook and follow @PatriotSprints on Instagram and twitter.
The Patriot Sprint Tour recognizes the following marketing partners for the 2017 season: A-Verdi Storage Containers, Hoosier Racing Tires, Prestige Pool & Spa, Einstein Construction Group, Bonnell's Auto Group, Evingham Site Excavation, Fine Touch Collision, Mike Emhof Motorsports Inc., Super Gen Products with Champion Power Equipment, Patriot Tank Lines, Danny Willmes Enterprises, Casey's Truck Salvage, Just Signs & Designs, Brodix Cylinder Heads, Sunoco Race Fuels, Insinger Performance, Shuttleworth Asphalt Sealing, ASI Racewear, Curtis Berleue Photography.
Patriot Sprint Tour American Series Standings: 1) 35- Jared Zimbardi (1396) 2) 67- Steve Collins (1308) 3) 47- Kyle Drum (1270) 4) 98- Joe Trenca (1160) 5) 79- Jordan Thomas (1138) 6) 48jr- Darryl Ruggles (1104) 7) 81- Derek Jonathan (1083) 8) 17z- Josh Azzi (1061) 9) 54j- David Just (996) 10) X- Dan Bennett (869) 11) 2- Steven Hutchinson Jr (656) 12) 1J- Derrick Juliano (656)