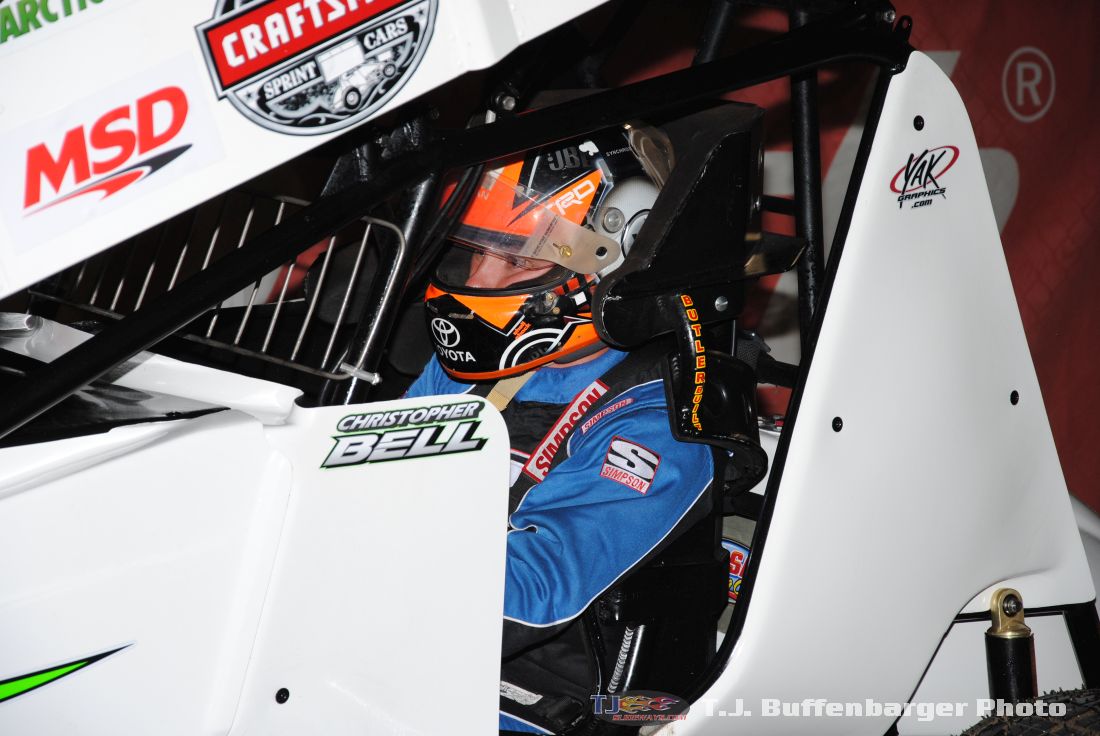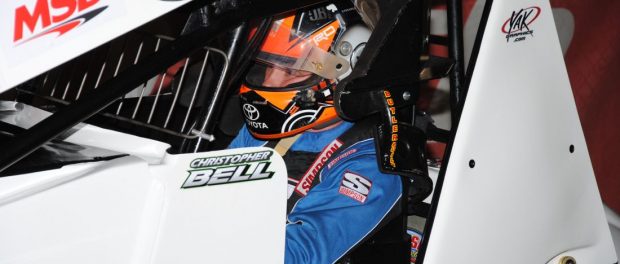 By T.J. Buffenbarger
Christopher Bell has experienced an extraordinary amount of success at Eldora Speedway. With victories in NASCAR Trucks, USAC Midgets, 360 Sprint Cars, USAC Silver Crown Cars, and now the World of Outlaws Bell is a regular visitor to Eldora's victory lane. Saturday Bell will look to add Eldora's crown jewel sprint car events.
The past two years Bell has been in contention to wear the crown at the Kings Royal, but has run into issues. In 2015 Bell had a right rear tire go while racing for second position. Last year Bell was racing with Donny Schatz for the lead when he got into the wall in turn four and flipped upside down.
Bell will have another prime opportunity to wear the crown Saturday driving the Tony Stewart racing the #14 car with veteran crew chief Jimmy Carr turning the wrenches for the second year in a row.
"I've had a lot of good runs here at the Kings Royal. I think I've been running in the top three the last couple of years when I crashed, so to finally to be able to win one was pretty special" said Bell. "Friday is only 30 laps, so we have to be able to do 40 of them tomorrow. Jimmy (Carr) is going to have my car really good. He always works his magic at this place. So, I'm just going to have to eat my Wheaties and go another 10 tomorrow."
Bell's week started out rough missing the feature after a lengthy rain delay made the track difficult to pass on. Friday Bell went from one extreme to the other improving his starting position in the dash and moving up to through the field to win the feature on Friday.
"The difference was just the track," said Bell. "With all the rain last night they (the track crew) was get the track really smooth, but it was just so fast. Whenever you go to half miles that are really fast typically the shortest way around is the best way around. Tonight, they were able to their own track prep without the rain and we got a little slicker, a litter wider, and we were able to race good."
Even with the mix of tough luck and success Bell loves Eldora Speedway.
"This place is my favorite race track in the world. I've had a lot of success here and a lot of hard luck here, some of it self-inflected. I've been able to win here in a midget, silver crown car, 360-winged car, and now with the Outlaws….and the Truck to," Bell said he focused on capturing his first Kings Royal crown. "(Eldora) has been really good to me the past couple of years. I'm excited to get a big one tomorrow and a truck win on Wednesday."